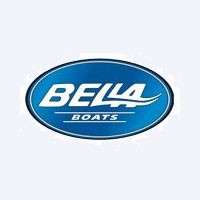 Bella Boats Manufacturing Company
About Bella Boats Company
⚡ Electric Water Vehicles Manufacturing Company.
Bella Boats, headquartered in Finland, is a renowned global manufacturer of fiberglass and aluminium motorboats. With a rich history and a strong international presence, Bella Boats takes pride in its portfolio of esteemed brands, including Bella, Flipper, Aquador, and Falcon. With a commitment to quality and innovation, Bella Boats has become a trusted name in the boating industry, delivering top-quality boats to customers worldwide.
From Humble Beginnings to Global Success
What began as a one-man venture has flourished into a company with multiple production facilities and a wide network of authorized dealers. Bella Boats has steadily expanded its reach, capturing the attention of boating enthusiasts across the globe. Despite this growth, Bella Boats has maintained its core principles, which include a genuine passion for boating and a relentless dedication to providing the best solutions for every boating need and purpose.
Continuous Development and Innovation
Bella Boats remains in tune with the evolving needs of modern boaters by continuously developing and refining its model ranges. The company's commitment to staying at the forefront of the industry ensures that its boats are equipped with the latest advancements and designed to meet the expectations of discerning boating enthusiasts. By constantly pushing the boundaries of innovation, Bella Boats delivers products that cater to the desires and demands of boaters in the 21st century.
A Proud Member of Nimbus Group
Since 2018, Bella Boats has been a part of the Nimbus Group, further enhancing its capabilities for innovative product development and efficient production. This partnership opens doors to new opportunities and resources, enabling Bella Boats to maintain its position as an industry leader. With the support of the Nimbus Group, Bella Boats is dedicated to providing comprehensive care to customers around the world, ensuring unforgettable boating experiences for all.
Discover Bella Boats' Impressive Product Range
Bella Boats offers a diverse selection of electric water vehicles, meticulously crafted with Finnish precision and attention to detail. Their product range includes:
Bella Electric Motorboats: Bella Electric Motorboats combine sleek design, reliable performance, and eco-consciousness. With electric propulsion, these boats offer a quiet and sustainable boating experience without compromising on power and reliability.

Flipper Electric Motorboats: Flipper Electric Motorboats embody elegance and versatility. These boats are designed for a wide range of boating activities, whether it's exploring coastal waters or enjoying leisurely cruises. With electric propulsion, Flipper Electric Motorboats offer efficient and eco-friendly journeys on the water.

Aquador Electric Motorboats: Aquador Electric Motorboats prioritize comfort and style. Crafted with attention to detail, these boats deliver a luxurious boating experience while being powered by electric propulsion, ensuring a serene and environmentally friendly voyage.
Conclusion
Bella Boats is a leading manufacturer of electric water vehicles, known for its Finnish craftsmanship, innovation, and commitment to customer satisfaction. With a diverse portfolio of esteemed brands and a global presence, Bella Boats continues to exceed expectations in the boating industry. Explore their impressive range of electric motorboats and embark on unforgettable boating experiences that harmonize performance, style, and environmental responsibility.
View all Products Produced by "Bella Boats"
(where we publish the EV description and EV specs for each model)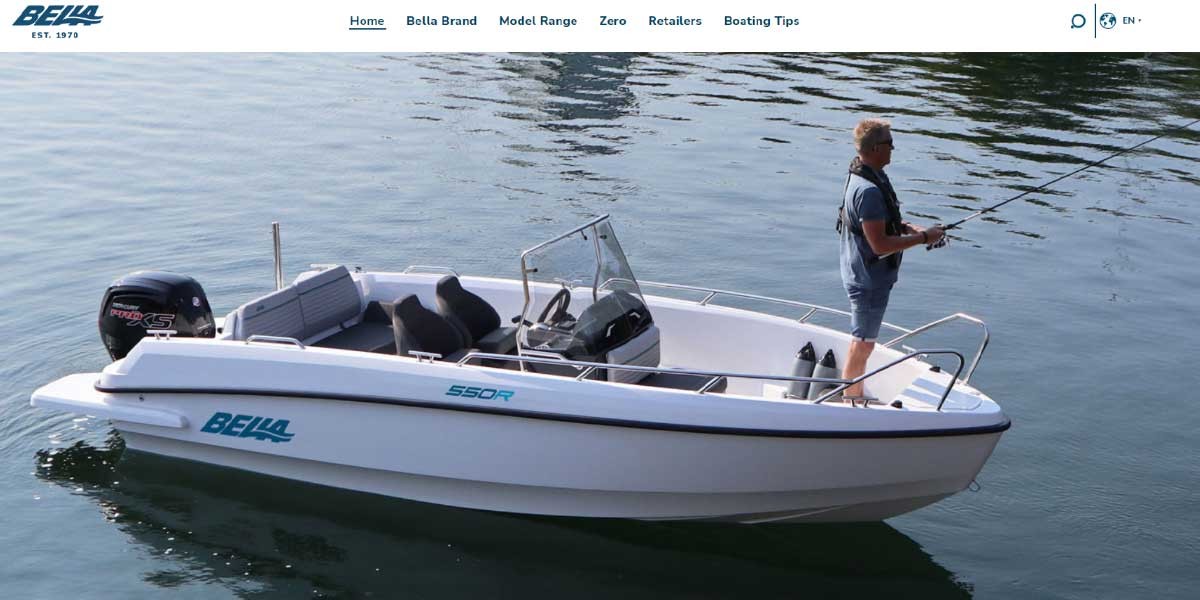 ---