VOLTA BCN Specs and Price ⚡ Electric Motorcycle
Share VOLTA BCN in Social Media:
price (NEW) from:
4900,00
$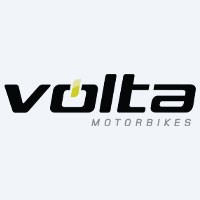 Technical Specs, Price and Review on the new VOLTA BCN.
VOLTA BCN: Embrace Sustainable Urban Mobility
The VOLTA BCN is an exceptional urban electric motorcycle that promises to deliver a surprising performance. With its eco-friendly nature, the VOLTA BCN 4 kWh brings a whole new level of fun to city riding. This electric motorcycle embodies the spirit of sustainable mobility, providing a high-performance experience that will leave riders thrilled and delighted.
VOLTA BCN Specs and Performance
Powered by a 4 kWh battery, the VOLTA BCN offers an impressive 33.5 horsepower motor, ensuring a powerful and exhilarating ride. With a range of 84 kilometers on a single charge and a top speed of 120 km/h, the BCN excels in offering both efficiency and excitement on urban roads.
| | |
| --- | --- |
| manufactured in | Spain |
| new from ($) | 4900 |
| motocycle type | City Bike |
| range (km) | 84 |
| max. speed | 120 |
| transmission | chain |
| battery (kWh) | 4 |
| 0 to100 km/h | unknown |
| power (h.p.) | 33.5 |
An ECO-Friendly Thrill
Riding the VOLTA BCN feels like piloting a genuine high-performance motorcycle, with the added bonus of being environmentally friendly. Embracing sustainable mobility has never been so much fun, as the BCN effortlessly combines thrilling performance with eco-consciousness.
Sleek Design and Elegance
The sleek design of the VOLTA BCN 4 kWh is a true delight, appealing to riders who seek to make a statement with an elegant image. This electric motorcycle blends style and substance, embodying the perfect harmony of aesthetics and sustainable technology.
Comfort and Practicality
The VOLTA BCN not only delivers a remarkable performance but also ensures comfort and practicality for riders. Whether you're navigating city streets or embarking on longer journeys, the BCN offers a smooth and enjoyable ride, all while contributing to a cleaner and greener environment.
Conclusion
In conclusion, the VOLTA BCN 4 kWh is a remarkable urban electric motorcycle that exceeds expectations in both performance and eco-friendliness. As you ride through the city, you'll be captivated by the thrill of the VOLTA BCN, a true representation of sustainable urban mobility. With its sleek design, high-performance capabilities, and commitment to sustainability, the VOLTA BCN is an ideal choice for those seeking an electrifying and eco-conscious riding experience. So, embrace the spirit of sustainable mobility and elevate your urban riding with the VOLTA BCN - a true testament to the fusion of elegance, performance, and eco-friendliness in the world of electric motorcycles.