Electric Vehicles & EV Manufacturers in the EV Database
The MOTORWATT EV database is an invaluable resource for anyone interested in electric vehicles. With its extensive collection of EV information, user-friendly tools, and up-to-date news, it's no wonder this platform has become the go-to source for both potential buyers and EV enthusiasts alike. The MOTORWATT project invites all manufacturers of electric vehicles to cooperate. 
New Electric Cars and SUVs in the EV Database
New Electric Buses and Vans in the EV Database
New Electric Trucks and Tractors in the EV Database
New Electric Golf Carts and Lifters in the EV Database
New Electric Motorcycles and Mopeds in the EV Database
New EV Charging Stations in the EV Database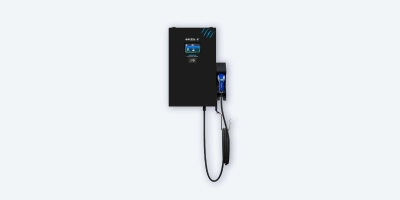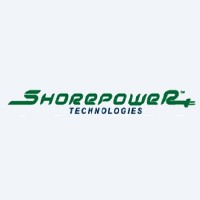 | | |
| --- | --- |
| manufactured in | Canada |
| new from ($) | 395 |
| power (kW) | 24 |
---
New EV Manufacturers in the Database
The MOTORWATT electric vehicle database contains data on electric vehicle manufacturers and key features of currently produced electric vehicles. If you represent an electric vehicle producer and would like to place your company information in the MOTORWATT database, please contact us via the feedback form and we will help you.
Introduction:
The global enthusiasm for electric vehicles (EVs) marks a significant shift towards sustainable energy practices. With a growing number of consumers looking for trustworthy data on these environmentally-friendly alternatives to gasoline-powered cars, the MOTORWATT EV database emerges as a vital tool. We invite you to join us as we navigate the extensive resources of this database, offering insights from basic EV knowledge to frequently asked questions. Prepare to embark on an enlightening exploration of electric mobility!
Why Rely on the EV Database?
The electric vehicle sector can present a complex landscape, particularly to those new to the concept. The EV database demystifies this arena by centralizing critical information, thereby enabling users to compare models, evaluate charging station sites, and arrive at well-informed decisions regarding their EV purchases.
Distinctive Attributes of the EV Database
Decision-Making Simplified: Vehicle Comparison Utility
The database features a user-centric tool that facilitates the comparison of electric vehicles across multiple facets, including driving range, charging duration, and pricing. It grants users the capacity to make choices that resonate with their individual requirements and budgetary considerations.
Charging Solutions at Your Fingertips: The Charging Station Locator
For prospective EV owners, the proximity and availability of charging infrastructure are often pressing concerns. To address this, the database provides an updated atlas of charging points across the globe. This enables users to locate chargers by area, type, and status of operation, assuring that drivers are never left without the means to recharge.
What's in the EV database?
The EV database serves as an extensive repository of data pertinent to electric vehicles. It encompasses:
A comprehensive inventory of EV models currently on the market
Exhaustive specifications for each listed vehicle
An index of producers of EVs and EV charging stations
A compilation of charging station sites
Why use the EV database?
Navigating the electric vehicle market can be a daunting task, especially for first-time buyers. The EV database simplifies this process by providing all the necessary information in one place. Users can easily compare models, check charging station availability, and make informed decisions when purchasing an electric vehicle.
Key Features of the EV Database:
Compare and Contrast: A Tool for Informed Decisions
The EV database offers a user-friendly comparison tool that allows you to easily compare different electric vehicles based on various parameters, such as range, charging time, and price. This feature enables users to make informed decisions based on their specific needs and preferences.
Get Charged Up: Charging Station Finder
One of the main concerns for potential EV owners is finding charging stations. The EV database addresses this issue by providing a regularly updated map of charging stations worldwide. Users can search by location, type of charger, and availability.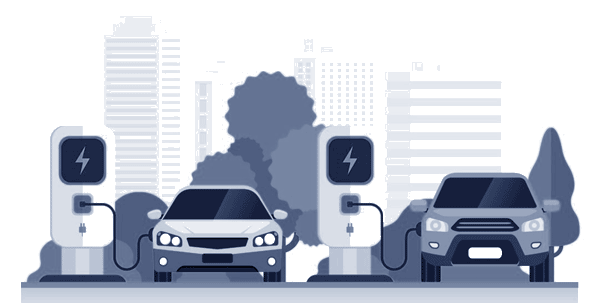 EV Charging Station Near Me
Stay Informed: News and Updates
The EV database is more than just a collection of electric vehicle specifications. It also offers regular news and updates on the EV industry, ensuring users stay informed on the latest trends and developments.
EV Database: Your Questions Answered
Disclaimer:
The information presented in the database is subject to changes and updates as provided by the manufacturers. We strive to keep the content accurate and up-to-date, but it's advisable to verify the information directly with the respective companies for the most current details.
If you represent a manufacturer's company and wish to modify or add any information to the database, please send your request to db@motorwatt.com, and our administrators will gladly assist you in the process.
Join MOTORWATT
Green Energy Community


Sell and Buy on EV Marketplace!

One of the most valuable aspects of the EV database is its thriving community of electric vehicle owners and enthusiasts. By sharing reviews, experiences, and tips, users can learn from one another and make more informed decisions. Sell and Buy Electric Vehicles, Create Pages, Groups and Events. Share News and Videos in the Community. Find new friends and followers. Be Social!
Beyond the Basics: Exploring the EV Database Further
Delving into the Details: Technical Specifications
The EV database goes beyond providing just basic information on electric vehicles. It dives deep into the technical specifications of each model, including battery capacity, motor output, charging speeds, and more. This wealth of data helps users gain a thorough understanding of the vehicles they're considering.