Electric Cars & SUVs
This category of the EV database features electric vehicles and electric SUVs.
Here you can find the electric cars and SUVs from leading electric vehicle manufacturers from around the World. EV Specifications and current prices from manufacturers of electric vehicles are presented, as well as video reviews for each electric vehicle. You can ask a question about each electric car through the form on the page of selected EV. We are trying to replenish the database of electric vehicles and electric transport producers in a timely manner.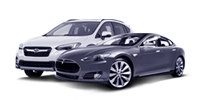 Our directory offers an extensive catalog featuring Electric Cars and SUVs. Our assortment of electric-powered cars and SUVs is a comprehensive showcase from renowned EV manufacturers spanning the globe. We're dedicated to keeping you updated with the latest in the world of electric transport.
Delve into the World of Electric Vehicles
This digital catalog features a wide array of electric cars and SUVs that stands testament to the advancing technologies and the shift towards a greener future. We host a range of leading EV producers from across the planet, presenting the best electric vehicles available in the market.
Details at Your Fingertips: Specifications and Prices
Every single car and SUV listed in our database comes with detailed specifications and up-to-date pricing. We aim to provide you with the most current and comprehensive data from EV manufacturers. This allows you to gain insights into the capabilities, performance, and cost of each electric vehicle, ensuring you have all the information you need before making an investment.
Experience the Ride: Video Reviews
To help you make an informed decision, our platform features video reviews for each of our listed electric vehicles. These reviews offer you an immersive, in-depth look at the performance and functionalities of various electric cars and SUVs. See them in action and hear from experts, providing you with a more realistic experience and understanding of the vehicle.
Connect With Us: Inquiries and Discussions
Interested in learning more about a specific electric vehicle? You can utilize the query form provided on each individual EV page. This interactive feature allows you to pose questions and get answers directly, ensuring you have all the facts before deciding on your next electric vehicle purchase.
Stay Updated: Continual Database Enhancement
We are consistently updating and expanding our database to include new electric vehicles and producers in the electric transport industry. This means you can always find the latest and most innovative models in our catalog, ensuring that you stay ahead of the curve when it comes to electric transportation.
In conclusion, whether you're a prospective EV buyer, an electric vehicle enthusiast, or simply want to keep up-to-date with the rapidly evolving world of electric transportation, our comprehensive database of electric cars and SUVs provides a one-stop destination for all your needs. We strive to make the transition to electric a smoother journey for everyone.