MAZDA Manufacturing Company
Electric Cars Producers Category in the EV database
---
Share the MAZDA Company page in Social media: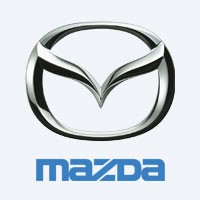 About MAZDA Company
⚡ Electric Cars Manufacturing Company.
In the city of Hiroshima, Japan, in 1920, a small company known as Mazda was born. Initially, it manufactured cork but made a transformative leap into the world of automotive production in 1931. The firm's relentless spirit and unyielding quest for improvement have helped it survive economic storms, adapt, and blossom into the multi-billion dollar titan it is today.
A New Era: Embracing Electric Vehicles (EVs)
As we forge ahead into the 21st century, the demand for eco-friendly transportation is growing at an unprecedented pace. The global focus is shifting from fossil fuel-dependent cars to cleaner, more energy-saving EVs.
Mazda's Green Energy Endeavour
In response to this paradigm shift, Mazda rolled out its "Sustainable Zoom-Zoom 2030" plan in 2017. This plan maps out the company's roadmap to integrating electric and hybrid variants into their vehicle range.
Breaking Ground with the Mazda MX-30
2019 saw Mazda taking a significant stride into the EV market with the launch of its first fully electric vehicle, the Mazda MX-30.
Delving into the Mechanics of Mazda EVs
When it comes to EVs, the true magic lies within the tech details. Let's examine what's powering Mazda's electric fleet.
Battery Powerhouse: The MX-30
The MX-30 runs on a 35.5 kWh lithium-ion battery pack, offering an impressive mileage and maintaining superior safety standards.
Efficiency of Mazda's Electric Motor
Mazda's EVs are equipped with an AC synchronous electric motor, ensuring supreme efficiency and a smooth, enjoyable drive.
Powering Up: Mazda's Charging Network
With Mazda's extensive charging network, keeping your EV energized has never been more straightforward or more accessible.
Mazda's Vision for the EV Market
Never a company to become complacent, Mazda has grand designs to further cement its place in the EV industry.
The Future is Electric: Mazda's Upcoming EV Models
Mazda is set to introduce various new EV models, signifying the company's commitment to broadening its electric range. Watch out for these game-changers!
Investing in the Future: Technological Advancements
To maintain its competitive edge, Mazda persistently funnels resources into research and development. From evolving battery technology to sophisticated self-driving features, exciting advancements are on the horizon.
Forging Alliances: Mazda's Strategic Partnerships
Understanding the power of synergy, Mazda has been establishing strategic alliances to fortify its foothold in the EV market.
Mazda's Global Impact and Market Performance
With its EVs available in several countries worldwide, Mazda boasts an impressive international presence. Its market performance is a strong endorsement of the quality and appeal of its electric cars.
Sustainability: The Environmental Footprint of Mazda EVs
Mazda's commitment to a greener world is reflected in its EV production. Every phase, from manufacturing to disposal, aims to reduce environmental impact.
Navigating the EV Landscape: Challenges and Opportunities for Mazda
Like any significant shift, the transition to EVs brings both hurdles and prospects. Mazda is adeptly handling these, learning, and expanding along the journey.
In Conclusion
The evolution of Mazda's electric vehicle division paints a vivid picture of the company's resilience, ingenuity, and dedication to sustainable practices. From its humble beginnings to its leadership role in EV technology, Mazda's journey is truly inspiring and truly embodies the company's resilience and innovative spirit. As we eagerly anticipate a greener, more sustainable future, there's no questioning that Mazda will continue to be an influential force in reshaping the automotive landscape.
Broadening the Horizon: Mazda's Future in the EV Market
Mazda has always been a forward-looking company, and this holds true for their vision of the EV market as well. The company's dedication to innovation has already led to several breakthroughs, and it continues to push the envelope in terms of what's possible in electric vehicle technology.
Next Generation Models
Mazda's ambition to expand its electric range is clearly evident in the new EV models that are currently in the works. With a keen eye on market trends and consumer demands, Mazda is poised to introduce next-generation electric vehicles that will surely turn heads and set new benchmarks in the industry.
Revolutionizing Technology
Mazda continues to lead the way in terms of technological innovations. The company's relentless focus on research and development is expected to bring us improved battery technology, advanced autonomous driving features, and a lot more. By staying ahead of the curve, Mazda ensures its leading position in the ever-evolving EV market.
Leveraging Strategic Alliances
Understanding the importance of collaboration in today's interconnected world, Mazda is actively forming strategic partnerships to strengthen its position in the EV industry. These alliances will enable Mazda to leverage the strengths of its partners, bringing consumers better, more efficient electric vehicles.
A Global Player: Mazda's Market Performance
Mazda's electric vehicles have been warmly received by consumers around the world, underscoring the company's strong global presence. The impressive market performance of its EVs bears testimony to the superior quality and appeal of Mazda's offerings.
Going Green: Mazda's Commitment to the Environment
Mazda's commitment to sustainability goes beyond just manufacturing electric vehicles. The company takes a holistic approach, ensuring that every step of the production process, from design to disposal, minimizes environmental impact.
Challenges and Opportunities Ahead
The journey to become a leader in the EV market is not without its challenges. But Mazda is well-equipped to navigate these hurdles and seize the opportunities that come its way. The company's determination to learn, adapt, and grow is sure to serve it well in this endeavor.
Wrapping Up
The journey of Mazda in the realm of electric vehicle manufacturing is a powerful testament to the company's tenacity, inventive spirit, and dedication to sustainability. From its humble origins to leading the charge in EV technology, Mazda's story inspires us all. As we gear up for a greener, more sustainable future, it's clear that Mazda will continue to play a crucial role in driving the automotive industry forward.
View all Products Produced by "MAZDA"
(where we publish the EV description and EV specs for each model)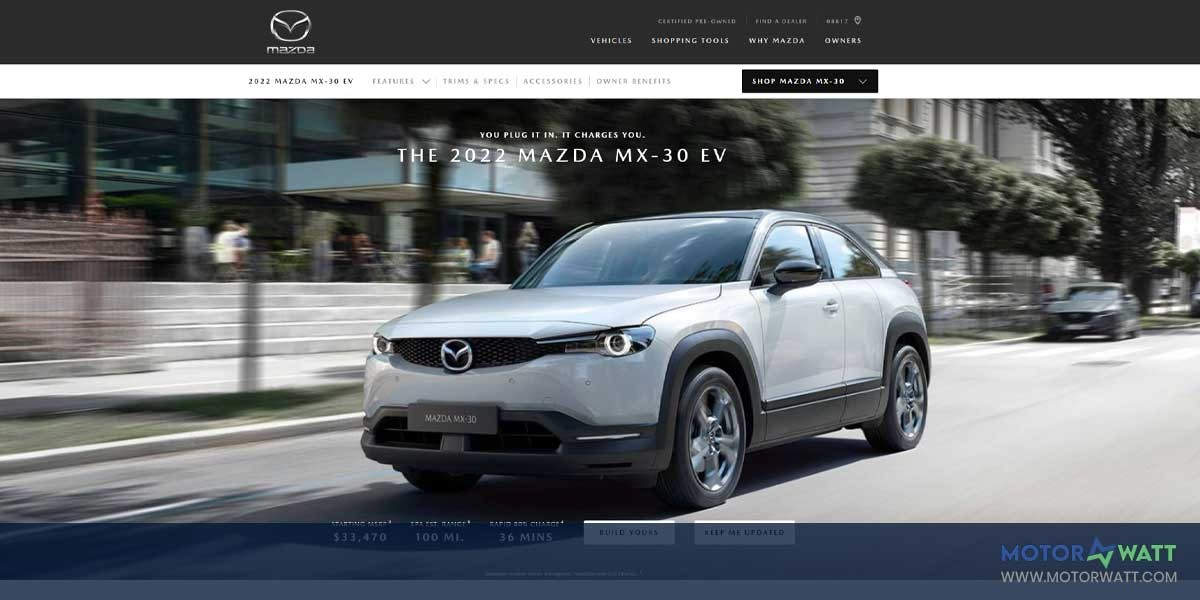 ---
---
New Manufacturing Companies in the MOTORWATT EV Database:
More EV Producers in the Database: