BYD Auto Manufacturing Company
Electric Cars Producers Category in the EV database
---
Share the BYD Auto Company page in Social media: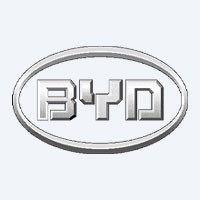 About BYD Auto Company
⚡ Electric Cars Manufacturing Company.
Delving into the dynamic world of electric vehicles (EVs), a name that stands out is BYD Auto, one of the world's leading producers of electric cars. This article will guide you through BYD's journey, its innovative technologies, global impact, and future prospects. Ready? Let's dive in!
The Dawn of BYD Auto
Born in Shenzhen, China, in 2003, BYD Auto was initially a subsidiary of BYD Company Ltd., a leader in rechargeable battery production. Their deep understanding of batteries became a launching pad for them to delve into the automotive industry.
Significant Milestones
BYD Auto took their first major stride into EVs with the launch of the F3DM, a plug-in hybrid car, in 2008. It's noteworthy that this release predated many other leading manufacturers' foray into electric mobility.
BYD's Core Electric Models
Among the plethora of BYD's electric models, the Qin, Tang, and Han series are worth highlighting. Known for their affordability, high performance, and advanced tech features, these models have significantly contributed to BYD's global recognition.
Technological Innovations at BYD Auto
Not merely an automaker, BYD has been a trailblazer in numerous EV-specific technologies.
Battery Technology
At the heart of every electric vehicle lies its battery. BYD, with its background in rechargeable batteries, excels in this area.
BYD's Blade Battery
BYD's Blade Battery, introduced in 2020, is an innovation that has upped the ante in terms of safety and energy density. This groundbreaking technology has made EVs more reliable and efficient than ever.
Electric Powertrain
The electric powertrain is another area where BYD shines, offering highly efficient, robust, and reliable systems.
Bi-directional Charging
This unique feature in BYD's vehicles allows them not only to consume power but also to return it to the grid or use it as an emergency power source, illustrating the company's innovative approach to EV technology.
The Impact of BYD Auto on the Global Electric Vehicle Market
BYD's story is not confined to China; its influence reverberates throughout the global EV market.
BYD's Market Positioning
Apart from being a dominant player in China, BYD has made significant inroads in several international markets, including Europe and the United States. Their affordable, high-performance EVs cater to a wide range of consumers, making them a favored choice worldwide.
Expansion into Global Markets
With numerous overseas ventures, BYD has successfully expanded its global footprint. They've effectively partnered with local transit authorities for electric buses, further cementing their international influence in the EV space.
Future Prospects for BYD Auto
As the electric vehicle industry continues to expand, BYD is well-positioned to ride the wave of this growth.
Upcoming Models
With a robust pipeline of future models and the constant pursuit of innovation, BYD is set to further entrench its position in the EV landscape. Their forthcoming Dolphin model, for instance, is generating significant buzz for its expected performance and affordability.
Sustainable Growth Strategy
BYD's commitment to sustainability, from vehicle production to end-of-life battery recycling, showcases the company's forward-thinking approach and its readiness to meet the challenges of a sustainable future.
Conclusion
In conclusion, BYD Auto's journey in the electric vehicle industry is nothing short of inspiring. From its inception as a battery manufacturer to becoming a global EV powerhouse, BYD's story is a testament to innovation, resilience, and foresight. As we look to a future where electric vehicles are the norm, there's no doubt that BYD Auto will continue to be a key player, driving the way forward.
View all Products Produced by "BYD Auto"
(where we publish the EV description and EV specs for each model)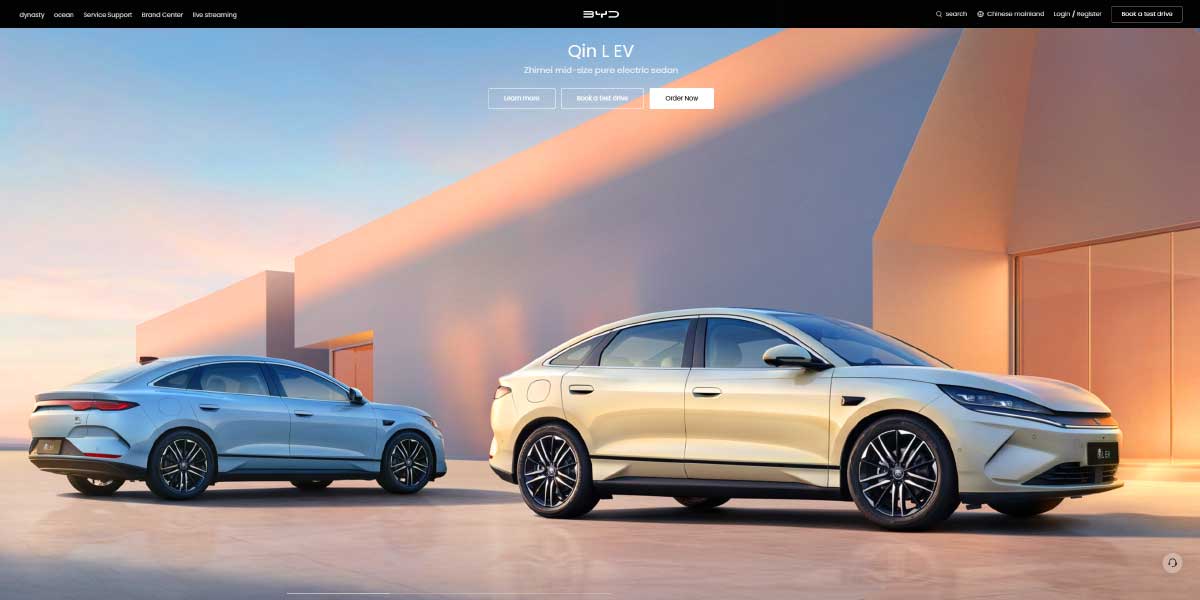 ---
---
New Manufacturing Companies in the MOTORWATT EV Database:
More EV Producers in the Database: