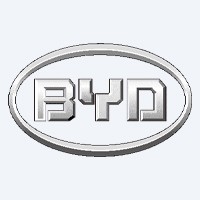 BYD Buses Manufacturing Company
Electric Buses Producers Category in the EV database.
---
About BYD Buses Company
⚡ Electric Buses Manufacturing Company.
Unleashing the Power of Green Technology: BYD Buses Company
Embracing a Cleaner Tomorrow with BYD's Electric Buses Production
The foundation of BYD Buses Company, an innovative tech giant, was laid in February 1995. For over two decades, the company has steadfastly pursued advancements in technology for enhancing the quality of life. With an impressive portfolio of over 30 international industrial parks, BYD has made notable contributions in various sectors such as electronics, automotive, renewable energy, and rail transit.
The company's mission revolves around delivering zero-emission energy solutions, demonstrating its commitment to a greener future. It boasts an enviable position on the Hong Kong and Shenzhen Stock Exchanges, with its revenue and market cap both crossing the RMB 100 billion mark.
BYD: Harnessing Core EV Technologies
BYD Buses Company takes pride in being the world's first automaker to independently possess full expertise in the three pivotal technologies of electric vehicles (EVs): batteries, electric motors, and electronic controls. The company's acumen in these crucial domains demonstrates a significant step forward in revolutionizing the new energy vehicle industry.
Powering Progress with High-Capacity Battery Production
In 2018, BYD set an ambitious goal of achieving a battery output capacity of 28 GWh per year. This target places the company as the global front-runner in the production of power batteries, further cementing its position as a trailblazer in the industry.
Exploring BYD's Electric Vehicle Offerings
BYD Buses Company offers a vast array of electric vehicles, each boasting the company's signature tech-savvy features and environment-friendly engineering. With a diverse range of innovative electric buses and other vehicles, the company continues to transform the transportation sector and foster a sustainable future.
The company's ingenuity and commitment to sustainable mobility have placed it at the forefront of the EV industry. BYD is not just a company; it is a movement towards a cleaner, greener future, powered by technology and innovation. Its dedication to zero-emission energy solutions positions it as a leading player in the fight against climate change and a beacon of hope for a sustainable future.
View all Products Produced by "BYD Buses"
(where we publish the EV description and EV specs for each model)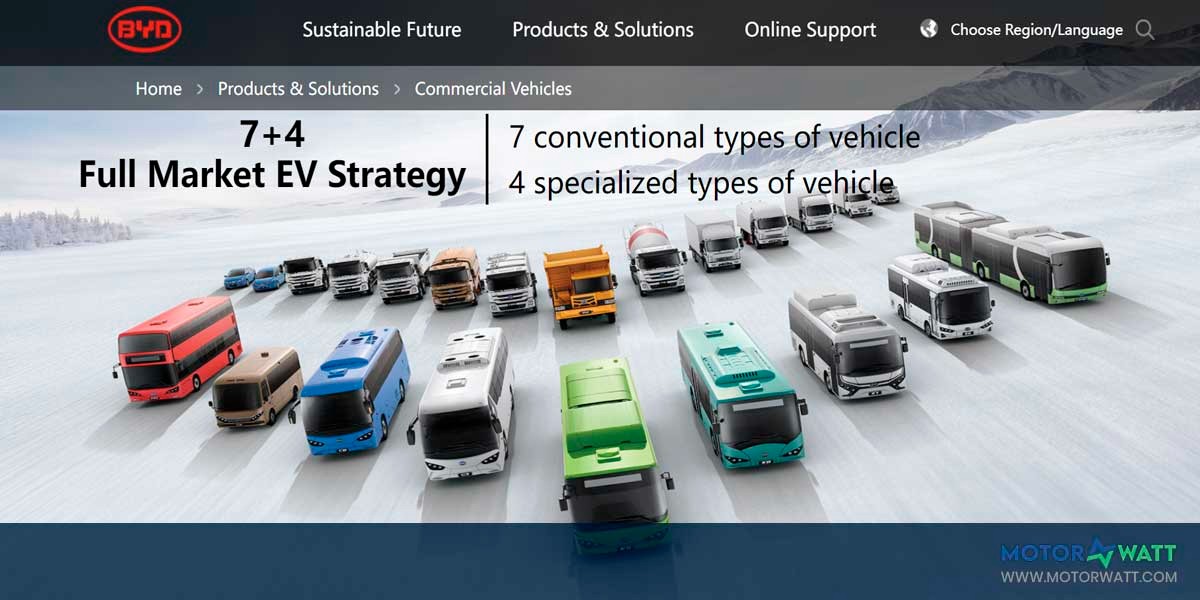 ---
Share the BYD Buses Company page in Social media:
Producer Categories
Choose Manufacturer
New Manufacturing Companies in the MOTORWATT EV Database:
More EV Producers in the Database: