ZERO MOTORCYCLES Manufacturing Company
Electric Motorcycles Producers Category in the EV database
---
Share the ZERO MOTORCYCLES Company page in Social media:
About ZERO MOTORCYCLES Company
⚡ Electric Motorcycles Manufacturing Company.
Zero Motorcycles, a trailblazing electric motorcycle manufacturing company, represents the pinnacle of two-wheel evolution. This groundbreaking brand ingeniously marries the thrilling dynamics of conventional motorcycling with cutting-edge technology, culminating in lightweight, powerful, and exhilarating electric motorcycles that redefine the rider's experience.
Introducing the Next Level in Motorcycle Technology
Brimming with performance prowess, Zero Motorcycles are meticulously engineered, integrating the state-of-the-art Z-Force® electric drivetrain that powers these beasts. These high-performance motorcycles boast specially crafted, rigid frames made of aircraft-grade aluminum, an ingenious choice aimed at weight reduction, maximizing their efficiency, and pushing their speed capabilities.
From humble beginnings in a Santa Cruz garage, Zero Motorcycles swiftly ascended to global acclaim, transforming an inspired vision into palpable innovation accessible to today's riders.
A Legacy of Motorcycle Innovation Since 2006
Zero's revolutionary journey began in 2006 with the unveiling of their first prototypes. Their invitation to motorcyclists worldwide? Experience the thrill of electric power that surpasses mere words. This disruptive brand encourages riders to break free from conventional fuel dependency - forget gas stations, embrace the dawn of every day with a fully-charged motorcycle.
Going Further: Zero's Charging Efficiency
Zero Motorcycles not only promise an electrifying ride but also an unmatched travel range in the electric vehicle domain. Even an hour's worth of charging delivers more distance coverage than any other electric counterpart. Consequently, most Zero owners leverage standard electrical outlets to power their daily commutes, making this brand a practical solution for eco-conscious, modern-day riders.
Experience the Zero Difference Today
Experience trumps explanation when it comes to the revolutionary Zero Motorcycles. It's more than just a ride - it's a journey into the future of motorcycling, starting today. Join the growing community of Zero riders and transform your daily commute into an electrifying adventure while playing a part in reducing environmental impact.
View all Products Produced by "ZERO MOTORCYCLES"
(where we publish the EV description and EV specs for each model)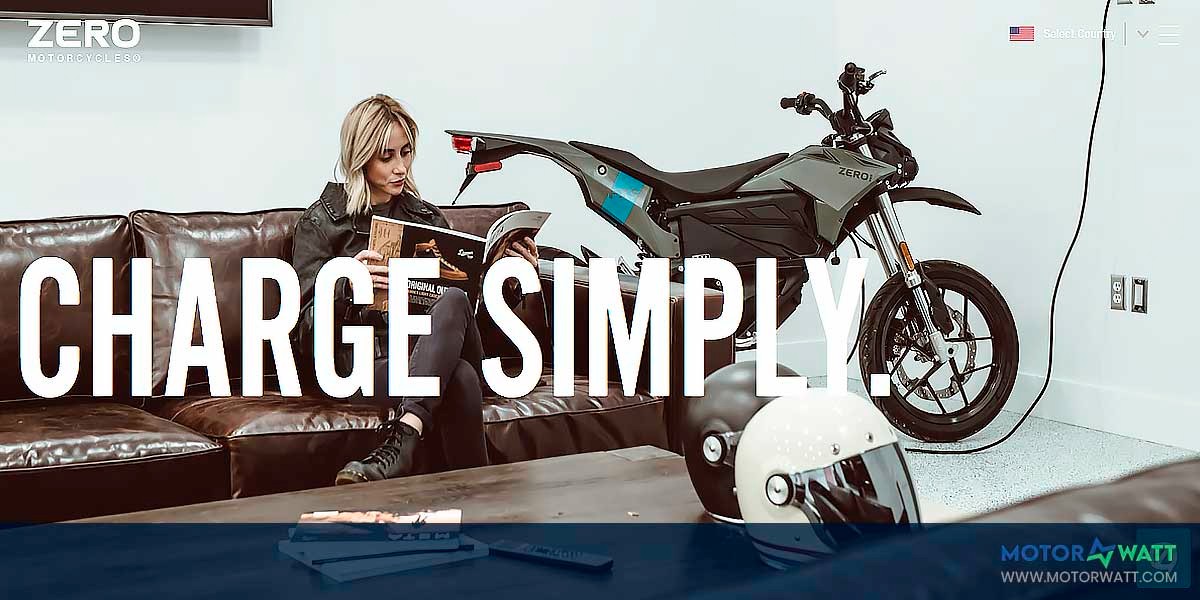 ---
---
New Manufacturing Companies in the MOTORWATT EV Database:
More EV Producers in the Database: