SAIC LDV eDeliver 9 Van Specs and Price ⚡ Electric Bus
Share SAIC LDV eDeliver 9 Van in Social Media:
price (NEW) from:
116500,00
$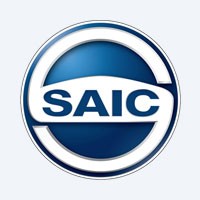 SAIC LDV eDeliver 9 Van description ⚡
Technical Specs, Price and Review on the new SAIC LDV eDeliver 9 Van.
As we enter an era of increasing sustainability, one might find it hard to imagine an electric commercial van that matches the capacity and performance of its conventional counterparts. Enter the trailblazing SAIC LDV eDeliver 9 Van 88.55 kWh. Though the concept may sound far-fetched to some, particularly with the cab/chassis variant, LDV maintains a strong conviction in their innovative model's performance across a variety of commercial operations.
Uncompromised Power and Functionality
Contrary to skeptics' expectations, real-world testing in Bondi and Newtown paints a strikingly optimistic picture. By the close of each workday, the SAIC LDV eDeliver 9 vans still had about 30% of their charge, indicating an impressive power reserve. The same electric motor propels both the van and the cab/chassis models, yielding a notable similarity in terms of torque and power.
| | |
| --- | --- |
| manufactured in | China |
| sales start | 2022 |
| range (km) | 280 |
| battery (kWh) | 88.55 |
| bus type | minivan |
This electric motor placement on the front axle ensures the electric van matches the cargo volume of traditional combustion engine models. With a medium roof, the volume stands at 10.97 cubic meters, and a high roof variant provides an impressive 12.33 cubic meters of cargo space.
Equipped for a Modern Era
The SAIC LDV eDeliver 9 Van doesn't only impress with its power and space but also comes decked out with an array of contemporary features that boost comfort and convenience. The standard equipment list for these battery-operated electric vans includes handy features like adaptive cruise control, an ascent assist system, and parking sensors to ensure effortless navigation in various conditions.
Connectivity isn't compromised either. The electric van comes fitted with Apple CarPlay and Bluetooth connectivity, making it a breeze for drivers to integrate their devices for entertainment or navigation. There's also an under-seat storage space, a multifunctional steering wheel, and upper storage compartments, ensuring a comfortable and well-organized working environment.
Safety - A Paramount Priority
Never one to compromise on safety, LDV has loaded the eDeliver 9 Van with a robust set of safety features. The primary safety equipment comprises autonomous emergency braking, electronic stability control, and a lane departure warning system. The inclusion of the standard set of airbags further enhances passenger safety during unexpected incidents.
In the push for greener commercial solutions, the SAIC LDV eDeliver 9 Van 88.55 kWh stands as a testament to the potential and practicality of electric vehicles in this sector. With its capable performance, ample cargo volume, high-tech features, and stringent safety measures, this model is truly a pioneer in redefining what we can expect from commercial transportation.