ZEEKR 009 Specs and Price ⚡ Electric Bus
Share ZEEKR 009 in Social Media:
price (NEW) from:
85000,00
$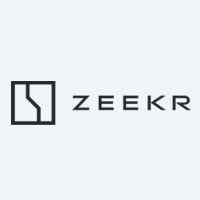 Technical Specs, Price and Review on the new ZEEKR 009.
ZEEKR 009: Redefining Electric Minivans with Unrivaled Range and Power
Experience the future of electric minivans as ZEEKR proudly introduces the ZEEKR 009 - a remarkable electric minivan that has stormed into the Chinese market, setting new benchmarks in range, power, and design. Manufactured in China, the ZEEKR 009 boasts an impressive power reserve, an astonishingly high horsepower, and a host of innovative features. Its spacious and modern design, coupled with exceptional aerodynamics, makes the ZEEKR 009 a standout choice in the realm of electric minivans.
ZEEKR 009 Specifications: Power and Efficiency Redefined
| | |
| --- | --- |
| manufactured in | China |
| new from ($) | 85000 |
| range (km) | 822 |
| max. speed | 190 |
| sales start | 2023 |
| 0 to100 km/h | 4.5 |
| power (h.p.) | 534 |
| battery (kWh) | 140 |
| car type | minivan |
| drive type | AWD |
Battery Power: 140 kWh At its core, the ZEEKR 009 houses a formidable 140 kWh battery, ensuring an unparalleled driving range that keeps you going for miles on end.
Dominating Power: 534 Horsepower With a commanding power output of 534 horsepower (543 hp), the ZEEKR 009 offers a driving experience like no other, combining performance and practicality seamlessly.
Electric Range: 822 km Enjoy the freedom of an astounding electric range of 822 kilometers, offering eco-friendly journeys with minimal charging interruptions.
Effortless Acceleration: 0 to 100 km/h in 4.5 seconds Experience the thrill of lightning-fast acceleration as the ZEEKR 009 surges from 0 to 100 km/h in just 4.5 seconds.
Maximum Speed: 190 km/h Cruise with confidence at a top speed of 190 kilometers per hour, ensuring smooth and controlled performance on any road.
Advanced Engineering: The Art of Aerodynamics
The ZEEKR 009's exterior has sparked intrigue and debate among motorists, particularly regarding its large chrome grille and narrow daytime running lights. However, the designers have achieved an impressive feat in aerodynamics, with the minivan boasting a remarkable coefficient of aerodynamic drag (Cd) of 0.27 - outperforming the Audi e-tron crossover with its Cd of 0.28. This feat ensures exceptional efficiency and stability, making the ZEEKR 009 an ideal choice for long journeys.
Size and Versatility: The ZEEKR Advantage
Built on Geely's modular SEA architecture, the ZEEKR 009 flaunts precise dimensions of 5209 x 2024 x 1856 mm, with a wheelbase of 3205 mm. This places it in a comparable size range with the Kia Carnival. In fact, the ZEEKR 009 slightly surpasses the Carnival, measuring 54 mm longer, 29 mm wider, and 71 mm higher. Notably, the ZEEKR minivan also excels in wheelbase, outclassing the Carnival by an impressive 115 mm.
Manufacturer: ZEEKR - Driving Innovation
In conclusion, the ZEEKR 009 from ZEEKR exemplifies the pinnacle of electric minivans, redefining range, power, and design. With its spacious interior, cutting-edge engineering, and forward-thinking approach, the ZEEKR 009 stands as a game-changer in the realm of electric mobility.