ARCFOX ALPHA T Price and Specs
Added to the EV Database on 16 February 2023
Share ARCFOX ALPHA T in Social Media:
price (NEW) from:
38000,00
$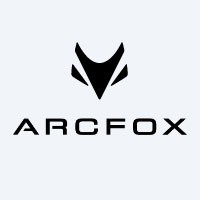 Technical Specifications, Price and Review on the new ARCFOX ALPHA T.
ARCFOX ALPHA T: A Cutting-Edge Electric Hatchback
Introducing the ARCFOX ALPHA T, an extraordinary electric hatchback manufactured in China by ARCFOX. With its innovative design and impressive specifications, the ALPHA T takes electric mobility to new heights. This hatchback combines advanced technology, luxurious amenities, and a captivating design to offer a thrilling driving experience. Let's explore the features and specifications that make the ARCFOX ALPHA T an exceptional choice in the electric car market.
Sleek Design and Dimensions
| | |
| --- | --- |
| manufactured in | China |
| new from ($) | 38000 |
| range (km) | 280 |
| max. speed | 180 |
| sales start | 2020 |
| 0 to100 km/h | 7.8 |
| power (h.p.) | 218 |
| battery (kWh) | 67.3 |
| car type | hatchback / 5 doors |
| drive type | FWD |
The ARCFOX ALPHA T boasts a sleek and modern design, featuring five doors and a spacious hatchback layout. Its dimensions, including a length of 4780 mm, width of 1940 mm, and height of 1683 mm, provide ample space for comfort and versatility. The hatchback's wheelbase measures 2915 mm, while the ground clearance stands at 200 mm, ensuring a smooth and confident ride.
Impressive Performance and Power
Powered by a 67.3 kWh battery, the ALPHA T offers an impressive driving range of 280 kilometers, making it a reliable companion for various journeys. With a front-wheel-drive system, the hatchback delivers a power output of 218 horsepower (h.p.), propelling it from 0 to 100 km/h in just 7.8 seconds. The ALPHA T's performance ensures an exhilarating and dynamic driving experience.
Luxurious Interior and Comfort
Step inside the ARCFOX ALPHA T to experience luxurious comfort. The seats are electrically adjustable and enveloped in premium leather, providing a delightful experience for both driver and passengers. The hatchback is equipped with an Infinity audio system featuring twelve speakers, delivering high-quality sound throughout the car. The panoramic roof with a sunroof enhances the cabin ambiance, creating an open and airy feel.
Cutting-Edge Technology and Connectivity
The ARCFOX ALPHA T is a showcase of cutting-edge technology and connectivity. Its media system boasts a wide display with a diagonal of 20.3 inches, combined with a fully touch-sensitive center console for intuitive control. The hatchback offers display projection on glass, a 360-degree camera system, electronic steering wheel adjustment with heating, and other advanced features, ensuring convenience and safety for all occupants.
Sales Start and Innovation
Introduced in 2020, the ARCFOX ALPHA T represents a significant advancement in the electric vehicle market. ARCFOX's commitment to innovation and excellence is evident in every aspect of this remarkable hatchback.
Conclusion
In conclusion, the ARCFOX ALPHA T is a cutting-edge electric hatchback that stands out with its innovative features and impressive performance. With its luxurious interior, advanced technology, and captivating design, the ALPHA T promises an unparalleled driving experience. Embrace the future of electric mobility with the ARCFOX ALPHA T, where innovation, comfort, and performance unite to redefine hatchback driving in a remarkable way.