BMW iX2 xDrive30 Price and Specs
Added to the EV Database on 16 October 2023
Share BMW iX2 xDrive30 in Social Media:
price (NEW) from:
48000,00
$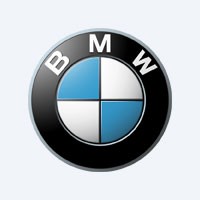 BMW iX2 xDrive30 Review ⚡
Technical Specifications, Price and Review on the new BMW iX2 xDrive30.
BMW iX2 xDrive30: The Pinnacle of Electrified Luxury
BMW iX2 xDrive30, with its sporty and elegant design, resonates with BMW's long-standing heritage of combining performance with luxury. The distinct absence of the bright blue accents, which its counterpart iX1 sports, renders the iX2 a sleek and modern silhouette. This design nuance reinforces the vehicle's sophisticated profile, making it a perfect fit for those who appreciate subtlety along with power.
Performance:
| | |
| --- | --- |
| manufactured in | Germany |
| new from ($) | 48000 |
| range (km) | 449 |
| max. speed | 180 |
| sales start | 2024 |
| 0 to100 km/h | 5.6 |
| power (h.p.) | 313 |
| battery (kWh) | 64.8 |
| car type | SUV / 5 doors |
| drive type | AWD |
Under the hood, the iX2 xDrive30 boasts a powerful 64.8-kWh battery, driving motors on both the front and rear axles. This setup churns out an impressive 313 horsepower and 364 pound-feet of torque. BMW's innovative "temporary boost effect" gives the vehicle short spurts of increased power, allowing it to sprint from a standstill to 100 km/h in a mere 5.6 seconds.
Range & Charging:
One of the standout features of the iX2 xDrive30 is its impressive range. On a full charge, and with the standard 17-inch aerodynamic wheels, it's capable of covering a distance between 259 to 279 miles, based on the WLTP cycle.
Charging the iX2 is a breeze, thanks to its rapid charging capability of up to 130 kW. This allows for a quick boost from 10% to 80% battery state in about 29 minutes. For a complete charge using a Level 2 wall box, it takes around 6.5 hours.
Conclusion:
BMW's iX2 xDrive30 encapsulates the future of electric SUVs. It successfully marries top-notch performance with an exquisite design, all the while offering a sustainable driving experience. As the electric vehicle market continues to evolve, the iX2 xDrive30 stands as a testament to BMW's commitment to innovation, luxury, and sustainability. It's not just a vehicle; it's a statement.