Chevrolet Equinox 2RS Price and Specs
Added to the EV Database on 06 November 2023
Share Chevrolet Equinox 2RS in Social Media:
price (NEW) from:
39990,00
$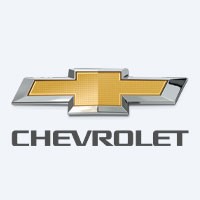 Chevrolet Equinox 2RS Review ⚡
Technical Specifications, Price and Review on the new Chevrolet Equinox 2RS.
Unveiling the Future of Electric SUVs: Chevrolet Equinox EV
Discover the Chevrolet Equinox EV, an extraordinary electric SUV that is set to redefine your driving experience. We provide an in-depth look at the features and advantages of the Chevrolet Equinox EV, showcasing why it's a top choice in the electric vehicle market.
Striking Design
| | |
| --- | --- |
| manufactured in | USA |
| new from ($) | 39990 |
| range (km) | 450 |
| max. speed | 180 |
| sales start | 2023 |
| 0 to100 km/h | 6.2 |
| power (h.p.) | 290 |
| battery (kWh) | 79.7 |
| car type | SUV / 5 doors |
| drive type | AWD |
The Chevrolet Equinox EV boasts a modern and aerodynamic design. Its bold grille and sculpted lines create a distinctive presence on the road, combining style with functionality.
Electrifying Performance
Powered by Chevrolet's advanced electric drivetrain, the Equinox EV delivers instant torque, offering an exhilarating driving experience. It accelerates from 0 to 60 mph swiftly, making it suitable for various driving situations.
Cutting-Edge Battery Technology
The heart of the Equinox EV is its state-of-the-art battery pack, engineered for long-range capability. It provides an impressive range on a single charge and features fast-charging capabilities for minimal downtime.
Intelligent Infotainment
Inside, you'll find an intuitive infotainment system that keeps you connected and entertained. The responsive touchscreen interface, smartphone integration, and voice commands make navigation and entertainment easily accessible.
Advanced Safety Features
Safety is paramount, and the Equinox EV is equipped with advanced safety technologies, including adaptive cruise control, lane-keeping assist, and automatic emergency braking.
Chevrolet Equinox EV Eco-Friendly Advantages
Zero Emissions
As an all-electric vehicle, the Equinox EV produces no tailpipe emissions, contributing to a cleaner environment.
Energy Efficiency
With its efficient electric drivetrain and regenerative braking system, the Equinox EV maximizes energy usage, reducing its environmental impact.
Competitive Advantages
The Chevrolet Equinox EV stands out in the electric SUV market for several reasons:
Affordable Luxuryof the Chevrolet Equinox EV
It strikes a perfect balance between luxury and affordability, offering premium features without breaking the bank.
Extensive Charging Network
Chevrolet has invested in expanding its charging infrastructure, ensuring convenient access to charging stations nationwide.
Future-Ready Technology
With ongoing software updates and advancements in autonomous driving, Chevrolet ensures that the Equinox EV remains at the forefront of innovation.
Conclusion
In conclusion, the Chevrolet Equinox EV is a remarkable electric SUV that combines style, performance, and eco-friendliness. Its design, performance, technology, and commitment to sustainability make it a compelling choice in the electric vehicle market. Experience the future of driving with the Chevrolet Equinox EV.