ElectraMeccanica SOLO Specs and Price ⚡ Electric Car
Share ElectraMeccanica SOLO in Social Media:
price (NEW) from:
18500,00
$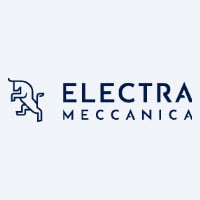 ElectraMeccanica SOLO description ⚡
Technical Specs, Price and Review on the new ElectraMeccanica SOLO.
ElectraMeccanica SOLO: Redefining Compact Electric Mobility
The ElectraMeccanica SOLO is an innovative electric car that challenges conventional transportation norms with its compact and eco-conscious design. Proudly manufactured in the USA by ElectraMeccanica, this three-wheeled electric vehicle reimagines urban commuting with its single-seat configuration. In this article, we will explore the captivating description and specifications of the ElectraMeccanica SOLO, unveiling its unique features and practicality.
ElectraMeccanica SOLO Specs

: A One-Seater Electric Marvel
The ElectraMeccanica SOLO is a rear-wheel drive electric car with a distinctive three-wheel layout.
| | |
| --- | --- |
| manufactured in | USA |
| new from ($) | 18500 |
| range (km) | 160 |
| max. speed | 129 |
| sales start | 2022 |
| 0 to100 km/h | 10.0 |
| power (h.p.) | 56 |
| battery (kWh) | 17.4 |
| car type | three-wheel |
| drive type | RWD |
Its design includes only one seat, exclusively reserved for the driver, making it an incredibly compact and agile vehicle. Compared to conventional cars, the SOLO appears notably smaller and is exceptionally low-profile, enhancing its maneuverability in urban environments.
Efficient and Responsive Performance
Don't let its size fool you—the ElectraMeccanica SOLO delivers an efficient and responsive performance. The electric motor, located in the rear compartment, boasts an output of 56 horsepower (h.p.) (equivalent to 61.1 kW) and a torque of 190 Nm. This power enables the SOLO to swiftly accelerate, making city driving an enjoyable and seamless experience.
Sustainable Range and Quick Charging
The SOLO is equipped with a 17.4 kWh battery pack, providing a commendable range of up to 160 kilometers on a single charge. This range is optimally suited for daily commuting, particularly for individuals traveling alone, aligning with the vehicle's one-seat configuration. The ElectraMeccanica SOLO is designed to meet the needs of solo drivers seeking an eco-friendly and efficient urban transportation solution.
Charging the ElectraMeccanica SOLO is a breeze—you can conveniently charge it from a regular network in just 3 hours, allowing for quick and practical charging options.
Embracing Eco-Friendly Transportation
As an all-electric vehicle, the ElectraMeccanica SOLO stands as an emblem of eco-friendly transportation. With zero tailpipe emissions, it actively contributes to reducing carbon footprints and promoting a cleaner and greener environment.
Conclusion
In conclusion, the ElectraMeccanica SOLO represents a pioneering approach to compact and eco-conscious urban transportation. Its three-wheel design and single-seat configuration redefine conventional norms, offering an innovative and sustainable electric car designed with solo commuting in mind.
ElectraMeccanica's commitment to eco-friendly mobility positions the SOLO as a frontrunner in the realm of urban electric vehicles. As the world gravitates towards more sustainable transportation solutions, the ElectraMeccanica SOLO emerges as a trailblazing marvel, revolutionizing the concept of compact electric mobility.
For individuals seeking an efficient, agile, and environmentally responsible ride for their daily commutes, the ElectraMeccanica SOLO offers a remarkable electric vehicle that not only transforms urban driving but also makes a positive impact on the planet.