Leapmotor T03 Pro Specs and Price ⚡ Electric Car
Share Leapmotor T03 Pro in Social Media:
price (NEW) from:
12000,00
$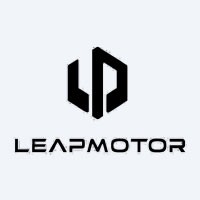 Leapmotor T03 Pro description ⚡
Technical Specs, Price and Review on the new Leapmotor T03 Pro.
Leapmotor T03 Pro: Embrace Electric Freedom
The Leapmotor T03 Pro hatchback, introduced on May 11, 2020, is a revolutionary electric vehicle manufactured in China, offering an affordable and efficient electric driving experience. With its impressive specifications and advanced features, the T03 Pro sets a new standard in the electric hatchback segment.
Leapmotor T03 Pro Specs:

Unparalleled Performance and Range
| | |
| --- | --- |
| manufactured in | China |
| new from ($) | 12000 |
| range (km) | 403 |
| max. speed | 100 |
| sales start | 2020 |
| 0 to100 km/h | 12 |
| power (h.p.) | 109 |
| battery (kWh) | 41 |
| car type | hatchback / 5 doors |
| drive type | FWD |
Powered by a high-performance 36.5 kWh lithium battery with a remarkable energy density of 171 Wh/kg, the T03 Pro boasts an impressive maximum range of 403 kilometers (NEDC) on a single charge. Its efficient powertrain, featuring a 55 kW motor with a maximum torque of 155 Nm, delivers a smooth and responsive driving experience.
Fast Charging and Battery Warranty
The Leapmotor T03 Pro supports fast charging, allowing you to charge up to 80% in just 36 minutes, making it convenient for your daily journeys. Additionally, the battery comes with an 8-year/150,000 km warranty, ensuring peace of mind for years to come.
Advanced Autonomous Driving Capability
Equipped with Level 2 autonomous driving capability, the T03 Pro offers an enhanced driving experience. It features three external cameras and twelve radars, including one millimeter-wave and eleven ultrasonic units, to provide advanced safety and assistance on the road.
Modern Interior and Infotainment
Step inside the T03 Pro, and you'll be greeted by an 8.0-inch TFT instrument console and a 10.1-inch touchscreen infotainment system. The interior is designed to provide both comfort and convenience, enhancing your driving pleasure.
Variants for Every Need
The Leapmotor T03 Pro is available in three variants: the 400 Standard Edition, the 400 Comfort Edition, and the 400 Deluxe Edition, offering different levels of features and options to suit every driver's preferences.
Conclusion: Driving Innovation
With its competitive pricing, impressive range, and advanced features, the Leapmotor T03 Pro showcases the innovation and progress in the electric vehicle industry. Whether it's for daily commuting or urban adventures, the T03 Pro delivers a reliable and eco-friendly driving experience. Embrace electric freedom with the Leapmotor T03 Pro and join the future of sustainable mobility.
Leapmotor T03 Pro: Where Efficiency Meets Innovation.