Li L8 Specs and Price ⚡ Electric Car
Share Li L8 in Social Media:
price (NEW) from:
52000,00
$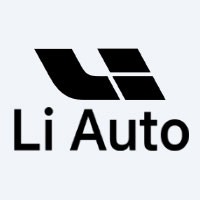 Technical Specs, Price and Review on the new Li L8.
Li L8: A Feature-packed Mid-Size SUV
The Li L8 is a stylish and technologically advanced mid-size SUV manufactured in China, offering an excellent value proposition for families seeking a comfortable and feature-rich vehicle.
Specifications of Li L8
Let's explore the impressive specifications that the Li L8 has to offer:
| | |
| --- | --- |
| manufactured in | China |
| new from ($) | 52000 |
| range (km) | 210 |
| max. speed | 180 |
| sales start | 2022 |
| 0 to100 km/h | 5.5 |
| power (h.p.) | 440 |
| battery (kWh) | 42.8 |
| car type | SUV / 5 doors |
| drive type | AWD |
Power: The Li L8 is equipped with a powerful electric motor producing 440 horsepower, providing ample performance for a mid-size SUV.

Battery Capacity: The Li L8 is fitted with a large 42.8 kWh battery, enabling a substantial driving range on a single charge.

Driving Range: With a range of 210 kilometers, the Li L8 ensures that drivers can confidently undertake long journeys without frequent charging stops.

Max. Speed: The Li L8 has a maximum speed of 180 km/h, making it suitable for highway driving.

Acceleration: The Li L8 accelerates from 0 to 100 km/h in 5.5 seconds, delivering responsive acceleration for various driving situations.

Seating Capacity: The Li L8 comfortably accommodates up to 6 passengers with its 6-seat layout.

Car Type: The Li L8 is categorized as an SUV with 5 doors, offering ample space and versatility for families and their belongings.

Drive Type: With an All-Wheel Drive (AWD) system, the Li L8 ensures optimal traction and stability, making it suitable for different terrains and weather conditions.
Technology and Features
The Li L8 is packed with innovative technology and features, enhancing the driving experience for its occupants. Notable features include:
Head-Up Display (HUD): All Li L8 models are equipped with a HUD, providing essential information to the driver while keeping their eyes on the road.

Touchscreen Technology: The Li L8 comes with multiple touch screens, including a mini LED touch screen on the steering wheel and two 15.7-inch dual touch screens, ensuring easy access to vehicle functions and entertainment options.

Seating Comfort: The first and second row seats in the Li L8 offer heating, ventilation, and massage functions, ensuring a luxurious and comfortable ride for passengers.

Processor Options: The Li L8 MAX is equipped with two Snapdragon 8155 processors, providing robust performance and smooth operation.
Price and Availability
The Li L8 is competitively priced, starting from $52,000, making it an attractive option for families seeking a well-equipped mid-size SUV.
Manufacturer: Li Auto
The Li L8 is manufactured by Li Auto, a Chinese automotive company known for its focus on electric vehicles and advanced technologies.
Please note that the Li L8's specific entertainment and luxury features may vary depending on the trim level and model options.