PEUGEOT e-208 Specs and Price ⚡ Electric Car
Share PEUGEOT e-208 in Social Media:
price (NEW) from:
34475,00
$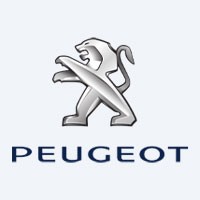 PEUGEOT e-208 description ⚡
Technical Specs, Price and Review on the new PEUGEOT e-208.
Peugeot e-208: Electrifying Urban Hatchback
The Peugeot e-208 is an all-electric version of the popular compact hatchback that has captured the hearts of European drivers, especially those living in bustling cities. Combining its small size, agile handling, outstanding features, and top-notch safety, the e-208 presents an electrifying option for urban dwellers seeking eco-friendly mobility.
PEUGEOT e-208 Specs:

Stylish Design and Urban Appeal
With its sleek design and urban appeal, the Peugeot e-208 stands out on the streets.
| | |
| --- | --- |
| manufactured in | France |
| new from ($) | 34475 |
| range (km) | 340 |
| max. speed | 150 |
| sales start | 2020 |
| 0 to100 km/h | 8.1 |
| power (h.p.) | 134 |
| battery (kWh) | 50 |
| car type | SUV / 5 doors |
| drive type | FWD |
Its compact size and dynamic lines make it perfect for navigating through crowded city roads and tight parking spaces. Embodying the essence of modernity and sophistication, the e-208 brings a fresh and contemporary look to the hatchback segment.
Cutting-Edge Electric Performance
The Peugeot e-208 is built on the new e-CMP platform and houses a powerful 100 kW electric motor with 260 N⋅m of torque. This front-wheel-drive electric car showcases impressive acceleration, reaching 0 to 100 km/h in just 8.1 seconds. Its agile performance makes city driving a breeze, allowing you to maneuver with ease through urban traffic.
Long-Range Electric Power
Equipped with a 50 kWh lithium-ion battery, the Peugeot e-208 offers an impressive range of 340 kilometers on the WLTP cycle. This ample range provides the freedom and confidence to embark on daily journeys and urban adventures without worrying about frequent charging.
Comfortable and Feature-Rich Interior
Inside the Peugeot e-208, you'll find a comfortable and feature-rich interior that caters to modern-day drivers' needs. The cabin is designed with attention to detail, providing a refined and enjoyable driving experience. Advanced technology and connectivity options ensure that you stay connected on the go.
Sustainable and Environmentally Conscious
As an all-electric vehicle, the Peugeot e-208 proudly contributes to sustainability and environmental consciousness. Its zero-emission electric powertrain supports cleaner air and reduces your carbon footprint, making it a responsible choice for eco-conscious drivers.
A Hatchback for the Urban Lifestyle
The Peugeot e-208 is the ideal companion for urban dwellers who seek style, efficiency, and environmental responsibility in their daily commute. Its combination of practicality, technology, and electrifying performance makes it a top choice in the compact electric hatchback segment.
Experience the Excitement of Electric Driving with the Peugeot e-208.