PORSCHE Taycan Turbo v Specs and Price ⚡ Electric Car
Share PORSCHE Taycan Turbo v in Social Media:
price (NEW) from:
150900,00
$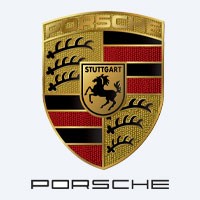 PORSCHE Taycan Turbo v description ⚡
Technical Specs, Price and Review on the new PORSCHE Taycan Turbo v.
Porsche Taycan Turbo: Redefining Electrifying Performance
Unleashing Power and Precision on the Roads
The Porsche Taycan Turbo sets a new standard in the world of electric sports cars, combining electrifying power with cutting-edge technology and unmatched precision. As the most powerful version of the Taycan model, this German masterpiece embodies the spirit of Porsche's relentless pursuit of automotive excellence. Let's delve into the specifications and features that make the Porsche Taycan Turbo a true icon of performance.
PORSCHE Taycan Turbo v Specs:

Unmatched Power and Acceleration
| | |
| --- | --- |
| manufactured in | Germany |
| new from ($) | 150900 |
| range (km) | 452 |
| max. speed | 260 |
| sales start | 2019 |
| 0 to100 km/h | 3.2 |
| power (h.p.) | 670 |
| battery (kWh) | 93.4 |
| car type | coupe |
| drive type | AWD |
Manufactured in Germany, the Porsche Taycan Turbo is a true powerhouse, boasting a breathtaking acceleration that propels it from 0 to 100 km/h in a mere 3.2 seconds. With 670 horsepower under the hood, this electric coupe delivers an adrenaline-pumping driving experience that leaves drivers and onlookers in awe.
Extended Range and Impressive Speed
Equipped with a robust 93.4 kWh battery, the Porsche Taycan Turbo offers an extended range of 452 kilometers, empowering drivers to embark on exhilarating journeys with confidence. Furthermore, the Taycan Turbo reaches a remarkable top speed of 260 km/h, proving that electrifying performance knows no bounds.
All-Wheel Drive and Instant Torque
The Porsche Taycan Turbo's all-wheel-drive system ensures optimal traction and control in all driving conditions. Instant torque delivery from the electric motors enhances the car's responsiveness, providing an unparalleled driving experience that surpasses expectations.
Revolutionary Porsche 4D Chassis Control
At the heart of the Taycan Turbo's exceptional handling lies the innovative Porsche 4D Chassis Control system. This groundbreaking technology continuously analyzes and synchronizes the car's chassis in real-time, delivering seamless control and agility on every turn, corner, and straightaway.
Cutting-Edge Chassis Components
The Taycan Turbo's chassis components elevate its driving dynamics to extraordinary levels. The three-chamber adaptive air suspension, featuring electronically controlled shock absorbers, provides both comfort and precision. Additionally, the electromechanical roll stabilization system optimizes stability during spirited driving, ensuring an exhilarating and dynamic performance.
800 V System Voltage - Powering the Future
Breaking new ground in electric vehicle technology, the Porsche Taycan Turbo operates on an 800 V system voltage. This groundbreaking advancement enables faster and more efficient recharging, thanks to powerful DC charging stations. The Taycan Turbo embraces the future of electric mobility, pushing the boundaries of innovation.
Timeless Coupe Design
Beyond its incredible performance, the Porsche Taycan Turbo captivates with its timeless coupe design. Meticulously crafted in Germany, every line and curve exudes elegance and aerodynamic prowess. The Taycan Turbo's design is a true reflection of Porsche's iconic aesthetics, blending form and function seamlessly.
Conclusion
In conclusion, the Porsche Taycan Turbo redefines what it means to be an electric sports car, delivering electrifying power, precision engineering, and unmatched performance. From its rapid acceleration and extended range to its innovative technology and breathtaking design, the Taycan Turbo stands as a symbol of Porsche's commitment to automotive excellence.
Prepare to be captivated by the electrifying performance of the Porsche Taycan Turbo - an automotive masterpiece that elevates the driving experience to unprecedented heights.