SAIC LDV eT60 Specs and Price ⚡ Electric Car
Share SAIC LDV eT60 in Social Media:
price (NEW) from:
93000,00
$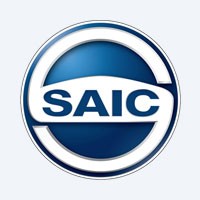 SAIC LDV eT60 description ⚡
Technical Specs, Price and Review on the new SAIC LDV eT60.
SAIC LDV eT60: Australia's Trailblazing All-Electric Pickup
Get ready to revolutionize the way you approach pickups with the SAIC LDV eT60, Australia's first all-electric pickup. Combining power, durability, and eco-friendliness, the eT60 takes inspiration from its T60 MAX counterpart while delivering a more sustainable driving experience. With seating capacity for up to five passengers and an impressive flight range of 330 kilometers on a single charge, the eT60 is designed to handle both the demands of work and the adventures of the weekend. This hardworking ute boasts ample space in its sturdy tray, making it a reliable companion for every task. Embrace the greener road ahead as the SAIC LDV eT60 leaves zero exhaust emissions in its wake. Safety takes center stage with a suite of features, including six airbags, electronic stability control, traction control, roll motion control (RMI), and vehicle Dynamics Control (VDC).
| | |
| --- | --- |
| manufactured in | China |
| new from ($) | 93000 |
| range (km) | 330 |
| max. speed | 120 |
| sales start | 2022 |
| 0 to100 km/h | 18.4 |
| power (h.p.) | 174 |
| battery (kWh) | 88.6 |
| car type | pickup |
| drive type | RWD |
Power and Performance
The SAIC LDV eT60 thrills with a capable 174 horsepower electric motor. While its maximum speed reaches 120 km/h, its acceleration from 0 to 100 km/h in 18.4 seconds highlights its robustness and efficiency. With rear-wheel drive, this pickup exudes confidence and control on various terrains, making it a versatile choice for both urban commutes and off-road adventures.
Sustainable Range
The eT60 boasts an 88.6 kWh battery, providing an impressive range of 330 kilometers on a single charge. This exceptional range ensures that you can embark on extended journeys without compromise, enabling you to explore Australia's diverse landscapes with confidence and peace of mind.
Designed for Utility and Adventure
With its spacious interior and sturdy tray, the SAIC LDV eT60 is designed to accommodate both your workweek and weekend needs. Whether you're transporting tools and equipment or packing up for a relaxing coastal vacation, this versatile pickup has your back.
Embrace a Greener Tomorrow
The SAIC LDV eT60 not only enhances your driving experience but also contributes to a more sustainable future. With zero exhaust emissions, this all-electric pickup helps reduce environmental impact, making every drive a step towards a greener road ahead.
Safety First
Safety is a top priority in the SAIC LDV eT60, featuring six airbags to protect occupants in the event of a collision. Electronic stability control, traction control, roll motion control (RMI), and vehicle Dynamics Control (VDC) work seamlessly to ensure a safe and confident driving experience.
A Visionary Pickup
Manufactured by SAIC, a trailblazer in automotive innovation, the LDV eT60 redefines the conventional concept of pickups. As Australia's first all-electric pickup, it sets a new standard for utility vehicles in terms of power, eco-friendliness, and safety.
Conclusion
In conclusion, the SAIC LDV eT60 marks a pivotal moment in Australia's automotive landscape as the country's pioneering all-electric pickup. With its impressive power, eco-friendly nature, and dedication to safety, the eT60 opens new possibilities for both work and play. Embrace the future of sustainable driving as you take the wheel of the SAIC LDV eT60, where capability and conscience come together to pave the way for a brighter and cleaner tomorrow.