SAIC LDV MIFA 9 Specs and Price ⚡ Electric Bus
Share SAIC LDV MIFA 9 in Social Media:
price (NEW) from:
45600,00
$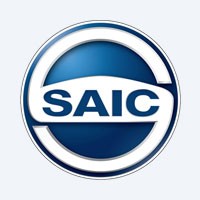 SAIC LDV MIFA 9 description ⚡
Technical Specs, Price and Review on the new SAIC LDV MIFA 9.
SAIC LDV MIFA 9: Redefining Luxury in the Minivan Segment
Introducing the SAIC LDV MIFA 9, a luxurious and innovative minivan manufactured in China by SAIC. This extraordinary minivan sets new standards in the automotive world, combining elegance, performance, and cutting-edge technology. With its spacious interior, advanced multimedia features, and impressive powertrain, the LDV MIFA 9 promises a truly remarkable driving experience. Let's delve into the captivating design and specifications that make the MIFA 9 a standout in the minivan segment.
| | |
| --- | --- |
| manufactured in | China |
| new from ($) | 45600 |
| range (km) | 440 |
| max. speed | 180 |
| sales start | 2021 |
| 0 to100 km/h | unknown |
| power (h.p.) | 245 |
| battery (kWh) | 90 |
| car type | minivan |
| drive type | FWD |
Elegant Design and Spacious Interiors
The SAIC LDV MIFA 9 exudes elegance with a coefficient of aerodynamic drag of just 0.29. Its dimensions reflect its grandeur, measuring 5270 millimeters in length, 2000 millimeters in width, and 1840 millimeters in height. The wheelbase stretches an ample 3200 millimeters, providing a stable and comfortable ride. Complementing the striking exterior are 19-inch wheels that add to the minivan's commanding presence.
The interior of the LDV MIFA 9 90 kWh model is a symphony of luxury, generously adorned with plush leather. Customers will have the pleasure of choosing from six interior decoration options, allowing them to tailor their minivan to their unique tastes.
Innovative Infotainment and Comfort
The SAIC LDV MIFA 9 takes in-car entertainment and comfort to a whole new level. The minivan features a trio of screens seamlessly integrated into the dashboard, stretching the entire length of the "torpedo." A high-performance dual-core processor effortlessly manages the multimedia system, providing a user-friendly and intuitive interface for passengers.
Passengers in both the first and second rows are treated to independent seats with electric adjustments in six directions. These luxurious seats also come with ventilation, a massage function, and heating capabilities, ensuring a comfortable and indulgent ride for everyone on board.
Power and Efficiency
Under the hood, the SAIC LDV MIFA 9 is equipped with a potent 245-horsepower electric motor, delivering an impressive 350 Nm of torque. Paired with a 90 kWh battery, the MIFA 9 boasts an exceptional power reserve of 560 kilometers, offering the freedom to embark on long journeys without the need for frequent recharges.
Embrace the Future with SAIC LDV MIFA 9
The SAIC LDV MIFA 9 redefines luxury and sophistication in the minivan segment. With its captivating design, state-of-the-art infotainment system, and powerful electric powertrain, it paves the way for a more enjoyable and sustainable driving experience.
Conclusion
In conclusion, the SAIC LDV MIFA 9 is a true masterpiece that blends luxury with innovation. With its opulent interiors, advanced multimedia features, and impressive electric powertrain, the MIFA 9 stands as a testament to SAIC's commitment to excellence. Embrace the future of luxurious and eco-friendly travel with the SAIC LDV MIFA 9, where every journey becomes an experience worth cherishing.