SsangYong Korando e-Motion Specs and Price ⚡ Electric Car
Share SsangYong Korando e-Motion in Social Media:
price (NEW) from:
39000,00
$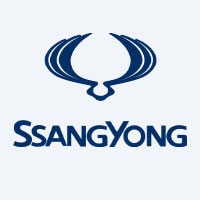 SsangYong Korando e-Motion description ⚡
Technical Specs, Price and Review on the new SsangYong Korando e-Motion.
SsangYong Korando e-Motion: Electrifying Style and Efficiency
Introducing the SsangYong Korando e-Motion
The SsangYong Korando e-Motion is a dynamic and electrifying SUV that combines eco-conscious engineering with stylish design. Manufactured in South Korea, this electric marvel presents a fresh and distinctive appearance, setting it apart from its petrol and diesel counterparts. With its environmentally friendly powertrain and innovative features, the Korando e-Motion aims to revolutionize the electric SUV market.
SsangYong Korando e-Motion Specs:

Distinctive Design and Aerodynamic Efficiency
| | |
| --- | --- |
| manufactured in | South Korea |
| new from ($) | 39000 |
| range (km) | 290 |
| max. speed | 156 |
| sales start | 2022 |
| 0 to100 km/h | 8.5 |
| power (h.p.) | 190 |
| battery (kWh) | 56 |
| car type | SUV / 5 doors |
| drive type | FWD |
To distinguish the Korando e-Motion from its traditional counterparts, SsangYong has implemented subtle but impactful design changes. At the front, a sleek panel replaces the conventional grille, enhancing the SUV's aerodynamic efficiency and creating a modern and refined appearance. The rear bumper also receives a streamlined makeover, complementing the vehicle's eco-conscious character. The addition of 17-inch alloy wheels with a wind-cheating design further emphasizes the e-Motion's focus on efficiency.
Electrifying Exterior Details
The SsangYong Korando e-Motion features exclusive front and rear light designs, adding a touch of distinction to the SUV's appearance. Embracing its electric identity, the vehicle incorporates tasteful blue trim pieces that complement the body's sophisticated lines. The fusion of style and eco-consciousness ensures that the e-Motion stands out as a symbol of modernity and sustainability on the road.
A Breath of Freshness Inside
The interior of the Korando e-Motion continues the theme of modernity and sustainability. A refreshing palette of pale blue tones adorns the top of the dashboard and doors, creating an ambiance of calmness and tranquility. Subtle accents of blue are thoughtfully integrated into the air vents, steering wheel trim, and stitching, further enhancing the SUV's eco-friendly character. The interior exudes a sense of sophistication and balance, making every drive a pleasant and comfortable experience.
Efficient Performance and Sustainability
Under the hood, the SsangYong Korando e-Motion showcases its environmentally responsible powertrain. With a 56 kWh battery, the e-Motion boasts a respectable range of 290 kilometers, making it a practical choice for daily commutes and urban adventures. Its front-wheel-drive configuration ensures smooth handling and responsive maneuverability, while the 190 horsepower motor delivers a satisfying driving experience. The e-Motion's top speed of 156 km/h ensures both efficiency and performance on the road.
Conclusion: Redefining Electric SUVs
The SsangYong Korando e-Motion is more than just an electric SUV; it's a statement of sustainable sophistication. Its distinctive design, thoughtful details, and efficient performance exemplify SsangYong's commitment to innovation and eco-consciousness. The Korando e-Motion represents a bold step towards the future of electric mobility, promising both style and substance for drivers who embrace sustainability without compromising on style.
SsangYong Korando e-Motion: Electrifying Style for a Sustainable Drive.