TAZZARI ZERO CITY Specs and Price ⚡ Electric Car
Share TAZZARI ZERO CITY in Social Media:
price (NEW) from:
19890,00
$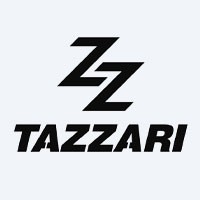 TAZZARI ZERO CITY description ⚡
Technical Specs, Price and Review on the new TAZZARI ZERO CITY.
TAZZARI ZERO CITY: The Sporty and Efficient Electric Quadricycle
The TAZZARI ZERO City is an electric quadricycle that exudes sportiness and efficiency, catering to urban environments with its compact design and eco-conscious performance. Proudly manufactured in Italy by Tazzari EV, this city car is designed to provide a safe and enjoyable driving experience, featuring advanced energy recovery technology and convenient recharge options. In this article, we will explore the captivating description and specifications of the TAZZARI ZERO City, uncovering its unique features and practical capabilities.
TAZZARI ZERO CITY Specs

: Built for City Driving
| | |
| --- | --- |
| manufactured in | Italy |
| new from ($) | 19890 |
| range (km) | 150 |
| max. speed | 90 |
| sales start | 2017 |
| power (h.p.) | 20 |
| battery (kWh) | 14 |
| car type | hatchback / 3 doors |
| drive type | RWD |
The TAZZARI ZERO City is classified as an L7e electric quadricycle, ensuring a focus on urban mobility and practicality. Its safety features include a load-bearing frame with a robust passenger compartment and a steel roll bar, providing enhanced protection for occupants. The vehicle's stability is further enhanced by large tires and an electropowered braking system equipped with four disc brakes. The availability of ABS (Anti-lock Braking System) contributes to an additional layer of safety.
Advanced Energy Recovery and Extraordinary Range
Equipped with cutting-edge energy recovery technology, the TAZZARI ZERO City achieves extraordinary ranges, making it a reliable choice for daily commutes and city driving. The vehicle's regenerative braking system harnesses energy during braking and deceleration, helping to extend its overall range. This feature aligns perfectly with the car's eco-conscious approach, enhancing its energy efficiency.
Effortless Recharge: Convenient and Time-Efficient
Recharging the TAZZARI ZERO City is as effortless as charging a smartphone. Owners can easily recharge the vehicle using a household power outlet. With rapid charging capabilities, the vehicle can reach up to 80% charge in less than three hours, depending on the battery size and selectable charging power. The flexibility of three charging speeds and four driving modes allows drivers to tailor their charging experience to their specific needs.
Performance and Design: A Versatile Hatchback
With a power output of 20 horsepower (h.p.) and a 14 kWh battery, the TAZZARI ZERO City delivers a range of 150 kilometers, making it suitable for urban travel and short trips. Its compact hatchback design and three-door layout offer versatility and ease of maneuverability, ideal for navigating city streets and tight spaces.
Conclusion
In conclusion, the TAZZARI ZERO City emerges as a sporty and efficient electric quadricycle designed for urban adventures. Its focus on safety, advanced energy recovery, and effortless recharge options position it as a reliable and eco-conscious city car.
Tazzari EV's commitment to innovation and practicality has resulted in a vehicle that seamlessly blends sustainability with sportiness, making the TAZZARI ZERO City an appealing option for urban drivers seeking a practical, stylish, and environmentally friendly mode of transportation.