Venucia D60 EV Specs and Price ⚡ Electric Car
Share Venucia D60 EV in Social Media:
price (NEW) from:
20120,00
$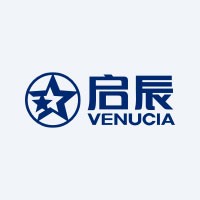 Venucia D60 EV description ⚡
Technical Specs, Price and Review on the new Venucia D60 EV.
Venucia D60 EV: Electrifying Efficiency and Style
Introducing the Venucia D60 EV, the electric version of the popular sedan that combines efficient performance with contemporary style. Manufactured in China, the Venucia D60 EV has been making waves since its sales debut in 2019, offering an impressive range and enticing price point for electric vehicle enthusiasts.
Venucia D60 EV Specs:

Efficient Electric Power
Under the hood, the Venucia D60 EV packs a punch with its 163 horsepower motor, providing ample power for urban and highway driving.
| | |
| --- | --- |
| manufactured in | China |
| new from ($) | 20120 |
| range (km) | 481 |
| max. speed | 140 |
| sales start | 2019 |
| power (h.p.) | 163 |
| battery (kWh) | 58 |
| car type | sedan |
| drive type | FWD |
The electric sedan is driven by a front-wheel-drive system, ensuring smooth and responsive handling on the road.
Impressive Range and Battery Capacity
Equipped with a high-capacity 58 kWh ternary lithium battery pack from the renowned Ningde era, the Venucia D60 EV boasts an impressive range of 481 kilometers on a single charge (based on the NEDC standard). This ample range allows drivers to enjoy extended journeys without worrying about frequent recharging.
Sleek Sedan Design
The Venucia D60 EV retains the sleek and stylish design of its gasoline-powered counterpart, featuring the family-style V-Galaxy front face design. As an all-electric model, the sedan proudly showcases a closed front grille design, emphasizing its eco-friendly and futuristic character. The distinctive arrow-style fog lamps and 16-inch "starburst" aluminum alloy wheels add a touch of sophistication to its appearance.
Comfortable and Spacious Interior
Step inside the Venucia D60 EV, and you'll find a comfortable and spacious interior, providing a delightful driving experience for both driver and passengers. With a length, width, and height of 4764/1803/1494mm and a wheelbase of 2701mm, the sedan offers ample room for occupants and their belongings.
Affordable and Accessible
The Venucia D60 EV is a cost-effective choice for eco-conscious drivers, with a new price starting at $20,120 before subsidies and $12,980 after subsidies, making it an attractive option in the electric vehicle market.
Conclusion: The Future of Efficient Driving
The Venucia D60 EV represents the future of efficient and eco-friendly driving, with its impressive range, stylish design, and affordable price point. As one of China's standout electric sedans, the Venucia D60 EV continues to make strides in the electric vehicle market, offering drivers a compelling choice for their daily commuting needs.
Venucia D60 EV: Embrace Efficient and Stylish Electric Driving.