XEV YOYO Specs and Price ⚡ Electric Car
Share XEV YOYO in Social Media:
price (NEW) from:
13500,00
$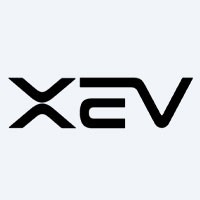 Technical Specs, Price and Review on the new XEV YOYO.
XEV YOYO: The Compact and Eco-Friendly Microcar
The XEV YOYO is a microcar designed to cater to the segment of compact and environmentally conscious vehicles. Manufactured in China, this tiny roadster measures a mere 2.53 meters in length and 1.5 meters in width, making it perfect for navigating congested urban streets. Notably, in Spain, the XEV YOYO fits into the L7e category, allowing individuals as young as 15 years old to drive it legally.
XEV YOYO Specifications:
| | |
| --- | --- |
| manufactured in | China |
| new from ($) | 13500 |
| range (km) | 150 |
| max. speed | 80 |
| sales start | 2021 |
| 0 to100 km/h | unknown |
| power (h.p.) | 20 |
| battery (kWh) | 10.3 |
| car type | roadster |
| drive type | FWD |
Performance and Power: The XEV YOYO is equipped with a modest yet efficient electric motor that provides 15 kW (20 horsepower) of power. Despite its small size and weight, this microcar can achieve a top speed of 80 km/h, making it suitable for city commuting and short trips.
Battery and Range: Powered by a 10.3-kilowatt-hour (kWh) battery, the XEV YOYO boasts a range of 150 kilometers on a single charge. This range is more than sufficient for daily city driving and can cover most local trips without the need for frequent recharging.
Charging Time: The microcar's battery can be fully charged in just 3 hours, ensuring convenient and efficient charging for the driver.
Car Type and Drive: The XEV YOYO is classified as a roadster, offering an open-top driving experience for its occupants. The car features front-wheel drive (FWD), providing sufficient traction for city driving.
Eco-Friendly Manufacturing: One of the standout features of the XEV YOYO is its eco-friendly manufacturing process. A significant portion of the car's components is 3D printed, reducing the environmental impact associated with traditional manufacturing methods. This approach aligns with the growing demand for sustainable and green transportation solutions.
Price and Availability: With a price starting at around $13,500, the XEV YOYO offers an affordable option for city dwellers seeking a compact and eco-conscious microcar. The vehicle was introduced in 2021, and it aims to find its niche among environmentally conscious consumers, especially in Europe.
In Conclusion: The XEV YOYO represents an innovative and eco-friendly solution in the microcar segment. With its compact size, efficient electric powertrain, and sustainable manufacturing practices, the YOYO is a practical and environmentally conscious option for urban mobility. It addresses the demand for small, efficient vehicles that contribute to a greener future.