Advanced EV AEV1 4 Specs and Price ⚡ Electric Golfcart
Share Advanced EV AEV1 4 in Social Media:
price (NEW) from:
11549,00
$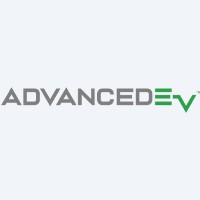 Advanced EV AEV1 4 description ⚡
Technical Specs, Price and Review on the new Advanced EV AEV1 4.
Diving deep into the heart of American engineering prowess, the Advanced EV AEV1 4 is an evolution beyond traditional golf carts, now morphing into a reliable and versatile electric vehicle. Manufactured in the United States, this unique mode of transport carries the innovation signature of Advanced EV, a brand synonymous with quality, convenience, and exceptional value.
Performance and Specifications
A perfect blend of performance and practicality, the AEV1 4 has impressive specs. With a maximum speed of 35 km/h and a range of 60 km, it's more than capable of meeting your daily transportation needs. Its operation is powered by a 7.2 kWh lead-acid battery, ensuring its efficiency and resilience.
| | |
| --- | --- |
| manufactured in | USA |
| range (km) | 60 |
| max. speed (km/h) | 35 |
| sales start | 2022 |
| battery (kWh) | 7.2 |
| passengers (qty) | 4 |
| battery type | lead-acid |
Notably, the battery capacity of the AEV1 4 is both robust and long-lasting, capable of supporting up to 4 passengers—a testament to its exceptional engineering and battery design. This eco-friendly vehicle began rolling out in 2022, setting new standards for electric transport.
Beyond the Golf Course: Advanced EV's Evolution
Advanced EV has broadened its horizons beyond the realm of golf carts, producing an array of vehicles that cater to various needs. The diverse lineup includes everything from cars that make neighborhood commutes a breeze to utility vehicles equipped for material transportation.
Factory Direct Prices & Exceptional Support
Advanced EV operates on the principle of delivering quality at factory-direct prices, making electric transportation accessible and affordable. With its manufacturing facility and offices strategically positioned in Rosenberg, TX, Advanced EV is fully equipped to provide exceptional customer service.
All Advanced EV products, including the AEV1 4, come with a factory warranty, ensuring customers can invest with confidence in the brand. The dedicated support staff at Advanced EV is always ready and willing to assist when needed, further establishing their commitment to customer satisfaction.
Choose Advanced EV AEV1 4: A Journey into the Future
Whether you're in the market for an electric car that adds a zip to your neighborhood rides or a flatbed utility vehicle to ease your material transportation needs, the Advanced EV AEV1 4 is the choice for you. With its quality build, superior performance, and affordability, it's more than an electric vehicle—it's a journey into the future.
Opt for the Advanced EV AEV1 4, and embrace the evolution of electric transport, embodying the principles of sustainability, efficiency, and unparalleled value.