AEHRA Manufacturing Company
Electric Cars Producers Category in the EV database
---
Share the AEHRA Company page in Social media: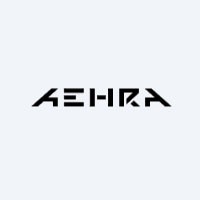 About AEHRA Company
⚡ Electric Cars Manufacturing Company.
AEHRA: Italy's Ambitious Luxury Electric Car Startup Takes Flight
Introduction: In a world where the automotive industry is undergoing a profound ecological transformation, some stories stand out for their uniqueness. The tale of AEHRA, an electric car startup, founded by a former oil trader turned physicist, Hazim Nada, and an adrenaline-loving parachutist from Modena, Sandro Andreotti, is one such remarkable story. Their shared passion for flying forms the common thread that weaves through their unconventional journey.
The Birth of AEHRA: A Unique Vision
AEHRA, represented by their website http://www.aehra.com, aspires to make its mark in the automotive world, starting from the bustling city of Milan, Italy. Their audacious goal? To craft a lineup of opulent battery-powered vehicles that will capture the hearts of consumers worldwide.
A Visionary Roadmap: Two Luxurious Models in Three Years
While the concept of creating luxury electric vehicles isn't groundbreaking, AEHRA distinguishes itself with its Italian roots and a grandiose plan. They aim to produce two distinctive models – an SUV and a sedan – within a tight three-year timeframe. These vehicles are set to make their debut in the autumn of 2022, with customer deliveries commencing as early as 2025.
The Blueprint Unveiled
While AEHRA's cars are yet to grace the roads and their factory remains a blueprint, co-founders Hazim Nada and Sandro Andreotti have revealed that the project's conception spanned two years. It involved a diverse international team of experts pooling their expertise at the highest echelons of automotive innovation.
The project boasts a meticulously defined technical plan, a certified engineering pre-feasibility study, and a comprehensive business strategy, all to be presented to prospective investors, akin to the approach of American startups. Notably, this initial phase was self-funded, demonstrating their unwavering commitment.
An Asset-Light Strategy: A Digital Approach in the Automotive World
AEHRA is set to adopt an asset-light business model, focusing on processes rather than ownership of production facilities. This strategy, reminiscent of successful digital startups, seeks to leverage the best technologies available within the automotive supply chain. Negotiations with key suppliers have already begun, promising a strong foundation for their venture.
Technical Marvels: Beyond the Horizon
Though no official images are available, AEHRA has teased us with tantalizing promises. Expect over 800 kilometers of autonomy, unprecedented performance, class-leading space, and comfort, all enriched by transformative technology capable of accommodating four NBA players with ease.
The most enticing revelation lies in the prospect of a carbon fiber monocoque, a technological feat that would set AEHRA apart in the realm of non-supersport luxury cars.
Uncharted Territories: Reimagining Electric Architecture
At the heart of AEHRA's vision lies the belief that electric architecture's full potential remains untapped. This conviction, held by AEHRA's founders, who are considered outsiders in the automotive realm, is poised to redefine passenger compartments and aerodynamics.
AEHRA's vehicles promise groundbreaking on-board solutions, maximizing space utilization and passenger entertainment. In the realm of aerodynamics, they may introduce innovative designs, differentiating themselves from the trend of concept cars with "natural" shapes. The co-founders' passion for flying, evident in their establishment of Europe's largest vertical wind tunnel, Aero Gravity, adds to this intrigue. Notably, the head of Design, Filippo Perini, formerly the director of the Lamborghini Style Center, shares their fervor for aeronautics.
Taking Flight: The AEHRA Dream
The very name, AEHRA, evokes images of a soaring female aircraft, and it carries a hint of wordplay that suggests boundless possibilities. As we eagerly await more details, we can only hope that AEHRA's ambition will carry it to new heights, from Italy to the rest of the world. This electric car startup, born from an unusual alliance of passion and expertise, may very well redefine the future of luxury electric vehicles.
In a world where innovation takes flight, AEHRA is a name to watch, and its journey promises to be as exciting as the destinations it aims to reach.
View all Products Produced by "AEHRA"
(where we publish the EV description and EV specs for each model)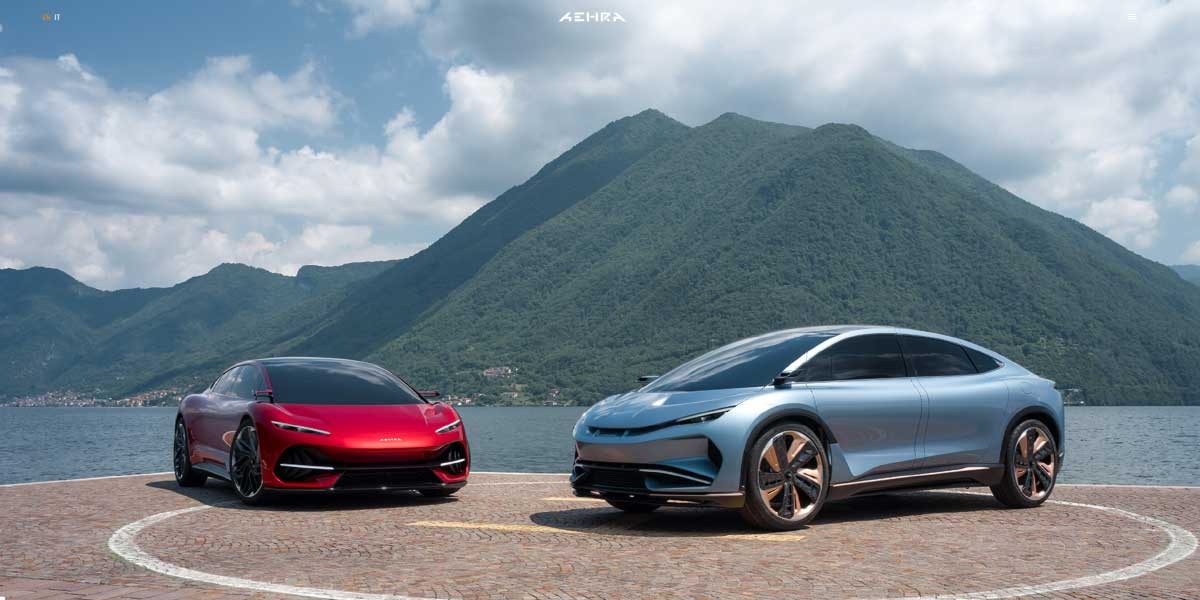 ---
---
New Manufacturing Companies in the MOTORWATT EV Database:
More EV Producers in the Database: