Alke Manufacturing Company
Electric Trucks Producers Category in the EV database
---
Share the Alke Company page in Social media: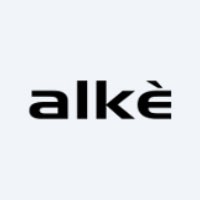 About Alke Company
⚡ Electric Trucks Manufacturing Company.
Alke: Leading the Way in Electric Trucks Manufacturing
Alke is a renowned electric trucks manufacturing company based in the North of Italy. With over 25 years of experience and a strong presence in the international market, Alke manufactures type-approved electric road vehicles designed for transport, logistics, and various multi-functional or special operations. Alke vehicles are known for their exceptional quality, performance, and reliability, positioning the company at the top end of the market.
A Global Presence
Alke has gained a global reputation for its electric trucks, which are sold in over 40 countries across all continents. With a strong focus on quality and customer satisfaction, Alke has built a clientele that includes industry giants, prestigious organizations, and exclusive locations. The company takes pride in delighting its customers with innovative and reliable electric trucks that meet their diverse operational needs.
State-of-the-Art Production Facilities
Alke's production plant spans an impressive area of 11,000 square meters and is designed to produce up to 2,000 vehicles annually. The plant is equipped with two levels of manufacturing facilities and features a dedicated test drive circuit. This state-of-the-art infrastructure ensures that every Alke vehicle is meticulously crafted and undergoes rigorous testing to meet the highest standards of quality and performance.
Commitment to Quality, Environment, and Safety
Alke maintains an integrated management system that adheres to internationally recognized standards. The company is proud to be ISO 9001 certified for quality, ISO 14001 certified for environmental management, and OHSAS 18001 certified for safety. These certifications underscore Alke's commitment to delivering electric trucks that not only excel in performance but also prioritize environmental sustainability and safety.
Discover Alke's Electric Truck Range
Visit Alke's website to explore the wide range of electric trucks produced by the company. From versatile transport vehicles to specialized units for specific operations, Alke offers a diverse selection of electric trucks tailored to meet various industry requirements. Experience the power, efficiency, and reliability of Alke's electric trucks and discover why they are trusted by customers around the world.
Alke: Driving Innovation in Electric Trucks
Alke is at the forefront of the electric trucks manufacturing industry, driving innovation and setting new standards in quality and performance. With their extensive experience, global presence, and commitment to customer satisfaction, Alke continues to shape the future of electric transportation. Embrace the power of Alke electric trucks and revolutionize your operations with sustainable and efficient solutions.
In conclusion, Alke is a leading electric trucks manufacturing company based in Italy, renowned for its exceptional quality and performance. With a global presence and a diverse range of electric trucks, Alke caters to the diverse needs of customers across various industries. Explore Alke's lineup of electric trucks and experience the innovation, reliability, and sustainability they bring to the table.
View all Products Produced by "Alke"
(where we publish the EV description and EV specs for each model)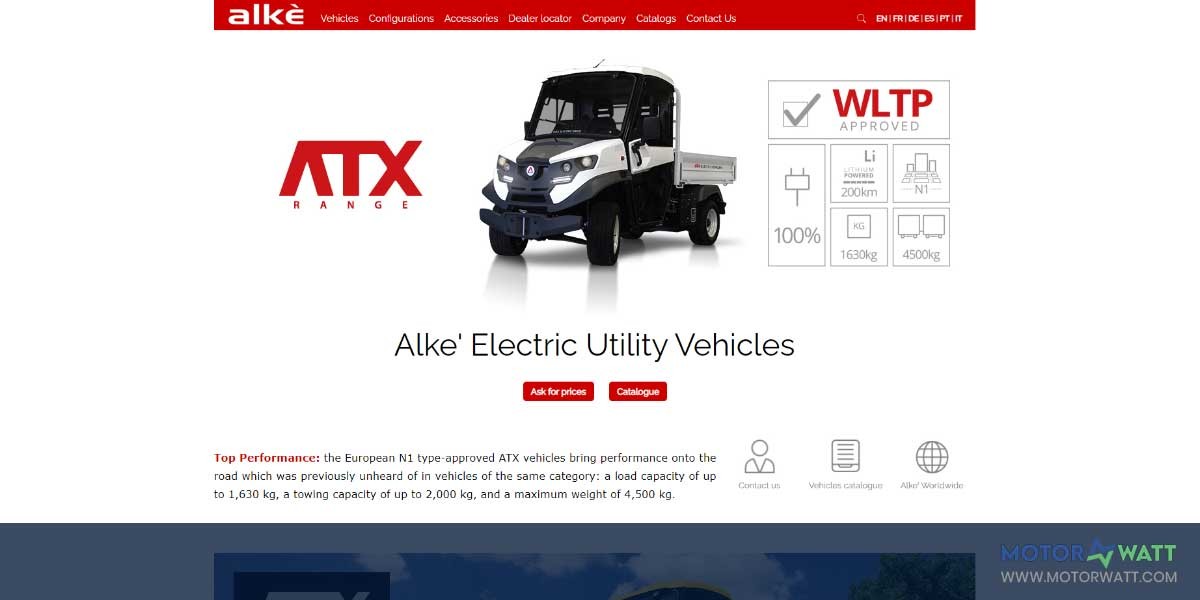 ---
---
New Manufacturing Companies in the MOTORWATT EV Database:
More EV Producers in the Database: