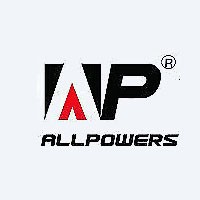 ALLPOWERS Manufacturing Company
EV Charging Stations Producers Category in the EV database.
---
About ALLPOWERS Company
⚡ EV Charging Stations Manufacturing Company.
Empowering Your World with ALLPOWERS: A Pinnacle of Portable Solar Solutions
In a world increasingly leaning towards sustainable energy sources, ALLPOWERS has risen to become a paramount figure in the domain of portable solar energy technologies. Since its inception in 2010, the company has ceaselessly dedicated itself to pioneering research and development, propelling innovations in portable solar energy products.
ALLPOWERS: Bridging the Gap in Solar Energy Accessibility
ALLPOWERS emanates as a nexus where innovation in solar energy technology and commitment to quality converge, providing a robust array of portable solar energy products, from pocket-sized solar panel phone chargers to comprehensive solar energy storage systems. Every product from the firm's spectrum is a testament to its rigorous research and development in harnessing solar energy in various formats.
A Panorama of Product Diversity
The company doesn't just stop at providing power solutions; it ensures a wide output range, spanning from 200W to 4000W, catered to diverse applications and user bases. ALLPOWERS stretches beyond individual product specifications, proffering power supply solutions that are meticulously tailored to customer needs, derived from their expansive product suite.
Triumph of Technology and Design
ALLPOWERS is not merely a manufacturing entity but a wellspring of technological advancements in the field of portable power supplies, holding an impressive portfolio of over 50 patents in photovoltaic and power storage systems. Its unwavering commitment to delivering stable, high-performance products, coupled with aesthetically pleasing designs, has garnered the affection and trust of over 100 million users across 35 nations.
A Commitment to International Quality Standards
Adhering strictly to ISO9001 and implementing a robust quality management system, ALLPOWERS ensures that every product meets and exceeds international standards. Their offerings have achieved certifications from recognized bodies like CNAS (China), FCC and UL (United States), CE and RoHS (European Union), and PSE (Japan), affirming their global competence in quality assurance.
Comprehensive Power Solutions for a Sustainable Future
Navigating through the nuanced requirements of varied sectors - offices, commercial facilities, factories, and residential spaces - ALLPOWERS extends far beyond being a product provider. It emerges as a solution-provider, realizing safe, optimal, and secure energy solutions that are meticulously aligned with the diverse energy needs permeating through various facets of urban development.
An Unyielding Mission to Provide Clean Energy
The mission of ALLPOWERS transgresses the boundaries of mere product provision. The firm envisions itself as a key enabler in addressing global energy shortages, striving assiduously to offer clean energy solutions that synergize with the multifarious needs of a rapidly urbanizing world.
The ALLPOWERS Impact
A decade into revolutionizing the solar energy sector, ALLPOWERS has sculpted a niche for itself, amalgamating technological prowess with an unyielding commitment to sustainability. It isn't just a company; it's a movement towards a future where clean, portable power isn't just accessible but is also a seamless aspect of our daily lives.
In each product, in every solution, ALLPOWERS brings to light a future where energy is not just sustainable but is also omnipresent, empowering users across the globe with the assurance of quality, reliability, and sustainability.
View all Products Produced by "ALLPOWERS"
(where we publish the EV description and EV specs for each model)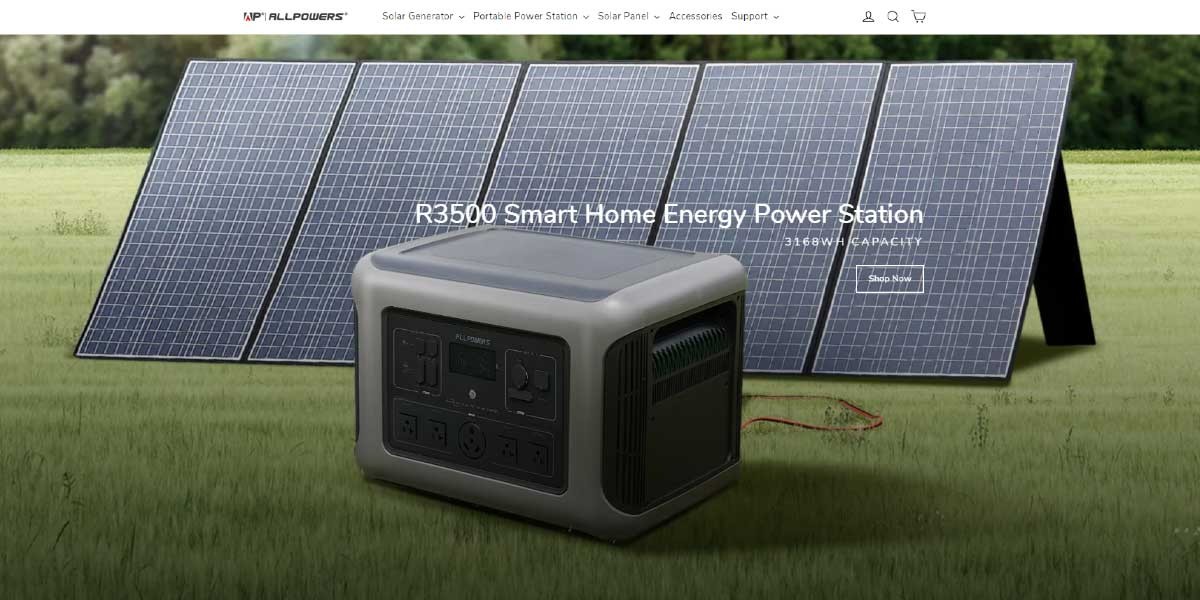 ---
Share the ALLPOWERS Company page in Social media:
Producer Categories
Choose Manufacturer
New Manufacturing Companies in the MOTORWATT EV Database:
More EV Producers in the Database: