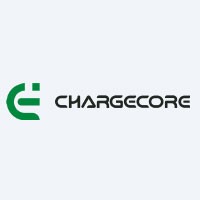 Chargecore Manufacturing Company
EV Charging Stations Producers Category in the EV database.
---
About Chargecore Company
⚡ EV Charging Stations Manufacturing Company.
Chargecore: Empowering Electric Vehicles with Cutting-Edge Charging Stations
Nanjing PowerCore Technology Co., Ltd., the producer of Chargecore EV Charging stations, is a leading high-tech company specializing in charging technology and services for electric vehicles (EVs). Committed to delivering stable and reliable products and solutions, Chargecore has established itself as a trusted name in the industry. Since 2015, the company has developed a comprehensive range of charging solutions and holds several patented technologies. Chargecore's core products have undergone rigorous certification processes with TUV Rheinland and TUV SUD, ensuring their quality and compliance with international standards.
Stable and Reliable Charging Solutions
Chargecore is dedicated to providing customers with stable and reliable charging solutions for electric vehicles. With a focus on cutting-edge technology and innovation, Chargecore's charging stations offer efficient and secure charging experiences for EV owners. Whether it's for residential, commercial, or public charging applications, Chargecore's products are designed to meet the diverse needs of the electric vehicle ecosystem.
Comprehensive Overseas Charging Agreement
Recognizing the global nature of the electric vehicle industry, Chargecore has developed a full-standard overseas charging agreement. This commitment ensures compatibility and interoperability between Chargecore's charging stations and EVs from various manufacturers, facilitating seamless charging experiences across different regions. By establishing international charging standards, Chargecore aims to promote the widespread adoption of electric vehicles worldwide.
Patented Technologies and Certifications
Chargecore takes pride in its innovative approach to charging technology, holding several patented technologies that set its products apart. These technologies contribute to the safety, efficiency, and performance of Chargecore's charging stations. Additionally, Chargecore's core products have undergone certification processes with renowned institutions such as TUV Rheinland and TUV SUD, further validating their quality and reliability.
Product Range
Chargecore offers a comprehensive range of charging stations to cater to various charging requirements. Let's explore some of the notable products produced by Chargecore:
Chargecore Home Charger: Designed for residential use, the Chargecore Home Charger provides convenient and efficient charging for EV owners. With its compact design and user-friendly features, this charger is an ideal solution for personal charging needs.

Chargecore Commercial Charger: The Chargecore Commercial Charger is designed for commercial and public charging applications. With robust construction, advanced functionalities, and scalability options, this charger meets the demands of high-traffic charging locations, such as parking lots, shopping centers, and public spaces.
Conclusion
Chargecore, the leading EV charging stations manufacturing company, is dedicated to providing stable, reliable, and innovative charging solutions for electric vehicles. With a focus on cutting-edge technology, patented innovations, and adherence to international standards, Chargecore ensures the quality and performance of its charging stations. Embrace the future of electric mobility with Chargecore's comprehensive range of charging solutions, contributing to a sustainable and efficient transportation ecosystem.
View all Products Produced by "Chargecore"
(where we publish the EV description and EV specs for each model)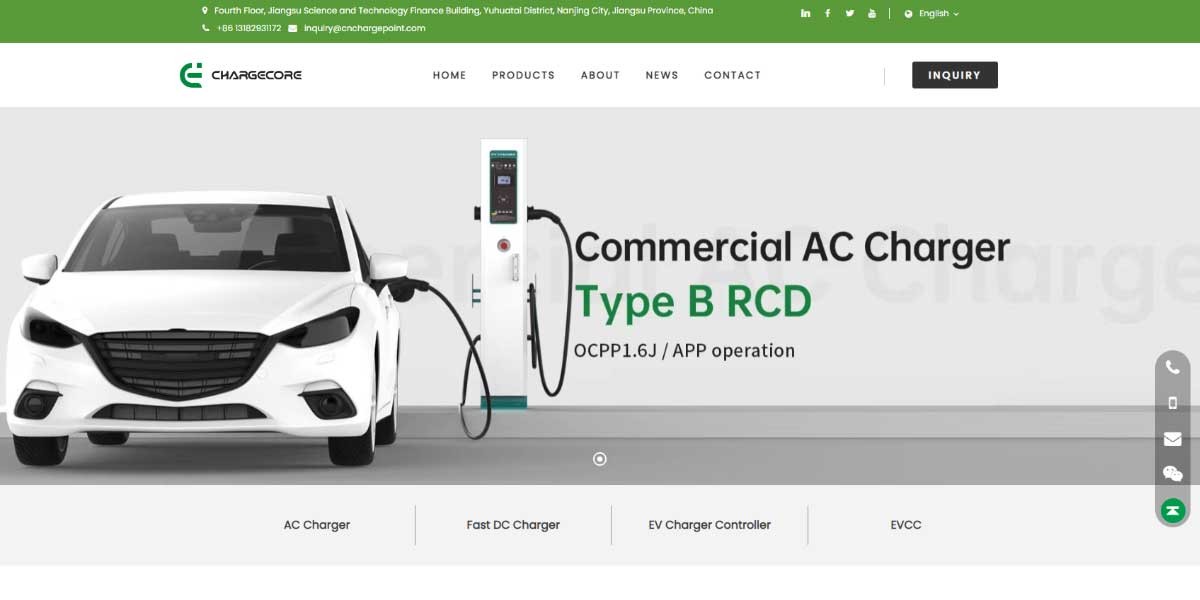 ---
Share the Chargecore Company page in Social media:
Producer Categories
Choose Manufacturer
New Manufacturing Companies in the MOTORWATT EV Database:
More EV Producers in the Database: