Chariot Motors Manufacturing Company
Electric Buses Producers Category in the EV database
---
Share the Chariot Motors Company page in Social media: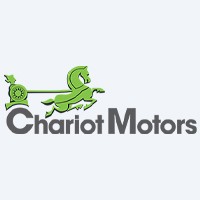 About Chariot Motors Company
⚡ Electric Buses Manufacturing Company.
Chariot Motors represents the vanguard of electric bus production, a paradigm shift in public transportation and urban mobility. Their emblem, the chariot, embodies more than just a name—it's an icon of historical victory, freedom, success, and groundbreaking change. Established in 2009, the company signifies a new dawn in the realm of sustainable transport.
Electric Buses: Chariot Motors' Commitment to a Greener Tomorrow
Chariot Motors' electric buses stand at the forefront of environmentally friendly transport, fostering a greener future for both us and our planet. These zero-emission vehicles exemplify the company's commitment to innovation and sustainability. Each bus produced by Chariot Motors presents a promising step towards an emissions-free tomorrow, daily reducing the release of harmful environmental pollutants.
Chariot Motors' Groundbreaking Electric Bus Technologies
Chariot Motors leads the pack in cutting-edge technology, developing breakthrough UltraCapacitor electric buses. In addition, the company offers Battery electric buses and Other UC applications, ensuring a diverse array of eco-friendly transport solutions. Chariot's buses aren't just sustainable; they're also a testament to the company's dedication to quality, comfort, and high energy efficiency.
Why Choose Chariot Motors' Electric Buses?
These buses are more than just a mode of transport; they represent a revolution in urban mobility. Highly esteemed by city transport operators, experts, and passengers alike, they offer a combination of comfort and high energy efficiency. Furthermore, by opting for these electric buses, clients affirm their commitment to greener, cleaner, and more sustainable travel. Chariot Motors grants them the freedom of the road, without the accompanying environmental guilt.
Explore the Electric Fleet by Chariot Motors
Take a closer look at the entire range of electric vehicles manufactured by Chariot Motors. Each is a symbol of our sustainable future, promising an efficient, comfortable, and green journey for all. Experience firsthand the revolution Chariot Motors is championing in the realm of public transportation and urban mobility.
View all Products Produced by "Chariot Motors"
(where we publish the EV description and EV specs for each model)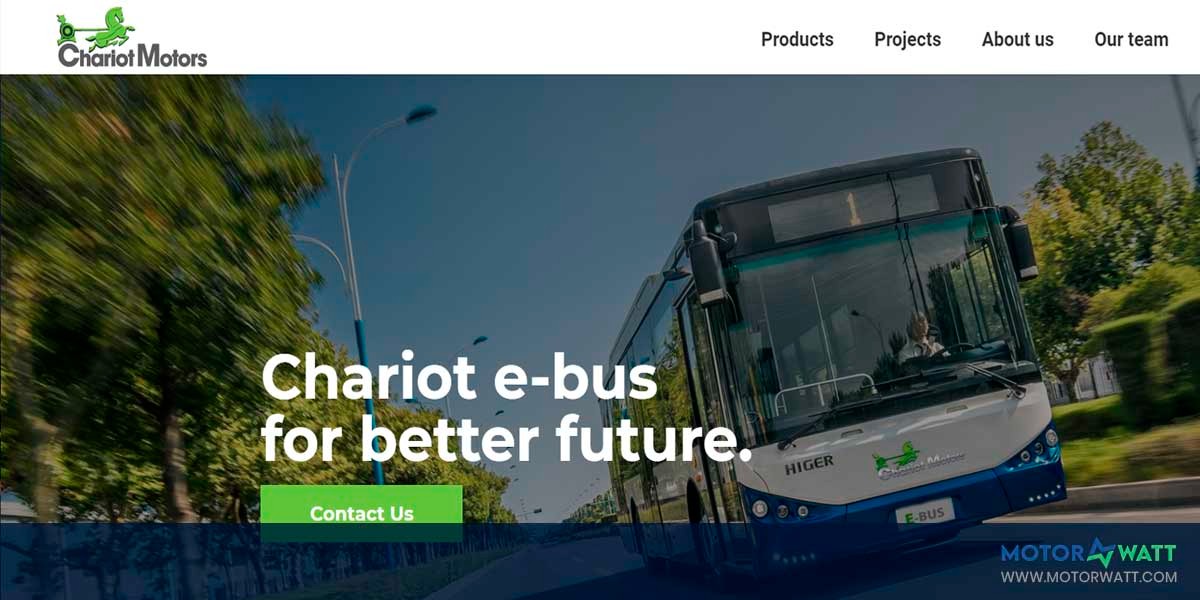 ---
---
New Manufacturing Companies in the MOTORWATT EV Database:
More EV Producers in the Database: