CHTC Manufacturing Company
Electric Trucks Producers Category in the EV database
---
Share the CHTC Company page in Social media: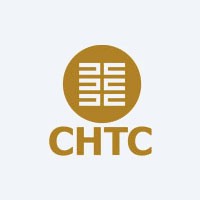 About CHTC Company
⚡ Electric Trucks Manufacturing Company.
In the realm of electric truck manufacturing, CHTC (Henan CHTC Vehicle Co., Ltd.) stands out as a pioneering company. With a strong commitment to excellence, CHTC has successfully established itself as a leading provider of pre-sale, mid-sale, and after-sale services. By leveraging our professional team and robust technical support, we ensure the utmost satisfaction of our customers. Our dedication to superior quality has earned us a global reputation, with our products being widely exported to numerous countries, including Australia, Germany, Saudi Arabia, Mongolia, Pakistan, Bangladesh, Vietnam, and Myanmar.
Offices in Strategic Locations
To enhance our ability to serve customers effectively, CHTC has established offices in Pakistan, Myanmar, and other countries. These offices serve as hubs for providing comprehensive services, enabling us to cater to the unique requirements and preferences of customers from diverse regions. We strive to be a customer-centric organization, and our strategically placed offices reflect our commitment to delivering all-round support to our valued clientele.
State-of-the-Art Production Base
CHTC boasts a state-of-the-art production base, which was established in 1998 with a registered capital of 180 million yuan. Recognized as a national designated manufacturer for special-purpose vehicles, our factory is located in the Economic and Technical Development Zone of Zhengzhou City, Henan Province, China. Encompassing an expansive area of 400,000 square meters, our production base utilizes an automated high-level assembly line to facilitate professional and scale-up production processes.
Unparalleled Production Capacity
Our advanced manufacturing facilities enable us to achieve an impressive annual production capacity of 10,000 units. By incorporating cutting-edge technologies and adhering to rigorous quality control measures, we ensure that each electric truck manufactured by CHTC meets the highest industry standards. This dedication to excellence allows us to consistently deliver top-notch products to our customers worldwide.
Explore CHTC's Product Range
At CHTC, we take pride in offering a diverse range of products to meet the unique needs of our customers. Our extensive product lineup encompasses various categories, including:
Electric Cargo Trucks: Designed for efficient transportation of goods, our electric cargo trucks combine eco-friendly features with robust performance, ensuring reliable and sustainable logistics operations.

Electric Dump Trucks: Ideal for heavy-duty applications, our electric dump trucks provide exceptional power and durability. These trucks offer a greener alternative to conventional diesel-powered counterparts without compromising on performance.

Electric Concrete Mixers: CHTC's electric concrete mixers deliver superior mixing capabilities while minimizing environmental impact. These innovative machines enable efficient concrete production, contributing to sustainable construction practices.

Electric Special Purpose Vehicles: Our electric special purpose vehicles are tailored to cater to specific industry requirements. From electric sanitation trucks to electric refrigerated vans, we offer customizable solutions that align with diverse operational needs.

Electric Buses: CHTC's electric buses are at the forefront of the transportation revolution, offering clean, quiet, and energy-efficient mobility solutions. These vehicles prioritize passenger comfort and safety while reducing carbon emissions.
Conclusion
CHTC (Henan CHTC Vehicle Co., Ltd.) is a prominent electric truck manufacturing company that excels in providing high-quality services and products. With a customer-centric approach and a strong commitment to excellence, CHTC has established a global presence, exporting its products to various countries worldwide. Our state-of-the-art production base, coupled with our unparalleled production capacity, ensures that we meet the demands of our customers with utmost efficiency. Explore CHTC's diverse range of electric trucks and vehicles to experience the future of sustainable transportation.
View all Products Produced by "CHTC"
(where we publish the EV description and EV specs for each model)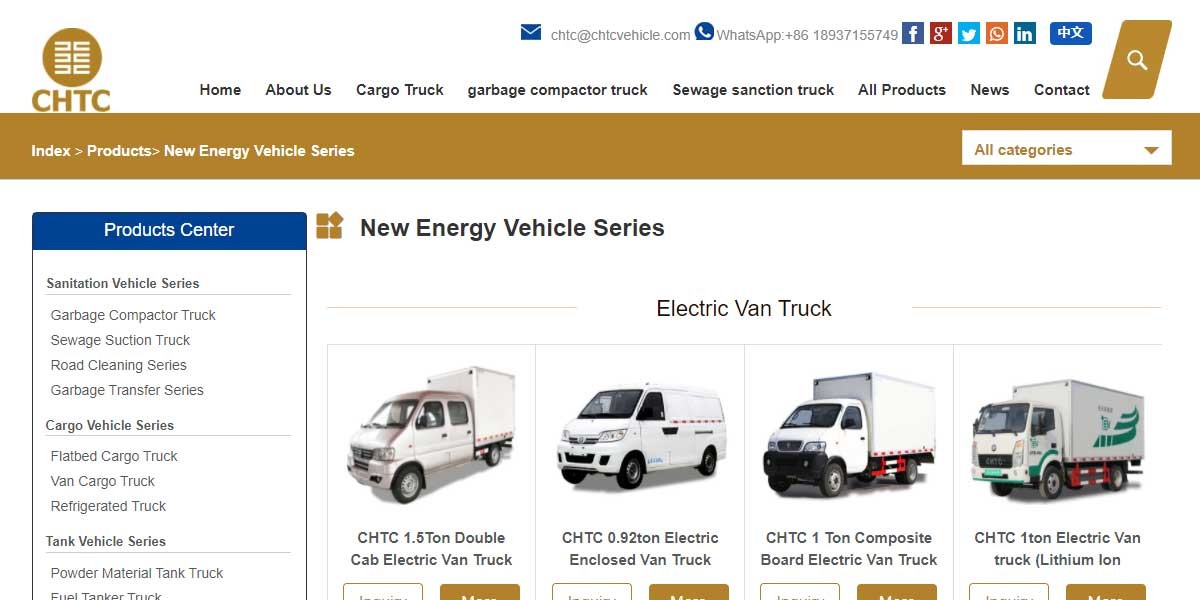 ---
---
New Manufacturing Companies in the MOTORWATT EV Database:
More EV Producers in the Database: