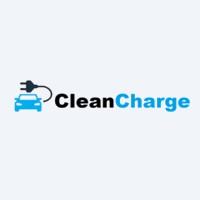 Cleancharge Manufacturing Company
About Cleancharge Company
⚡ EV Charging Stations Manufacturing Company.
Cleancharge is an EV charging stations manufacturing company committed to making the charging process for electric cars simple and accessible. Whether you prefer charging at home or using public charging stations throughout Denmark, Cleancharge provides innovative solutions to meet your needs. We understand that each electric vehicle has unique charging requirements, and we offer a range of charging outlets compatible with different models. Let's explore the options available for electric vehicle owners to charge their cars efficiently.
Home Charging Solutions
Charging your electric car at home is convenient and practical for most EV owners. Cleancharge offers a variety of home charging solutions designed to make charging effortless and efficient. Whether you own or rent your residence, we have options to accommodate your specific requirements. Our home charging solutions provide the flexibility to charge at your convenience, ensuring your electric vehicle is ready to go whenever you need it.
Public Charging Stations
In addition to home charging, Cleancharge recognizes the importance of a reliable public charging infrastructure. We work to establish and maintain a network of public charging stations throughout Denmark, providing convenient access to charging for electric vehicle owners on the go. Our public charging stations are strategically located in key areas, including urban centers, commercial hubs, and transportation corridors. With Cleancharge, you can confidently charge your electric vehicle wherever you travel within Denmark.
Tailored Solutions for Every EV Owner
Cleancharge understands that each electric vehicle model has its own charging requirements. We offer a wide range of charging outlets to ensure compatibility with various electric vehicle models available in the market. Our team of experts can guide you in selecting the right charging outlet for your specific electric vehicle, ensuring a seamless charging experience and optimal performance.
Simplifying the Charging Process
Cleancharge's mission is to simplify the electric vehicle charging process. We provide user-friendly solutions and comprehensive support to make charging your electric car hassle-free. Our charging outlets are designed with ease of use in mind, allowing you to connect and charge your vehicle effortlessly. We strive to make electric vehicle ownership accessible and convenient for everyone, contributing to a cleaner and more sustainable future.
Product Portfolio
Cleancharge offers a diverse range of products to meet the charging needs of electric vehicle owners. Our product lineup includes:
Home Charging Stations: Cleancharge provides reliable and efficient home charging stations that allow you to charge your electric vehicle conveniently at your residence.

Public Charging Stations: We deploy and maintain a network of public charging stations strategically located throughout Denmark, ensuring easy access to charging options while you're out and about.
Conclusion
Cleancharge is dedicated to simplifying the charging process for electric vehicle owners in Denmark. Whether you prefer charging at home or utilizing public charging stations, Cleancharge offers innovative solutions tailored to your needs. We understand the unique requirements of different electric vehicle models and provide compatible charging outlets. With our commitment to accessibility and convenience, Cleancharge strives to make electric vehicle charging hassle-free, contributing to a greener and more sustainable future. Embrace the ease and efficiency of Cleancharge's charging solutions, and enjoy the journey towards cleaner transportation.
View all Products Produced by "Cleancharge"
(where we publish the EV description and EV specs for each model)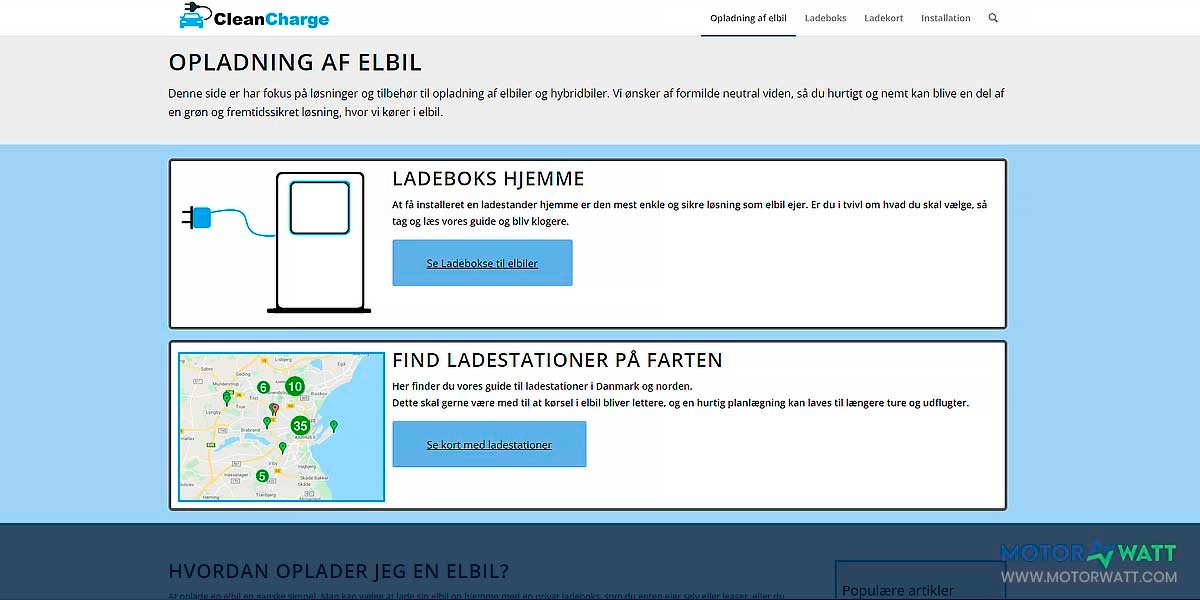 ---