Cupra Manufacturing Company
Electric Cars Producers Category in the EV database
---
Share the Cupra Company page in Social media: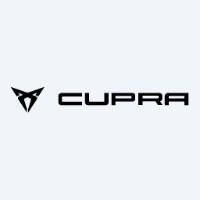 About Cupra Company
⚡ Electric Cars Manufacturing Company.
CUPRA is an electric car manufacturing company that blends the passion for sport with a commitment to innovation. With its dedication to pushing boundaries, CUPRA has extended its reach beyond the realm of automotive by partnering with its hometown football club for the next five seasons as the Official Automotive and Mobility Partner. This unique collaboration goes beyond a traditional partnership, driven by shared values and a rich history.
Sport and Innovation
CUPRA's DNA is deeply rooted in sport and innovation. The brand embraces the spirit of competition and strives to infuse it into every aspect of its vehicles. By merging cutting-edge technologies, performance-driven engineering, and dynamic design, CUPRA delivers an electrifying driving experience that ignites the senses.
A Historic Partnership
The partnership between CUPRA and its hometown football club is a significant moment in the brand's history. As the Official Automotive and Mobility Partner, CUPRA goes beyond conventional sponsorship to establish a meaningful connection with the football club and its fans. This collaboration is built on shared values, creating a platform for both entities to celebrate their passion for excellence.
Shared Values and Histories
CUPRA and the football club share common values and histories, making their partnership a natural fit. Both entities are driven by a relentless pursuit of greatness and a commitment to pushing boundaries. This alignment allows them to collaborate seamlessly and leverage their respective strengths to create memorable experiences for fans and enthusiasts alike.
Products by CUPRA
CUPRA offers a range of exceptional products that embody the brand's commitment to sport and innovation. Some notable products produced by CUPRA include:
CUPRA Formentor: The CUPRA Formentor is a dynamic and stylish electric SUV that combines performance, style, and cutting-edge technology. With its sporty design and exhilarating driving dynamics, the Formentor offers an electrifying experience on the road.

CUPRA Leon: The CUPRA Leon is a high-performance electric hatchback that exemplifies the brand's sporty DNA. With its powerful electric drivetrain, agile handling, and striking design, the Leon delivers an engaging and thrilling driving experience.
Driving the Future of Electric Mobility
CUPRA's dedication to sport and innovation extends beyond the football pitch. As an electric car manufacturer, CUPRA is committed to shaping the future of electric mobility by pushing boundaries and redefining what's possible. Through their relentless pursuit of excellence, CUPRA continues to drive the evolution of electric cars and inspire enthusiasts around the world.
Conclusion
CUPRA represents the fusion of sport and innovation, crafting electric vehicles that captivate hearts and minds. Through their historic partnership with the hometown football club, CUPRA showcases their commitment to shared values and a rich history. Explore CUPRA's lineup of exceptional products and experience the thrill of sport-inspired electric mobility.
View all Products Produced by "Cupra"
(where we publish the EV description and EV specs for each model)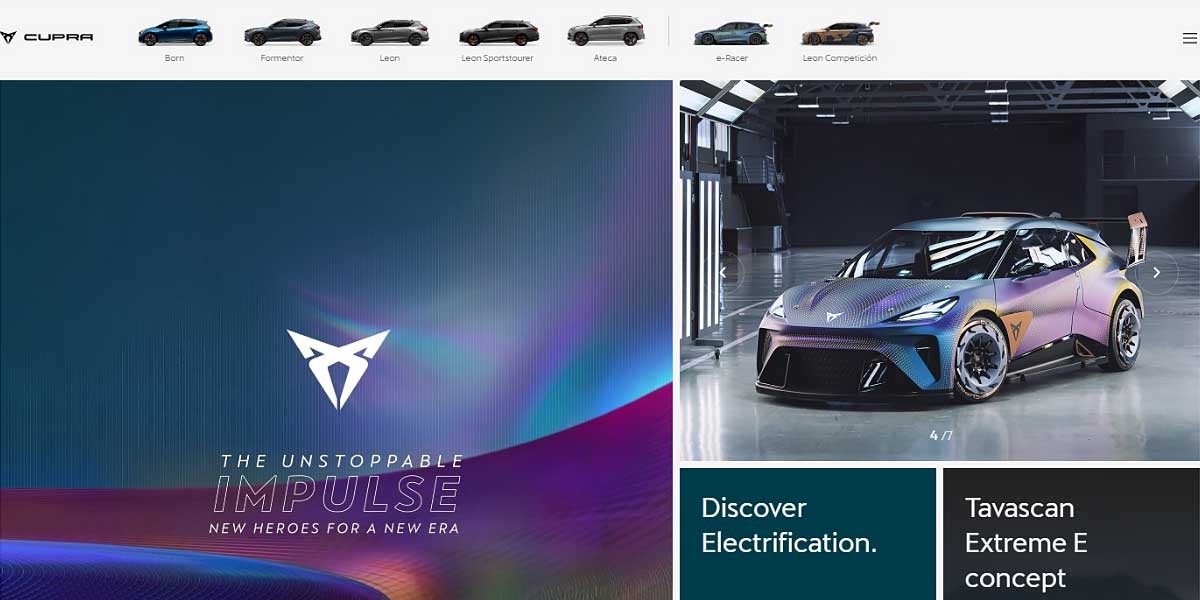 ---
---
New Manufacturing Companies in the MOTORWATT EV Database:
More EV Producers in the Database: