Ekoenergetyka Manufacturing Company
EV Charging Stations Producers Category in the EV database
---
Share the Ekoenergetyka Company page in Social media: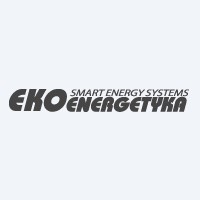 About Ekoenergetyka Company
⚡ EV Charging Stations Manufacturing Company.
Ekoenergetyka is a prominent manufacturer of Electric Vehicle (EV) charging stations, specializing in the creation, maintenance, and development of a professional service network to support the stability of electromobility infrastructure. With a focus on delivering a stable and reliable charging infrastructure, Ekoenergetyka is committed to providing customers with top-quality solutions for electric vehicles. The company has made significant contributions to electric public transport in over 150 cities worldwide, spanning from Brazil to Singapore. Ekoenergetyka designs and supplies charging stations for various types of electric vehicles, catering to different sizes, power requirements, and applications. As part of the Ecoenergy group of companies, Ekoenergetyka consists of two teams—the Service and Implementation Service, and the After-Sales Service. These teams work together to ensure the smooth operation of charging stations, build strong relationships with charging station operators, and provide exceptional service to customers.
Professional Service Network
Ekoenergetyka places a strong emphasis on establishing a professional service network to support the longevity and reliability of EV charging infrastructure. The company understands the importance of ensuring uninterrupted operation and maintenance of charging stations. By creating a robust service network, Ekoenergetyka ensures that charging station operators have the necessary support and expertise to keep their infrastructure functioning optimally.
Electric Public Transport Solutions
Ekoenergetyka is a trusted provider of electric public transport solutions in numerous cities around the world. Their expertise extends to designing and supplying charging stations that cater to the unique requirements of electric buses and other electric public transportation systems. With their solutions, Ekoenergetyka supports the electrification of public transport, reducing emissions and promoting sustainable mobility solutions in urban areas.
Comprehensive Charging Solutions
Ekoenergetyka offers a comprehensive range of charging solutions to meet the diverse needs of electric vehicle owners and charging infrastructure operators. Their products include:
1. High-Power Charging Stations
Ekoenergetyka's high-power charging stations are designed to deliver rapid charging capabilities for electric vehicles. These stations are engineered to handle high power levels, allowing for fast and efficient charging times. They are suitable for a wide range of applications, including commercial fleets, transportation hubs, and highway charging stations.
2. Depot Charging Systems
Depot charging systems by Ekoenergetyka are specifically designed for electric bus depots. These systems provide reliable and efficient charging solutions for electric buses during their downtime, ensuring that they are fully charged and ready for operation. Ekoenergetyka's depot charging systems contribute to the seamless integration of electric buses into public transportation networks.
3. Pantograph Charging Systems
Ekoenergetyka's pantograph charging systems offer a convenient and automated charging solution for electric buses and other electric vehicles. These systems utilize overhead pantographs to establish a quick and contactless charging connection. With their advanced technology, pantograph charging systems enable efficient charging and ensure smooth operations for electric public transportation.
Conclusion
Ekoenergetyka is a leading manufacturer of EV charging stations, dedicated to powering electric vehicle charging infrastructure worldwide. With their commitment to a professional service network, electric public transport solutions, and a comprehensive range of charging products, Ekoenergetyka plays a vital role in driving the adoption of electric vehicles and advancing sustainable mobility. As part of the Ecoenergy group, Ekoenergetyka brings expertise and innovation to the development and maintenance of charging stations, ensuring reliable and efficient charging solutions for electric vehicle owners and operators. Through their continued efforts, Ekoenergetyka contributes to the growth of electromobility and the transition towards a greener future of transportation.
View all Products Produced by "Ekoenergetyka"
(where we publish the EV description and EV specs for each model)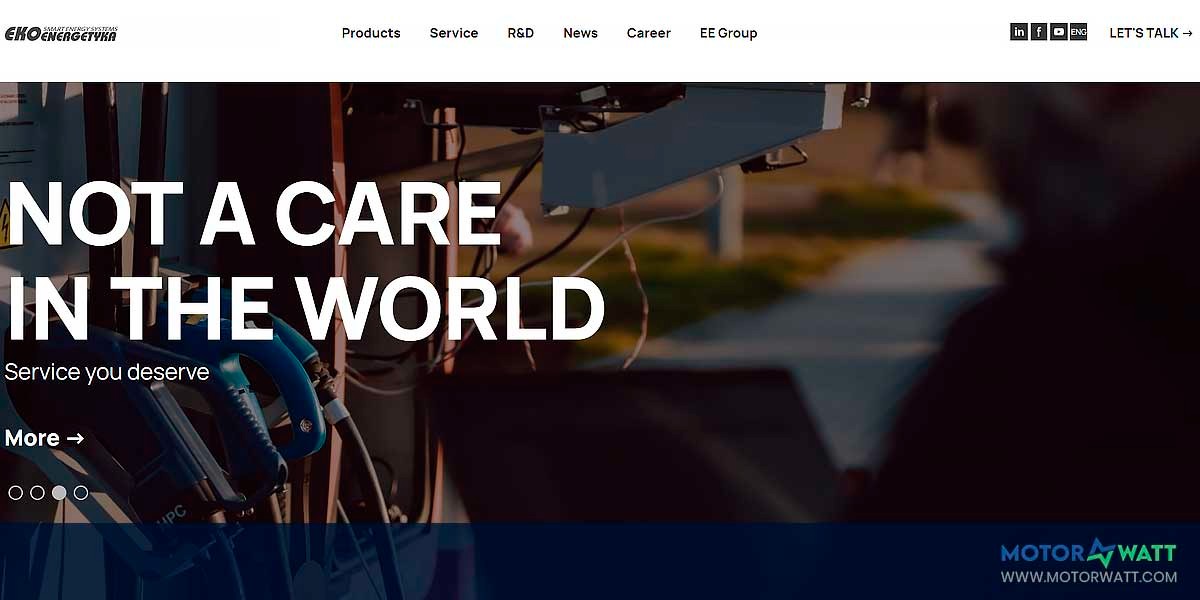 ---
---
New Manufacturing Companies in the MOTORWATT EV Database:
More EV Producers in the Database: