EO Charging Manufacturing Company
EV Charging Stations Producers Category in the EV database
---
Share the EO Charging Company page in Social media: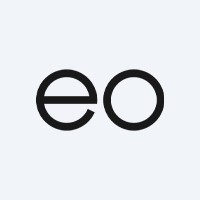 About EO Charging Company
⚡ EV Charging Stations Manufacturing Company.
EO Charging, short for "Electricity Online," is at the forefront of developing the smart energy technologies of the future. Our vision revolves around creating a new charging ecosystem that enables businesses and individuals to operate autonomously and embrace electric mobility. At EO Charging, we strongly believe that the transition to electric vehicles starts with fleets. Therefore, we are dedicated to providing charging solutions that transform the mindset of businesses and consumers alike. We go beyond hardware manufacturing and software development; we offer comprehensive solutions to accelerate the electrification of fleets, regardless of where you are on your electric vehicle journey. With EO Charging, you gain access to an EV charging ecosystem that positions us as the ideal plug-in charging partner for any business. Join us, harness the power of electricity, and become the driving force our planet needs. Together, we can create a sustainable future.
Accelerate Your Electric Fleet with EO Charging
EO Charging offers a wide range of products and solutions designed to meet the diverse needs of fleet operators and businesses. Our comprehensive product portfolio includes:
EO Fleet Smart Solutions: Our smart charging solutions are tailored to the unique requirements of fleet operators. With advanced features and intelligent software, we provide a seamless charging experience for electric fleets.

EO Home Chargers: Designed for residential use, our home chargers deliver convenient and efficient charging solutions for electric vehicle owners. With sleek designs and user-friendly interfaces, EO home chargers integrate seamlessly into any home environment.

EO Workplace Chargers: These chargers are specifically designed for businesses and workplaces, offering reliable and efficient charging infrastructure for employees and visitors. EO workplace chargers provide a seamless charging experience, enhancing the convenience of electric vehicle ownership.
Join the EV Charging Revolution with EO Charging
Electric vehicles are the future of transportation, and at EO Charging, we understand that this revolution will take time. However, we are committed to being at the forefront of this transformative journey. By choosing EO Charging as your partner, you are aligning yourself with an organization that is dedicated to making the future sustainable. With our innovative charging solutions, we enable businesses and individuals to embrace electric mobility and contribute to a greener and cleaner world.
Conclusion
EO Charging is a pioneering EV charging stations manufacturing company that is shaping the future of smart energy technologies. Our commitment to developing a comprehensive charging ecosystem sets us apart, as we go beyond hardware and software to provide holistic solutions for fleet operators and businesses. Whether you need smart charging solutions for your electric fleet, home chargers for residential use, or workplace chargers for your business, EO Charging has the perfect solution for your electric vehicle charging needs. Join us on this journey toward a sustainable future and be a part of the electric vehicle charging revolution.
View all Products Produced by "EO Charging"
(where we publish the EV description and EV specs for each model)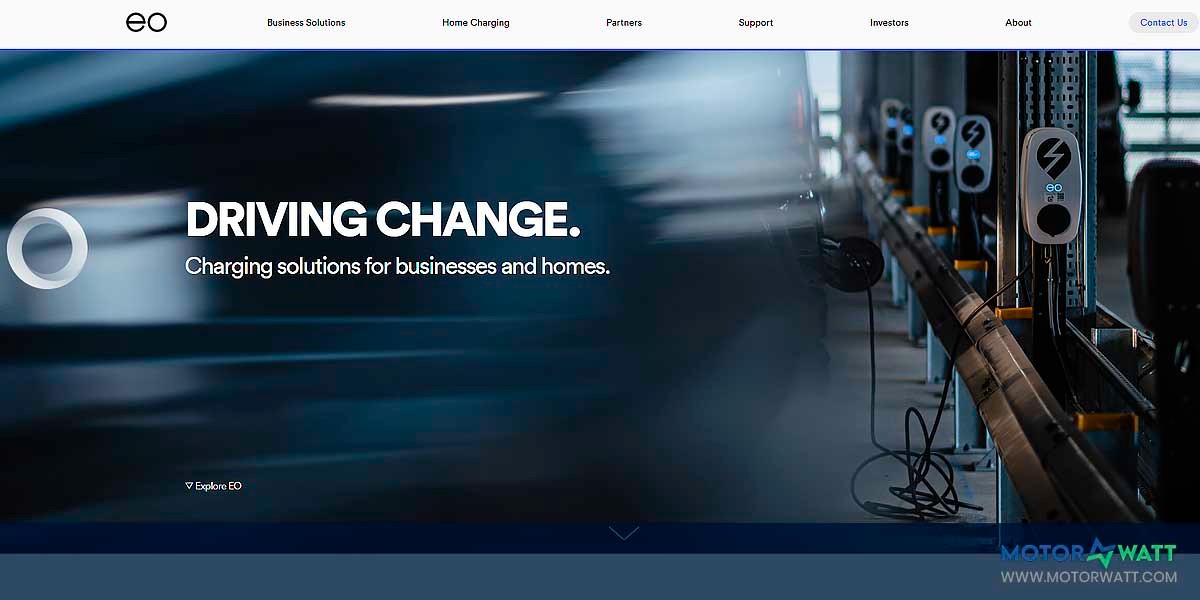 ---
---
New Manufacturing Companies in the MOTORWATT EV Database:
More EV Producers in the Database: