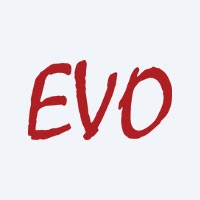 EVO Transporter Manufacturing Company
Electric Trucks Producers Category in the EV database.
---
About EVO Transporter Company
⚡ Electric Trucks Manufacturing Company.
EVO Transporter: Your Trusted Electric Trucks Specialist
EVO Transporter is a leading electric trucks manufacturing company based in Münster. With a wealth of experience in selling small commercial vehicles since 1986, EVO Transporter specializes in providing tailored solutions for commercial, industrial, municipal, and private needs. Their expertise, combined with their range of small vans and trucks, ensures that customers receive personalized advice and find the ideal vehicle to meet their requirements.
Versatility and Maneuverability
EVO Transporter vehicles are designed with versatility and maneuverability in mind. With their narrow design and small turning circle, these vans can easily navigate footpaths, cycle paths, and parks with narrow paths. This level of agility allows for seamless transportation in urban environments, ensuring efficient and hassle-free deliveries.
Robust Look and Elevated Driving Position
The robust look of EVO Transporter vans not only adds to their visual appeal but also enhances functionality. The elevated driving position provides a panoramic view, allowing drivers to have better visibility and control of their surroundings. Additionally, the spacious interior offers a comfortable and productive workspace, ensuring a pleasant and efficient driving experience.
Comfort and Safety at the Forefront
EVO Transporter understands the importance of comfort and safety in commercial vehicles. All their vans are equipped with a wealth of comfort and safety features, providing drivers and passengers with peace of mind during their journeys. From ergonomic seating to advanced safety systems, EVO Transporter prioritizes the well-being and security of their customers.
Explore the EVO Transporter Range
Visit EVO Transporter's specialist dealership to explore their range of electric trucks and vans. With their extensive selection, you can find the perfect vehicle that suits your specific needs. Whether you require a small van for local deliveries or a compact truck for industrial applications, EVO Transporter has the ideal solution to enhance your business operations.
EVO Transporter: Your Partner in Electric Trucks
EVO Transporter is your trusted partner when it comes to electric trucks. With their expertise and commitment to customer satisfaction, they provide exceptional vehicles designed to meet the demands of modern transportation needs. Experience the versatility, reliability, and eco-friendliness of EVO Transporter's electric trucks and elevate your business to new heights.
In conclusion, EVO Transporter is a renowned electric trucks manufacturing company specializing in small vans and trucks. With their focus on versatility, maneuverability, comfort, and safety, EVO Transporter offers tailored solutions for commercial, industrial, municipal, and private needs. Visit their specialist dealership to explore their range and discover the perfect electric truck for your requirements.
View all Products Produced by "EVO Transporter"
(where we publish the EV description and EV specs for each model)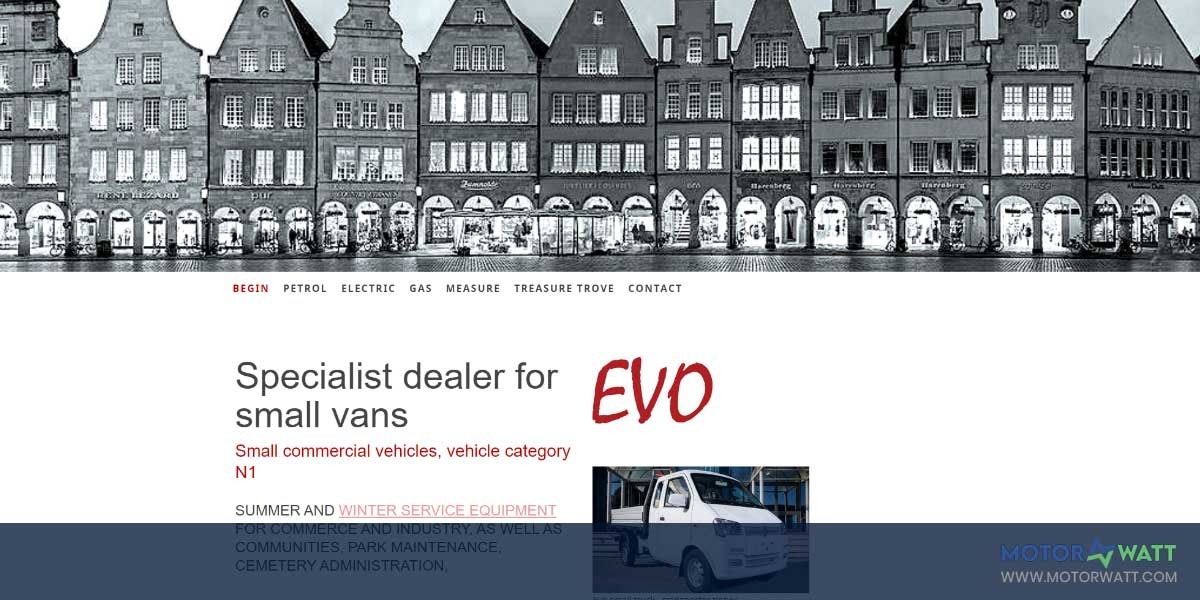 ---
Share the EVO Transporter Company page in Social media:
Producer Categories
Choose Manufacturer
New Manufacturing Companies in the MOTORWATT EV Database:
More EV Producers in the Database: