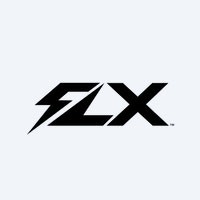 FLX Bike Manufacturing Company
About FLX Bike Company
⚡ Electric Bicycles & Scooters Manufacturing Company.
Welcome to FLX Bike, the leading manufacturer of electric bicycles and scooters. Based in the sunny city of San Diego, California, FLX (pronounced "eff-ell-ex") is redefining the eBike industry with its bold and stylish designs. Our commitment to superior performance and unparalleled style sets us apart from other eBike brands on the market. In this article, we will delve into FLX Bike's remarkable journey, its groundbreaking crowdfunding success, and the exceptional line of electric bikes that we offer.
The Rise of FLX Bike
In 2020, during a worldwide pandemic, FLX Bike achieved unprecedented success on the crowdfunding platform Indiegogo. With an astounding $13.3 million raised, FLX Bike's campaign for the highly acclaimed Babymaker eBike captivated enthusiasts worldwide. The Babymaker quickly became synonymous with sleekness and sexiness, captivating riders with its irresistible design and unrivaled performance. This groundbreaking achievement solidified FLX Bike's position as an industry leader and propelled them into the spotlight.
Innovation and Excellence
FLX Bike's success didn't end with the Babymaker. In 2021, our dedicated team of professionals, cyclists, and engineers embarked on a mission to create a new line of equally stunning and powerful electric bikes. Our commitment to excellence led us to develop a range of best-in-class eBikes, all while maintaining an affordable price point through our direct-to-consumer business model.
Unleash Your Adventure
At FLX Bike, we believe that transportation should be both thrilling and accessible. Our collection of electric bikes offers an unparalleled riding experience, whether you're commuting through the city streets or exploring rugged terrains. Let's take a closer look at some of our exceptional products:
1. Babymaker Pro
The Babymaker Pro is the epitome of style and performance. With its sleek design and cutting-edge technology, this eBike is engineered to turn heads. It combines the elegance of a traditional road bike with the power and convenience of an electric motor, delivering an extraordinary ride every time.
2. Trailblazer
For those seeking off-road adventures, the Trailblazer is the perfect companion. This rugged and robust eBike is built to conquer any terrain. With its powerful motor and durable components, the Trailblazer ensures an exhilarating ride through forests, mountains, and everything in between.
3. City Cruiser
Designed for urban explorers, the City Cruiser is a stylish and versatile eBike that effortlessly navigates through bustling city streets. Its agile frame and responsive motor make commuting a breeze, while its sleek design guarantees you'll arrive at your destination in style.
Embrace the FLX Experience
When you choose FLX Bike, you're not just investing in an electric bicycle; you're joining a community of passionate riders who believe in the power of electric mobility. We invite you to explore our website and discover the full range of FLX Bike products that are revolutionizing the way we move.
Don't settle for ordinary transportation. Ride FLX, embrace the extraordinary!
To view all the exceptional products produced by FLX Bike, visit our website at www.flxbike.com.
View all Products Produced by "FLX Bike"
(where we publish the EV description and EV specs for each model)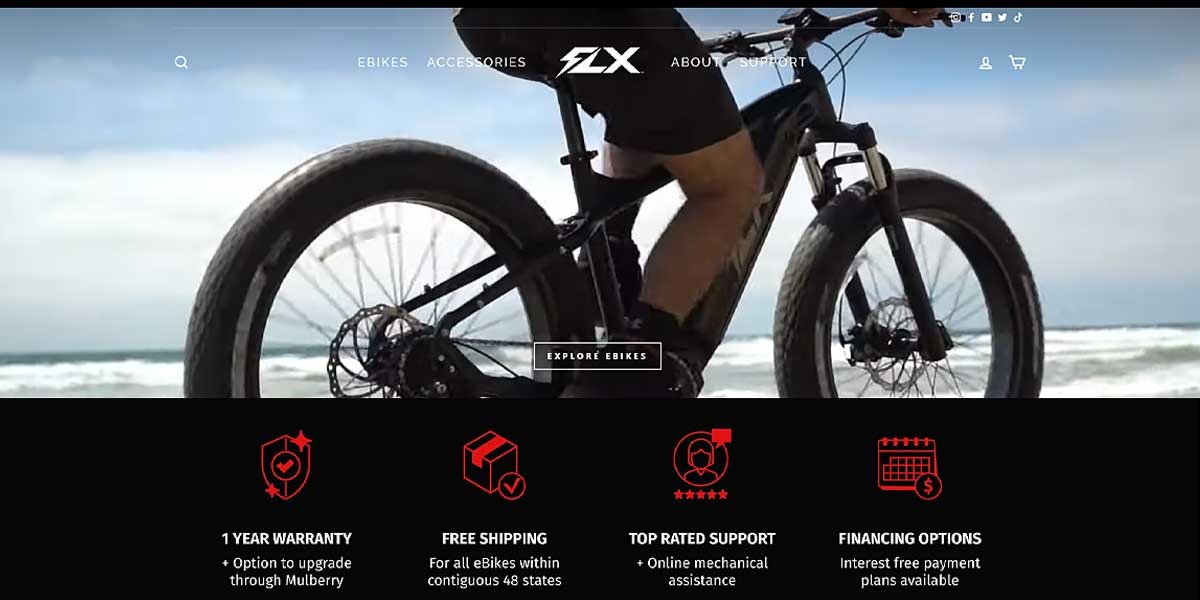 ---