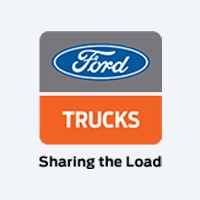 Ford Trucks Manufacturing Company
Electric Trucks Producers Category in the EV database.
---
About Ford Trucks Company
⚡ Electric Trucks Manufacturing Company.
Ford Trucks: A Trailblazer in Electric Vehicle Production
Renowned for their innovative approach and substantial influence in the automotive industry, Ford Trucks represents a legacy over half a century old. From catering to public utility companies to providing solutions for diverse customer requirements, Ford has continually advanced its offerings. In 1960, they kick-started this journey with the iconic F600 series trucks. Today, they stride confidently into the future, deploying 100% native designs and engine production, testifying to the acumen of Ford's engineering team.
The Pinnacle of Automated Transmission Modes
One unique aspect of Ford Trucks lies in the versatile Automated Transmission Modes. Engineered for various situations, these modes contribute significantly to fuel efficiency, improved uphill performance, and effective navigation out of challenging situations. It's a testament to Ford's commitment to ensuring a smooth and optimized driving experience, irrespective of the circumstances.
Enhanced Safety with Ford Trucks' ESP System
Safety comes standard with Ford Trucks, thanks to the integrated ESP (Electronic Stability Program) System. It jumps into action when there's a potential risk of your vehicle skidding due to adverse road conditions. Coupled with this is the optional hydraulic retarder, Intarder, a robust system with a 600 kW power capacity designed to ensure optimal braking. Especially under demanding conditions like descending a slope with a heavy load, it prevents undue strain on your service brakes, effectively extending their service life.
Innovative Emergency Braking and Load Management
The Ford Trucks Emergency Braking System is your safety net for those unforeseen instances that necessitate sudden braking. Additionally, the rear axle load status is constantly monitored to prevent incorrect and excessive loading. The system's sophisticated design allows it to analyze and score driving styles based on various criteria such as braking and acceleration during the journey, offering recommendations for improving driving if activated.
Tire Pressure Monitoring and Smart Maintenance Features
To ensure the utmost safety and fuel efficiency, sensors embedded in each tire diligently gather temperature and pressure data. The ideal tire pressure is maintained, with the sensor values displayed on the screen. A state-of-the-art smart maintenance feature informs the oil life vehicle. Conveniently, the temperature and timer can be adjusted via the display screen.
The Future of Electric Trucks
Ford Trucks stands out not only for its impressive past but also for its commitment to future progress. The company has recently shifted its focus towards electric vehicles, becoming a major player in this revolutionary field. Experience their latest range of electric vehicles, a testament to the company's prowess in merging ecological responsibility with top-tier technology.
Embrace a future where tradition and innovation coexist with Ford Trucks, a company that persistently shapes the landscape of the automotive industry.
View all Products Produced by "Ford Trucks"
(where we publish the EV description and EV specs for each model)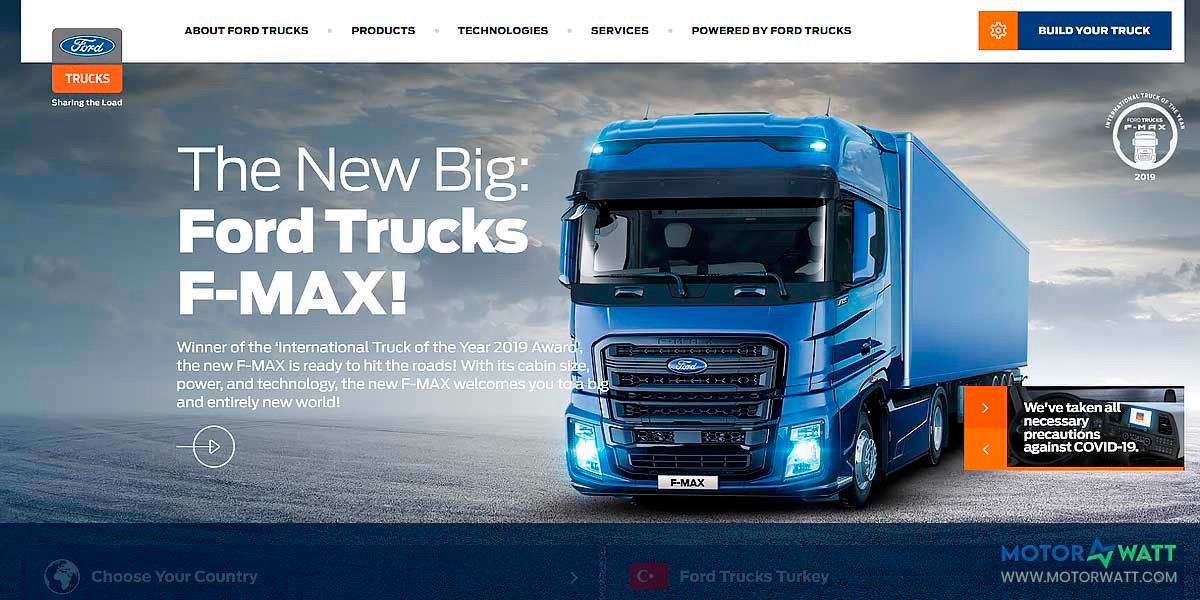 ---
Share the Ford Trucks Company page in Social media:
Producer Categories
Choose Manufacturer
New Manufacturing Companies in the MOTORWATT EV Database:
More EV Producers in the Database: