Frisian Manufacturing Company
Electric Snowmobiles & Quadricycles Producers Category in the EV database
---
Share the Frisian Company page in Social media: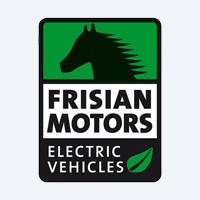 About Frisian Company
⚡ Electric Snowmobiles & Quadricycles Manufacturing Company.
Frisian Motors is a dynamic manufacturing company specializing in the production of electric snowmobiles and quadricycles. Established in 2010, our team of passionate engineers has always been at the forefront of electric vehicle technology. We firmly believe that electricity is the future of transportation due to its ease of transport, efficient energy storage, and positive environmental impact. While it may take some time for fully mature electric vehicles to become widely available, we are committed to providing affordable solutions that not only prioritize environmental sustainability but also offer practical advantages. Through a strategic collaboration with overseas factories, we have developed a unique concept that allows us to deliver high-quality products at competitive prices. At Frisian Motors, we take full control and responsibility for the entire production process, ensuring the utmost satisfaction for our customers.
Embracing Electric Power: A Sustainable Path Forward
A Vision for a Better Environment
At Frisian Motors, we share a vision for a cleaner and greener future. By focusing on electric vehicles, we contribute to raising awareness and actively addressing the environmental challenges we face today. The rise of all-electric cars represents a significant trend, and we are dedicated to playing our part in creating a better and more sustainable environment for all.
Practical and Affordable Solutions
While the widespread availability of fully mature electric vehicles is still a few years away, Frisian Motors is committed to offering affordable solutions that provide both environmental benefits and practical advantages. Our extensive research and collaboration with overseas factories have enabled us to develop a concept that emphasizes in-house design while outsourcing production. This approach allows us to maintain a high level of quality while keeping prices comparable to traditional fuel-powered models.
Uncompromising Quality and Responsibility
As the driving force behind our production process, Frisian Motors takes full control and responsibility for the final product. Our meticulous attention to detail ensures that every electric snowmobile and quadricycle leaving our facilities meets the highest standards of quality, performance, and reliability. We are committed to exceeding customer expectations and delivering products that are built to last.
Explore Frisian's Product Line
Frisian Motors offers an impressive range of products that showcase our commitment to excellence and innovation. In addition to electric snowmobiles and quadricycles, our lineup includes a variety of options to suit diverse needs and preferences. Each vehicle undergoes rigorous testing and quality control measures, ensuring optimal performance and customer satisfaction.
To explore our complete lineup of Frisian products, we invite you to visit our official website. There, you will find detailed information, specifications, and captivating visuals that highlight the superior craftsmanship and design that define our brand.
Conclusion
Frisian Motors is at the forefront of revolutionizing the electric vehicle industry with our dedication to sustainability, affordability, and uncompromising quality. By embracing electric power, we contribute to a better environment while providing practical and affordable solutions for our customers. As we continue to innovate and expand our product line, we invite you to join us on this exciting journey toward a cleaner and more sustainable future.
Products Produced by Frisian
Electric Snowmobiles: Experience the thrill of the snow with our electric snowmobiles, combining power, efficiency, and eco-friendliness.
Quadricycles: Discover our range of quadricycles, designed for versatile and exciting urban transportation.
Visit our website to learn more about each product and find the perfect Frisian vehicle that suits your needs and desires.
View all Products Produced by "Frisian"
(where we publish the EV description and EV specs for each model)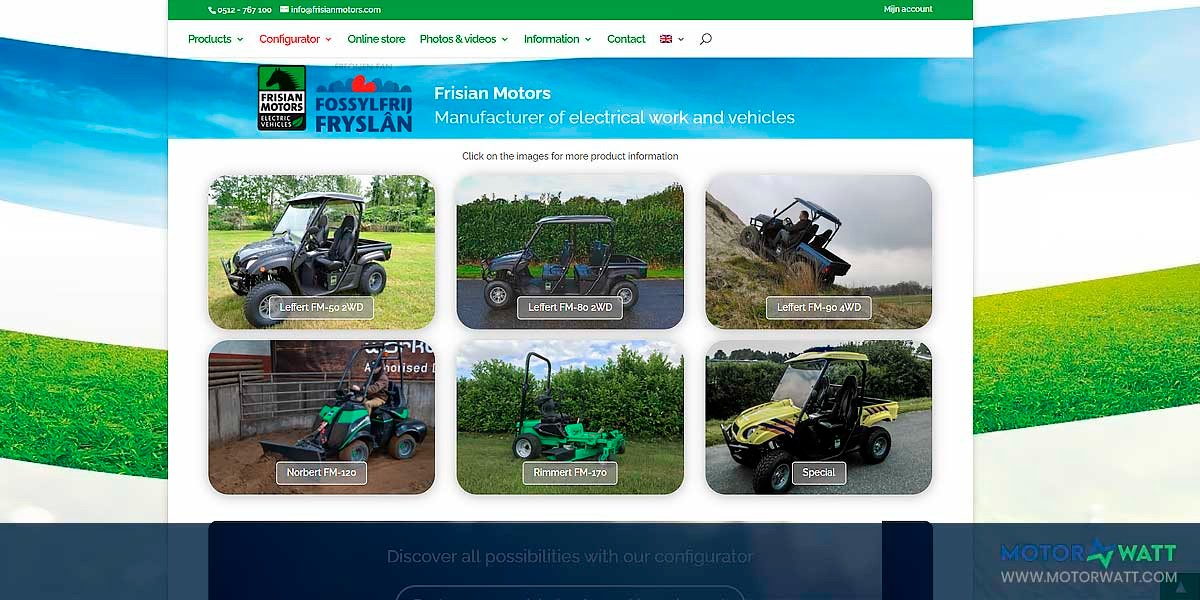 ---
---
New Manufacturing Companies in the MOTORWATT EV Database:
More EV Producers in the Database: