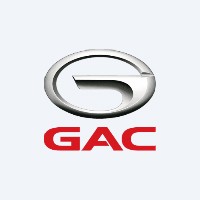 GAC Motor Manufacturing Company
Electric Cars Producers Category in the EV database.
---
About GAC Motor Company
⚡ Electric Cars Manufacturing Company.
As an industry frontrunner in the realm of electric vehicles, the GAC Motor Company stands as a beacon of innovation and growth. Headquartered in Guangzhou, the enterprise took its first steps into the automotive industry in June 1997 and has been making waves ever since.
2020 marked a significant milestone for the company as it surpassed the production and sales target of 2 million vehicles, reflecting a year-over-year growth that attests to its unwavering commitment to sustainable mobility. This isn't just an electric car manufacturing company; it's a pioneering force shaping the landscape of modern transportation.
GAC Motor's Global Reach
Guided by a robust export strategy, GAC Motor has successfully amplified its global footprint. Today, the brand's reach extends to 26 nations across five major regions. By capitalizing on opportunities and navigating challenges, GAC Motor's international business strategy has evolved, ushering in a new era of expansion and diversification.
The Inception of GAC NE Intelligent Ecological Plant
In September 2017, GAC broke ground on the GAC NE intelligent ecological plant - a testament to its vision of the future. With an initial investment of RMB 4.7 billion, the facility spans 470,000 square meters and boasts a production capacity of up to 400,000 vehicles per annum.
The plant's design champions digital intelligence, featuring state-of-the-art technology like the Internet of Things and big data to deliver customized automotive solutions. It's more than a production facility; it's a beacon of innovation and a tangible embodiment of GAC's commitment to smart manufacturing.
Embracing a Greener Tomorrow
With a keen focus on environmental stewardship, the GAC NE plant employs an ingenious blend of smart micro-grids, photovoltaic energy, and other clean energy resources. It's not just an automotive production plant; it's an illustration of GAC's dedication to environmental preservation.
The Future of GAC Motor Company
The GAC NE plant is designed to be a global model for intelligent and connected manufacturing, embodying GAC's commitment to quality, customization, and environmental conservation. It's a vision of what the future holds for the automotive industry - a future where GAC continues to pioneer new paths, set industry standards, and redefine what it means to be an electric car manufacturing company.
Experience the Electric Revolution with GAC
As we journey into a future defined by sustainable mobility, we invite you to explore GAC Motor's diverse range of electric vehicles. Experience firsthand the ingenuity, craftsmanship, and commitment to excellence that makes GAC a global leader in electric vehicle production.
View all Products Produced by "GAC Motor"
(where we publish the EV description and EV specs for each model)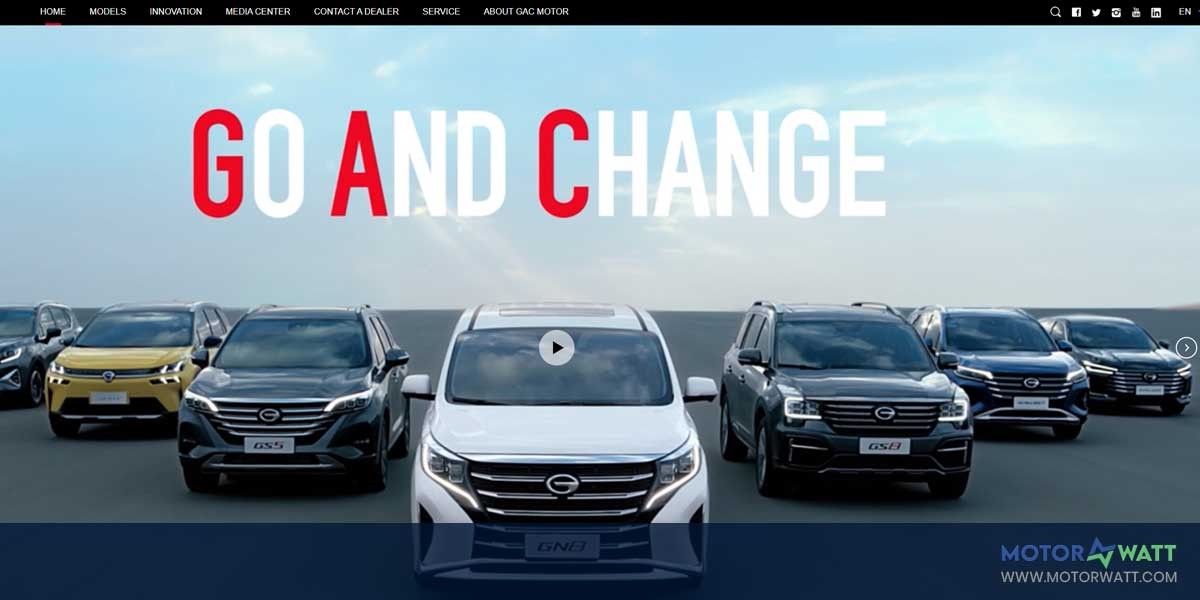 ---
Share the GAC Motor Company page in Social media:
Producer Categories
Choose Manufacturer
New Manufacturing Companies in the MOTORWATT EV Database:
More EV Producers in the Database: