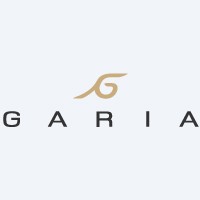 GARIA Manufacturing Company
Electric Golfcarts Producers Category in the EV database.
---
About GARIA Company
⚡ Electric Golfcarts Manufacturing Company.
Established in 2005, GARIA stands as a unique beacon in the realm of electric golfcart manufacturers. Rooted in Danish design principles and ignited by an intense passion for automobiles, GARIA has positioned itself as an unparalleled producer of luxury golf and leisure vehicles.
Uniting Golf and Leisure in Exquisite Harmony
What sets GARIA apart is its unique fusion of golf and leisure elements, encapsulated in a sophisticated package that prioritizes luxury, quality, and aesthetics above all. In a GARIA vehicle, you are not simply traversing the golf course; you're experiencing a luxury ride that makes a statement about your style and refinement.
Street-Ready Sophistication
GARIA isn't just about golf and leisure. These vehicles are engineered for on-road usability, providing an elegant solution for short commutes or urban mobility. Available in various configurations including two-seater, four-seater, and six-seater models, GARIA's vehicles cater to different needs without sacrificing the brand's signature luxury.
A Testament to Danish Legacy
With its headquarters in Denmark and a subsidiary in the United States, GARIA is an international symbol of Danish innovation. The company cherishes its Danish origins, infusing the timeless sophistication, functionality, and minimalism that Danish design is known for into each vehicle.
Unparalleled Craftsmanship
Luxury and perfectionism are the heartbeats of GARIA. Each vehicle manifests an obsession with detail and craftsmanship that transforms it from a mere transport tool into an object of art. The signature GARIA design doesn't merely aim to please the eye; it's also a commitment to functionality and top-tier quality.
Personalized Luxury Experience
GARIA believes in matching the vehicle to its owner's personality. Each GARIA vehicle is a custom-tailored expression of its owner's lifestyle, offering a high degree of personalization that ensures your GARIA is as unique as you are.
Explore GARIA's Electric Vehicle Range
Immerse yourself in the ultimate luxury golf and leisure experience. Take a look at GARIA's unrivaled collection of electric vehicles and step into a world where golf, leisure, and luxury merge in perfect harmony.
View all Products Produced by "GARIA"
(where we publish the EV description and EV specs for each model)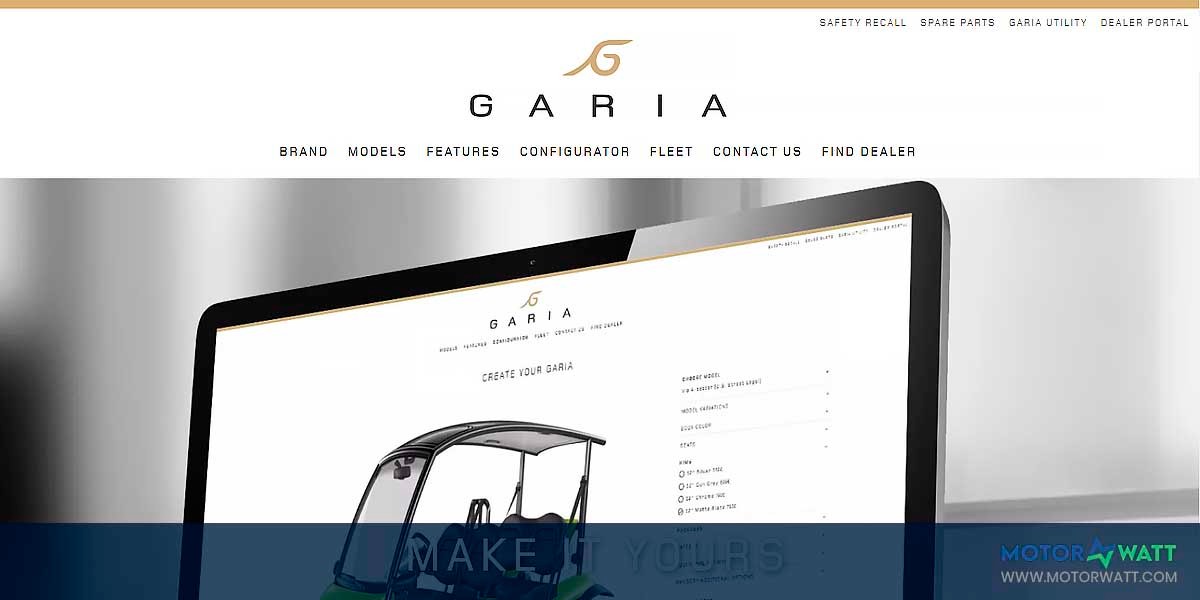 ---
Share the GARIA Company page in Social media:
Producer Categories
Choose Manufacturer
New Manufacturing Companies in the MOTORWATT EV Database:
More EV Producers in the Database: