Heliox Manufacturing Company
EV Charging Stations Producers Category in the EV database
---
Share the Heliox Company page in Social media: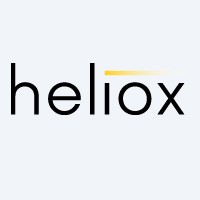 About Heliox Company
⚡ EV Charging Stations Manufacturing Company.
Heliox is a leading manufacturer of Electric Vehicle (EV) charging stations, specializing in providing tailored and scalable smart energy management solutions. With a focus on the fast-changing e-mobility landscape, Heliox is committed to creating a sustainable world where seamless charging experiences become the standard for every electric vehicle. By transforming the way we power our everyday lives, Heliox contributes to the advancement of clean and efficient transportation. Established in 2009, Heliox has emerged as the market leader in fast charging systems across various sectors, including public transport, e-trucks, marine, mining, and port equipment. With their extensive expertise, Heliox has successfully implemented rapid charging networks for e-bus fleets, developed model city energy ecosystems, and expanded their operations globally.
Smart Energy Management Solutions
Heliox offers world-class smart energy management solutions that adapt to the dynamic landscape of e-mobility. By combining cutting-edge technology with scalability, their solutions address the unique requirements of electric vehicle charging infrastructure. Heliox's smart energy management solutions optimize charging processes, ensuring efficient use of energy resources while delivering seamless charging experiences for electric vehicle owners.
Market Leadership and Pioneering Projects
As a market leader in fast charging systems, Heliox has spearheaded groundbreaking projects in various industries. Some notable achievements include:
1. Public Transport Charging
Heliox has made significant strides in providing fast charging solutions for public transport networks. In 2017, the company installed one of Europe's first and largest rapid charging networks for the e-bus fleet in Eindhoven, The Netherlands. This project showcased Heliox's expertise in creating efficient and reliable charging infrastructure for electric buses, contributing to the electrification of public transportation.
2. Model City Energy Ecosystems
Heliox has been instrumental in creating "model city" energy ecosystems around the world. These ecosystems, established in cities such as Den Bosch in the Netherlands, Glasgow in Scotland, and Montgomery County in Maryland (USA), demonstrate the successful integration of Heliox's charging solutions with local energy grids. By developing these model city ecosystems, Heliox showcases the feasibility and benefits of sustainable energy management for electric vehicle charging.
Global Presence
With a global reach, Heliox operates worldwide to meet the growing demand for smart energy management solutions. Headquartered in the Netherlands, Heliox has established local presence in Germany, Sweden, the United Kingdom, Italy, Spain, and the United States. This extensive network allows Heliox to deliver their innovative charging solutions and provide comprehensive customer support on a global scale.
Conclusion
Heliox is at the forefront of revolutionizing electric vehicle charging infrastructure with their smart energy management solutions. By offering tailored and scalable solutions, Heliox drives the transition to a sustainable world where seamless charging experiences become the norm. As a market leader in fast charging systems, they have successfully implemented projects in public transport and created model city energy ecosystems worldwide. With their global presence and commitment to advancing e-mobility, Heliox continues to play a pivotal role in shaping the future of clean and efficient transportation.
View all Products Produced by "Heliox"
(where we publish the EV description and EV specs for each model)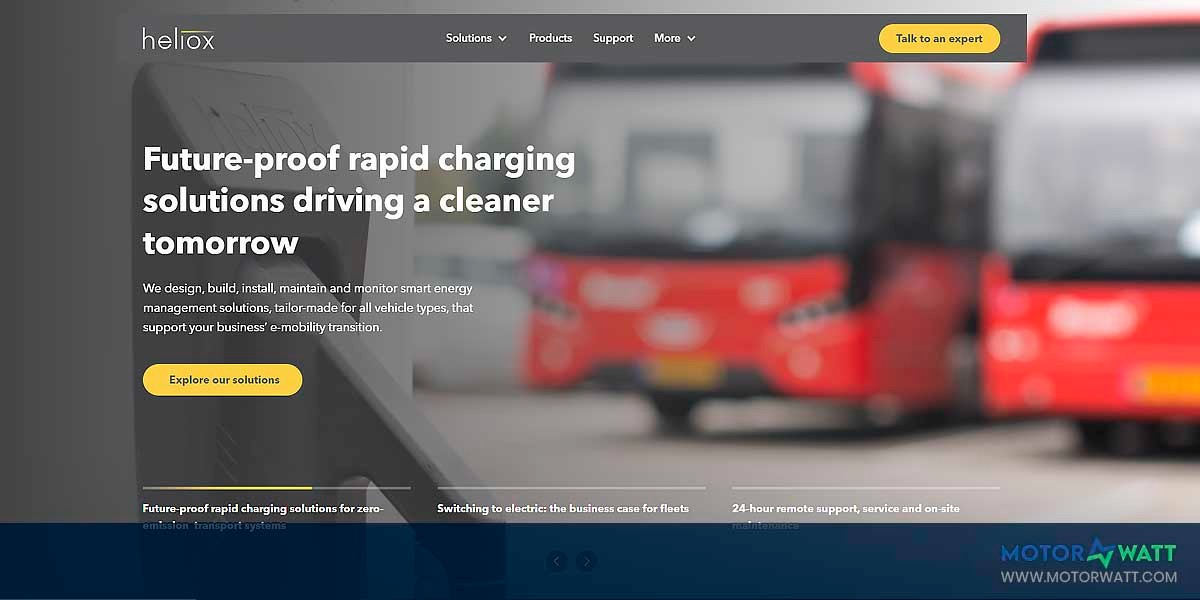 ---
---
New Manufacturing Companies in the MOTORWATT EV Database:
More EV Producers in the Database: