Joint Tech Manufacturing Company
EV Charging Stations Producers Category in the EV database
---
Share the Joint Tech Company page in Social media: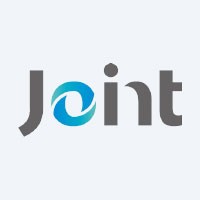 About Joint Tech Company
⚡ EV Charging Stations Manufacturing Company.
Joint Tech: Leading the Way in EV Charging Stations Manufacturing
Joint Tech, established in 2015, is a national high-tech enterprise specializing in the manufacturing of EV charging stations, LED stadium lights, parking-lot lights, and smart poles. With a strong focus on quality and innovation, Joint Tech provides both ODM and OEM solutions to meet the diverse needs of its customers. Their products have been successfully installed in more than 35 countries, solidifying their global presence. With a dedicated team of over one hundred employees, including highly skilled engineers, Joint Tech has already secured numerous patents, including three invention patents from the United States.
Commitment to Quality Control
At Joint Tech, quality control is of utmost importance. They adhere to strict standards, including ISO 9001 and TS 16949, to evaluate the design, prototype, engineering samples, pre-production, and mass production phases. As a witness lab of TUV, Joint Tech boasts a wide range of testing equipment, ensuring that their finished products meet rigorous quality standards. With a test passing rate of at least 99%, Joint Tech demonstrates its commitment to delivering reliable and high-quality products. Additionally, they are qualified for ISO 14000, ISO 45001, and ecovadis, further highlighting their dedication to sustainability and environmental responsibility.
Green Energy Solutions and Intelligent Manufacturing
Joint Tech aims to be a high-tech enterprise that combines R&D, intelligent manufacturing, and marketing for green energy solutions. By leveraging their expertise and innovative approach, they strive to provide digital and intelligent solutions to their global customers based on specific application scenarios. Whether it's EV charging stations or smart poles, Joint Tech is committed to delivering energy-efficient and sustainable solutions.
Product Range
Joint Tech offers a comprehensive range of products designed to cater to various needs. Let's explore some of the notable offerings produced by Joint Tech:
EV Charging Stations: Joint Tech manufactures state-of-the-art EV charging stations that support fast and convenient charging for electric vehicles. Their charging stations are designed to be reliable, efficient, and compatible with different charging standards.

LED Stadium Lights: The LED stadium lights produced by Joint Tech provide exceptional illumination for sports venues, ensuring optimal visibility and energy efficiency. With their advanced technology and superior performance, these lights enhance the overall stadium experience.

Parking-lot Lights: Joint Tech's parking-lot lights offer bright and efficient lighting solutions for parking areas. Designed for both safety and energy efficiency, these lights provide reliable illumination while reducing energy consumption.

Smart Poles: Joint Tech's smart poles combine lighting and smart technology to create intelligent solutions for public spaces. These poles offer features such as energy-efficient lighting, integrated cameras, sensors, and Wi-Fi connectivity, transforming urban environments into smart and connected spaces.
Conclusion
Joint Tech, a leading EV charging stations manufacturing company, is dedicated to providing high-quality and innovative solutions for sustainable energy. With a focus on quality control and adherence to international standards, Joint Tech ensures the reliability and performance of their products. By combining their expertise in intelligent manufacturing, R&D, and marketing, Joint Tech aims to deliver digital and intelligent solutions to customers worldwide. Embrace green energy solutions with Joint Tech and contribute to a greener and more sustainable future.
View all Products Produced by "Joint Tech"
(where we publish the EV description and EV specs for each model)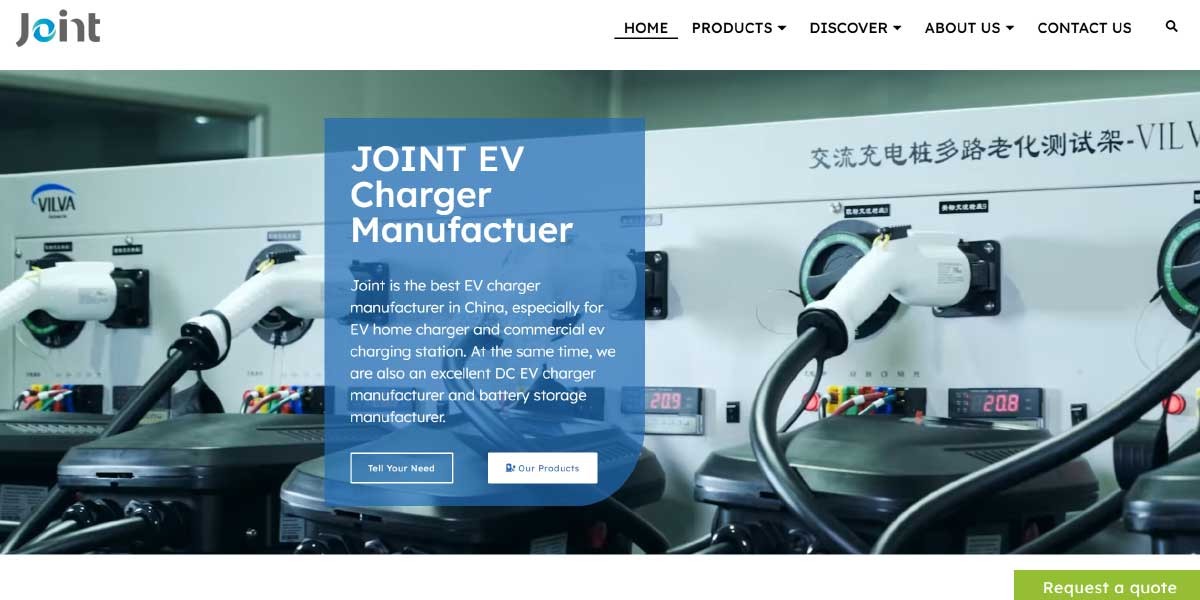 ---
---
New Manufacturing Companies in the MOTORWATT EV Database:
More EV Producers in the Database: