Juiced Bikes Manufacturing Company
Electric Bicycles & Scooters Producers Category in the EV database
---
Share the Juiced Bikes Company page in Social media: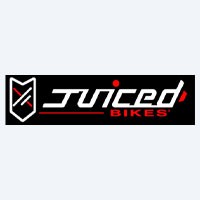 About Juiced Bikes Company
⚡ Electric Bicycles & Scooters Manufacturing Company.
Juiced Bikes, founded in 2009, is a San Diego-based manufacturer of high-quality electric bicycles and scooters that are designed to serve as reliable transportation vehicles. As a direct-to-consumer company, Juiced Bikes offers competitive prices without compromising on the quality of our products. Our team in San Diego meticulously designs each bike, ensuring they meet our exacting standards. Led by Tora Harris, a Princeton University graduate in mechanical and aerospace engineering, Juiced Bikes combines expertise in engineering, athleticism, and a passion for innovation. We take pride in setting high standards while keeping prices affordable. Experience the Juiced Bikes difference today and discover what all the hype is about.
Direct-to-Consumer Excellence
At Juiced Bikes, we are committed to providing the best value to our customers by selling directly to them. By cutting out the middleman, we eliminate unnecessary markups and ensure that you get the best price without compromising on quality. Our direct-to-consumer approach allows us to maintain control over every aspect of the production process, guaranteeing that our bikes meet our stringent specifications and exceed customer expectations.
Meticulous Design and Engineering
Juiced Bikes is driven by meticulous design and engineering. Our team in San Diego combines their expertise with a deep understanding of customer needs to create electric bicycles and scooters that deliver exceptional performance, durability, and style. Each bike is carefully crafted to provide a reliable and comfortable transportation solution for daily commuting or recreational riding. We prioritize attention to detail, ensuring that every component of our bikes meets the highest standards of quality and functionality.
Tora Harris: An Athlete Turned Innovator
Juiced Bikes was founded by Tora Harris, an accomplished athlete and mechanical and aerospace engineer. During his time at Princeton University, Harris excelled in track and field, winning the NCAA Championship in the High Jump twice and setting multiple Ivy League records. Leveraging his engineering background and passion for innovation, Harris transitioned from importing lithium-ion batteries to developing full-spec electric bikes. His expertise in both engineering and athletics contributes to the high-performance and reliability of Juiced Bikes products.
Setting the Bar High, Keeping Prices Low
Juiced Bikes sets the bar high in terms of quality, performance, and innovation while maintaining competitive prices. We believe that everyone should have access to reliable and efficient electric transportation solutions without breaking the bank. By prioritizing affordability without compromising on quality, we make electric bikes and scooters accessible to a wide range of customers. Try a Juiced Bike today and experience the difference for yourself.
Explore the Juiced Bikes Collection
The Juiced Bikes collection offers a diverse range of electric bicycles and scooters designed to meet various needs and preferences. Whether you're looking for a commuter bike, a versatile off-road option, or a sleek and stylish scooter, our collection has you covered. Visit our website to explore the full range of Juiced Bikes products and discover the perfect electric ride for your lifestyle.
Conclusion
Juiced Bikes is redefining the electric bicycle and scooter industry with a focus on direct-to-consumer excellence, meticulous design and engineering, and affordability without compromising on quality. Led by Tora Harris, our team in San Diego combines expertise in engineering and athleticism to create high-quality transportation solutions. With Juiced Bikes, you can expect superior performance, durability, and style at competitive prices. Join the Juiced Bikes community and experience the thrill of electric riding today.
To learn more about Juiced Bikes and explore our collection of electric bicycles and scooters, visit our website and discover the future of transportation.
View all Products Produced by "Juiced Bikes"
(where we publish the EV description and EV specs for each model)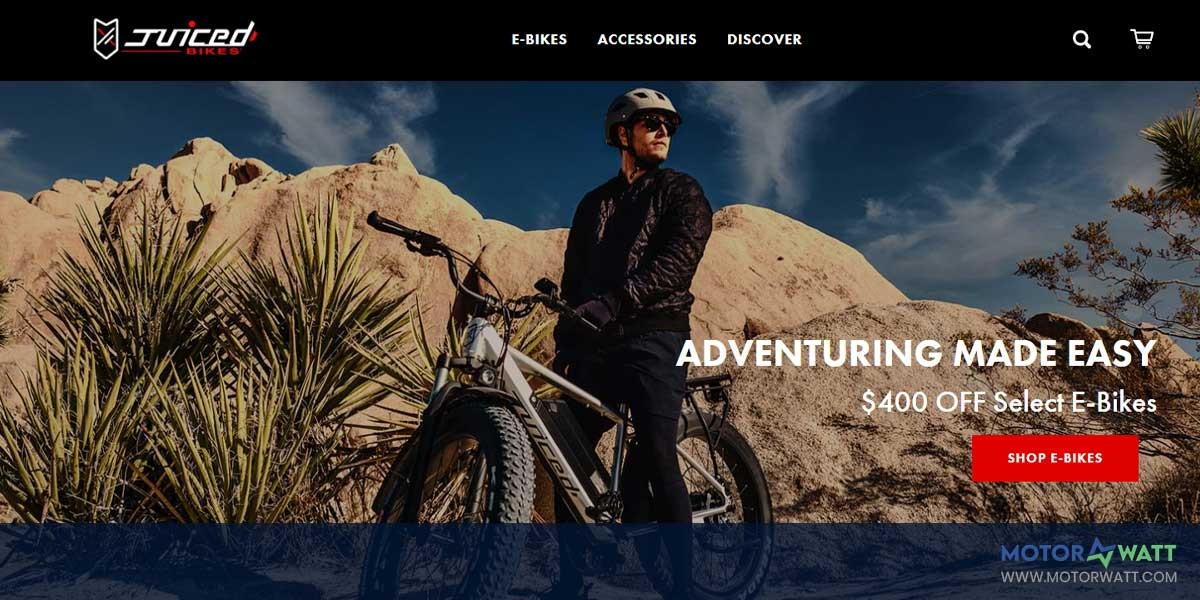 ---
---
New Manufacturing Companies in the MOTORWATT EV Database:
More EV Producers in the Database: