Langqing Manufacturing Company
Electric Golfcarts Producers Category in the EV database
---
Share the Langqing Company page in Social media: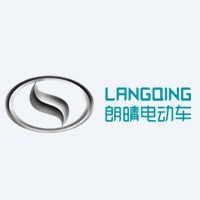 About Langqing Company
⚡ Electric Golfcarts Manufacturing Company.
Embrace the future with Langqing, a trailblazer in the realm of electric golf carts manufacturing. Opt for an economical, eco-friendly choice for your short everyday travels with Langqing's line of low-speed electric vehicles and golf carts. Perfect for a day out on the green, a quick trip to your beloved local eatery, campus commuting, or a workout dash to the gym, our electric golf carts define personalized transportation.
The Allure of Electric Golf Carts
Also known as golf buggies or golf cars, these marvels of transportation, powered by an electric motor and battery, are purposefully designed to ferry two to six individuals and their golf gear around golf courses and clubs. Their wide, soft tires make them ideal for traversing grassy terrains.
The Evolution of Electric Golf Cars
Tracing the rich history of golf cars takes us back several decades. However, the advent of electric golf cars in the 1950s marked a significant turn. Pioneers like Club Car, EZ-GO, and Yamaha took center stage. However, Langqing carved its niche as one of the earliest factories to explore the realm of battery-powered cars.
Langqing's Journey: From Knowledge Acquisition to Production
Our adventure began with gaining valuable insights through a direct collaboration with EZ-GO, propelling us to kickstart our golf cart production in 2000. Langqing's Golf Buggy evolution has been swift and exponential since then, positioning us as a top brand renowned across China. All our car models sport our exclusive design patents.
Langqing's Expertise: From Quality Control to Problem-solving
With 19 years of in-depth experience in the golf cart industry, our expertise extends to all facets, from plastic cover parts and chassis frames to painting and electric/mechanical parts. We've mastered the art of troubleshooting, ensuring all maintenance issues are swiftly resolved for our clients.
Langqing's Global Footprint
Our success story doesn't end within China's borders. We've extended our quality services to over 50 countries worldwide, making a mark with our top-notch electric golf carts.
The Versatile Utility of Langqing Golf Cars
Beyond golf courses, our electric golf cars find extensive usage in various other scenarios like hotels, resorts, campuses, parks, and tourist attractions for passenger transportation.
Your Golf Car Solution Partner
Are you in the market for a reliable golf car? Langqing is ready to be your partner in providing complete project solutions.
Experience Langqing's Electric Vehicle Portfolio
Discover the full range of our electric vehicles and immerse yourself in the world of advanced, sustainable transportation that Langqing offers.
View all Products Produced by "Langqing"
(where we publish the EV description and EV specs for each model)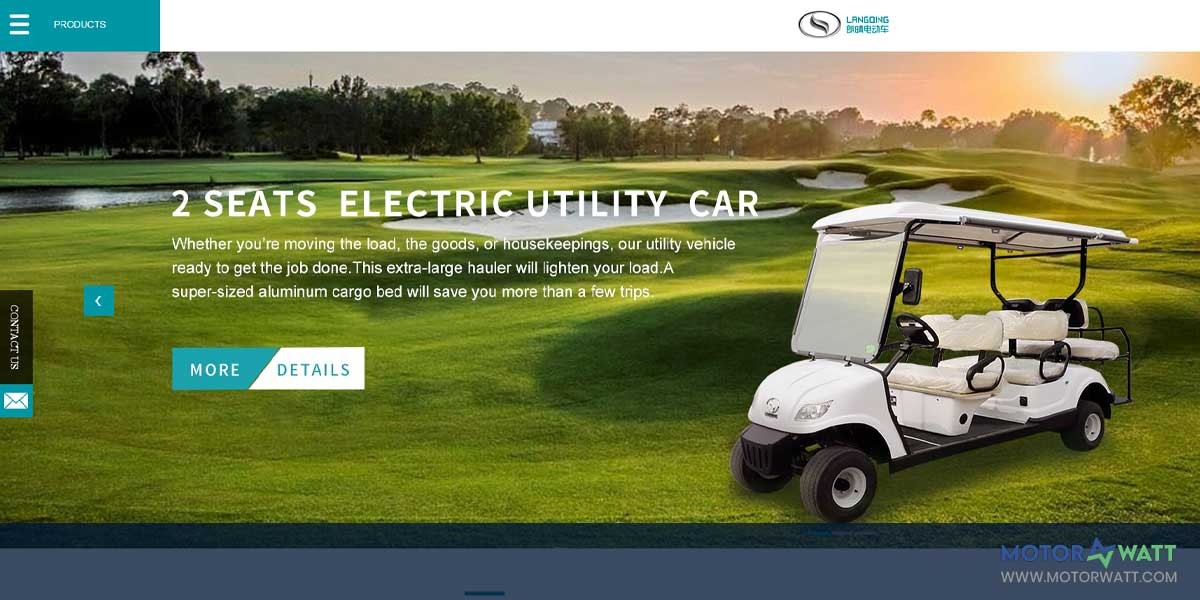 ---
---
New Manufacturing Companies in the MOTORWATT EV Database:
More EV Producers in the Database: