Lucid Motors Manufacturing Company
Electric Cars Producers Category in the EV database
---
Share the Lucid Motors Company page in Social media: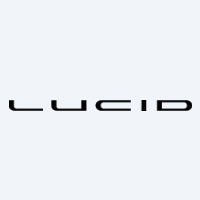 About Lucid Motors Company
⚡ Electric Cars Manufacturing Company.
Lucid Motors, headquartered in Silicon Valley, is an innovative electric car manufacturing company that brings together a highly experienced leadership team from both the automotive and technology industries. With a strong focus on sustainability, Lucid Motors utilizes proprietary electric vehicle technology to revolutionize the automotive industry. Their vision is to create intuitive, liberating, and sustainable mobility solutions that cater to the diverse needs of people's daily lives.
Leaders in Innovation
Lucid Motors' leadership team combines a wealth of knowledge and expertise, driving the company forward in its mission to create a more sustainable future. Drawing from their extensive experience in automotive and technology sectors, they lead Lucid Motors to redefine the category for each type of car they build. By leveraging cutting-edge technology, Lucid Motors aims to push the boundaries of electric vehicle performance, comfort, and efficiency.
Sustainable Mobility without Compromise
At Lucid Motors, the pursuit of sustainable mobility is of utmost importance. The company places an exceptionally high priority on efficiency, ensuring that their cars make the best possible use of the world's resources. Lucid Motors believes in delivering exceptional range without compromising on high performance or sublime comfort. Their commitment to sustainability drives their relentless pursuit of innovation and excellence.
Exceptional Range and Performance
Lucid Motors is dedicated to developing electric cars that offer exceptional range, allowing drivers to go the distance without worrying about running out of charge. Combining advanced battery technology, aerodynamics, and efficient powertrain systems, Lucid Motors delivers impressive range while maintaining high performance. This focus on efficiency and performance sets Lucid Motors apart in the electric vehicle market.
Embracing the Future of Mobility
Lucid Motors' vision extends beyond manufacturing electric cars. They strive to create a new era of mobility that encompasses intuitive and sustainable transportation solutions. By reimagining the way people get around, Lucid Motors aims to liberate individuals from traditional constraints and provide them with a seamless and enjoyable mobility experience.
Conclusion
Lucid Motors stands as a leader in the electric car manufacturing industry, driven by a vision of sustainability, innovation, and exceptional performance. With a highly experienced leadership team and a focus on efficiency, Lucid Motors is redefining electric vehicle technology and shaping the future of mobility. Explore Lucid Motors' range of products and experience the intuitive, liberating, and sustainable cars that represent the next generation of transportation.
View all Products Produced by "Lucid Motors"
(where we publish the EV description and EV specs for each model)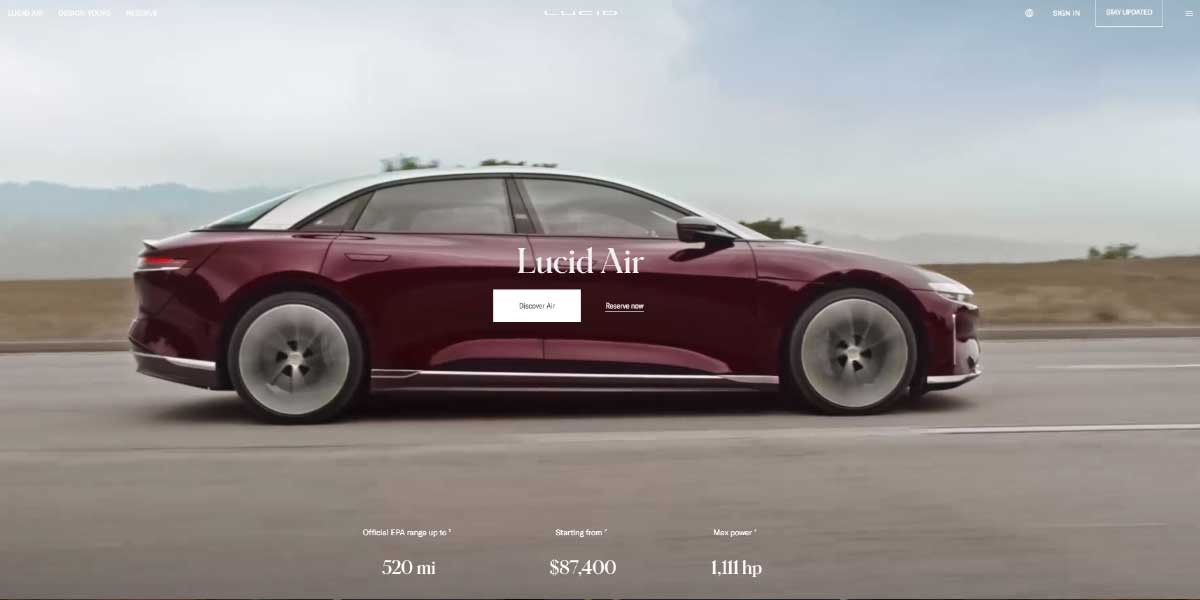 ---
---
New Manufacturing Companies in the MOTORWATT EV Database:
More EV Producers in the Database: