Melex Manufacturing Company
Electric Golfcarts Producers Category in the EV database
---
Share the Melex Company page in Social media: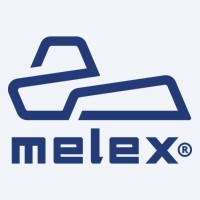 About Melex Company
⚡ Electric Golfcarts Manufacturing Company.
Established in the heartland of Poland, Melex sp. z o. o. is a celebrated global leader in the domain of electric vehicle manufacturing. This company, rich in heritage and steeped in tradition, stands tall with a legacy that extends over five decades, carving a niche for itself on the global platform. Over these years, Melex has earned not just customer admiration, but also prestigious accolades such as the Forbes Diamonds, Qltowa Marka, NOW POLSKA, and the esteemed Economic Prize of the President of the Republic of Poland in the International Success category.
Half a Century of Excellence in Electric Vehicle Manufacturing
The cornerstone of the company's vast success lies in its long-standing history of producing superior quality electric cars. For fifty years, Melex has consistently delivered vehicles that are not only innovative but also environmentally friendly. It is this commitment to excellence and innovation that has led the company's name, Melex, to become a household name, synonymous with electric vehicles across the globe.
In 2021, this esteemed establishment celebrated its golden jubilee, marking 50 years of innovation, growth, and commitment to sustainable transportation solutions.
100% Polish Heritage, Global Recognition
At its core, Melex sp. z o. o. remains a wholly Polish entity. The company takes immense pride in its roots and the impact it has made on the global electric vehicle market as a Polish manufacturer. What sets Melex apart from others is its unique approach to customization. Every model produced by the company is meticulously tailored to meet the distinct requirements of each customer.
Melex: A Beacon of Quality and Technological Advancement
Melex stands as a beacon of premium quality products and innovative technological solutions in the electric vehicle industry. This is affirmed by the prestigious ISO 9001 and ISO 14001 certifications that the company holds. The cars produced by Melex are approved for travel on public roads in Europe, falling under the L7e category.
Further enhancing the user experience, Poland has enacted laws permitting low-speed vehicles. This means that most of the models produced by Melex do not require registration, adding to the convenience of ownership.
Driving Towards a Brighter Future with Melex
Always looking ahead, Melex is steadfastly focused on growth and development. The company continually works towards expanding its dealer network and incorporating new models into its production line. This focus on forward momentum, paired with its rich heritage and commitment to quality, ensures that Melex will continue to be a global leader in the world of electric vehicle manufacturing.
Discover the world of Melex today, and experience the top-tier electric vehicles that this esteemed company offers.
View all Products Produced by "Melex"
(where we publish the EV description and EV specs for each model)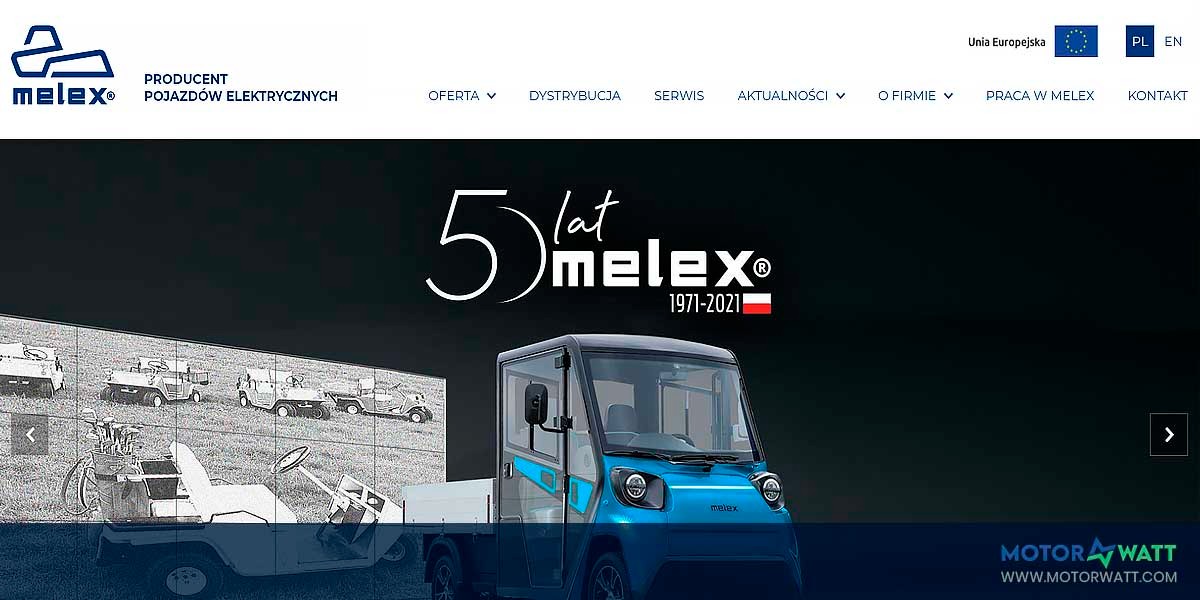 ---
---
New Manufacturing Companies in the MOTORWATT EV Database:
More EV Producers in the Database: