Moke Manufacturing Company
Electric Cars Producers Category in the EV database
---
Share the Moke Company page in Social media: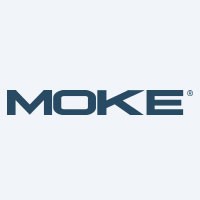 About Moke Company
⚡ Electric Cars Manufacturing Company.
Moke, an electric car manufacturing company, continues to captivate enthusiasts with its distinctive styling and the sense of freedom it embodies. Renowned as a luxury beach accessory, the MOKE has become a must-have vehicle in the sunniest destinations around the world, from St. Barth to St. Tropez. Rooted in its original 'MOKE' trademark, the brand remains true to its heritage while engineering and manufacturing MOKE vehicles in Britain.
A Timeless Beach Accessory
The MOKE has stood the test of time and remains a cherished icon for its unique styling and association with a carefree beach lifestyle. Evoking feelings of freedom and adventure, the MOKE captures the essence of beachside enjoyment and has become synonymous with luxury and leisure.
Faithful to Its Roots
MOKE takes pride in owning the original 'MOKE' trademark, showcasing its commitment to preserving the brand's authenticity and heritage. With a focus on engineering and manufacturing in Britain, MOKE stays true to its origins while ensuring the highest standards of quality and craftsmanship.
The Must-Have Accessory
Once again, MOKE is reclaiming its position as the must-have accessory in the world's sunniest destinations. Its irresistible charm and iconic design make it a desirable vehicle for those seeking an exceptional beachside experience. From coastal towns to exotic beach resorts, MOKE vehicles are synonymous with style, relaxation, and effortless enjoyment.
Products by MOKE
MOKE offers a range of vehicles that embody the brand's unique styling and spirit of adventure. Some notable products produced by MOKE include:
MOKE Classic: The MOKE Classic pays homage to the original design that captivated beachgoers decades ago. With its timeless appeal, open-air configuration, and retro aesthetics, the MOKE Classic offers an unparalleled experience of carefree cruising.

MOKE eBeach: The MOKE eBeach represents the brand's foray into electric mobility. Combining eco-friendly technology with the iconic MOKE design, the eBeach offers a sustainable and exhilarating driving experience, perfect for environmentally conscious enthusiasts.
Embracing a Sun-Drenched Lifestyle
MOKE vehicles encapsulate the sun-drenched lifestyle embraced by beach enthusiasts around the world. Whether cruising along coastal roads or exploring sandy shores, MOKE enables drivers to bask in the joy of the beachside experience. With its distinctive style and timeless appeal, MOKE has become an emblem of carefree luxury and endless summer vibes.
Conclusion
MOKE continues to captivate with its unique styling and evoke a sense of freedom that resonates with beach lovers worldwide. Rooted in its original 'MOKE' trademark and manufactured in Britain, the brand remains faithful to its heritage while embracing the spirit of innovation. Explore MOKE's lineup of exceptional vehicles and indulge in the must-have accessory that enhances the sunniest destinations with its iconic charm and carefree spirit.
View all Products Produced by "Moke"
(where we publish the EV description and EV specs for each model)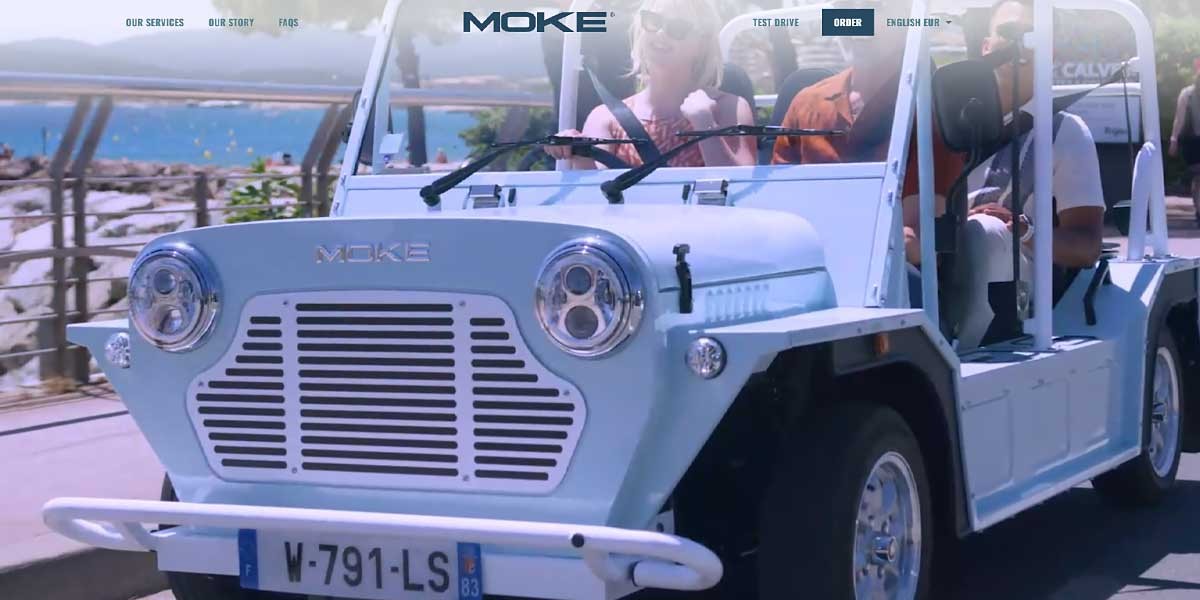 ---
---
New Manufacturing Companies in the MOTORWATT EV Database:
More EV Producers in the Database: