OX MOTORCYCLES Manufacturing Company
Electric Motorcycles Producers Category in the EV database
---
Share the OX MOTORCYCLES Company page in Social media: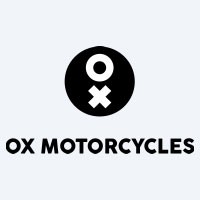 About OX MOTORCYCLES Company
⚡ Electric Motorcycles Manufacturing Company.
OX MOTORCYCLES: Redefining Electric Motorcycles for the Next Generation
Introduction
OX Motorcycles is a dynamic Spanish brand founded in 2019, headquartered in Madrid. With a strong passion for inspiring and empowering the next generation, OX Motorcycles aims to lead the redefinition of the electric motorcycle market. By emphasizing design, sustainable energies, and technological advancements, the brand is committed to expanding its presence and becoming a global leader in mobility. In a world that is constantly evolving, OX Motorcycles embraces the idea of continuous motion and redefinition. With a fresh perspective, innovative thinking, and a focus on creating new possibilities, OX Motorcycles is revolutionizing the way we think about motorcycles.
OX Motorcycles' Philosophy
At OX Motorcycles, the belief is that change is inevitable and companies must adapt to stay ahead. With a forward-thinking mindset, OX Motorcycles embraces the concept of constant motion and redefinition. This approach drives their commitment to innovation, sustainability, and cutting-edge technology. By challenging traditional norms and embracing a new way of thinking, OX Motorcycles strives to create motorcycles that reflect the changing needs and aspirations of riders in the modern era.
OX Motorcycles' Product Range
OX Motorcycles offers a range of electric motorcycles designed to meet the demands of the next generation of riders. Let's explore some of the key products produced by OX Motorcycles:
1. Electric Motorcycles
OX Motorcycles' electric motorcycles are at the forefront of the brand's commitment to sustainable mobility. These motorcycles combine advanced design, powerful performance, and eco-friendly technologies. With a focus on innovation and cutting-edge engineering, OX Motorcycles offers a thrilling and sustainable riding experience.
2. Design Excellence
Design plays a crucial role in OX Motorcycles' product offerings. The brand believes that aesthetics should complement functionality, resulting in motorcycles that are not only visually appealing but also highly practical and user-friendly. OX Motorcycles' commitment to design excellence sets them apart in the electric motorcycle market.
Conclusion
OX Motorcycles is leading the charge in redefining the electric motorcycle market with its innovative approach, commitment to sustainability, and focus on design excellence. As a Spanish brand driven by a passion for inspiring the next generation, OX Motorcycles is dedicated to developing electric motorcycles that embody cutting-edge technology, sustainability, and captivating design. By embracing constant motion and redefinition, OX Motorcycles is paving the way for a new era of electric motorcycles. Explore the range of products produced by OX Motorcycles and experience the thrill of riding a motorcycle that represents the future of mobility. Ride with OX Motorcycles and be part of the movement towards a new way of thinking, acting, and creating.
View all Products Produced by "OX MOTORCYCLES"
(where we publish the EV description and EV specs for each model)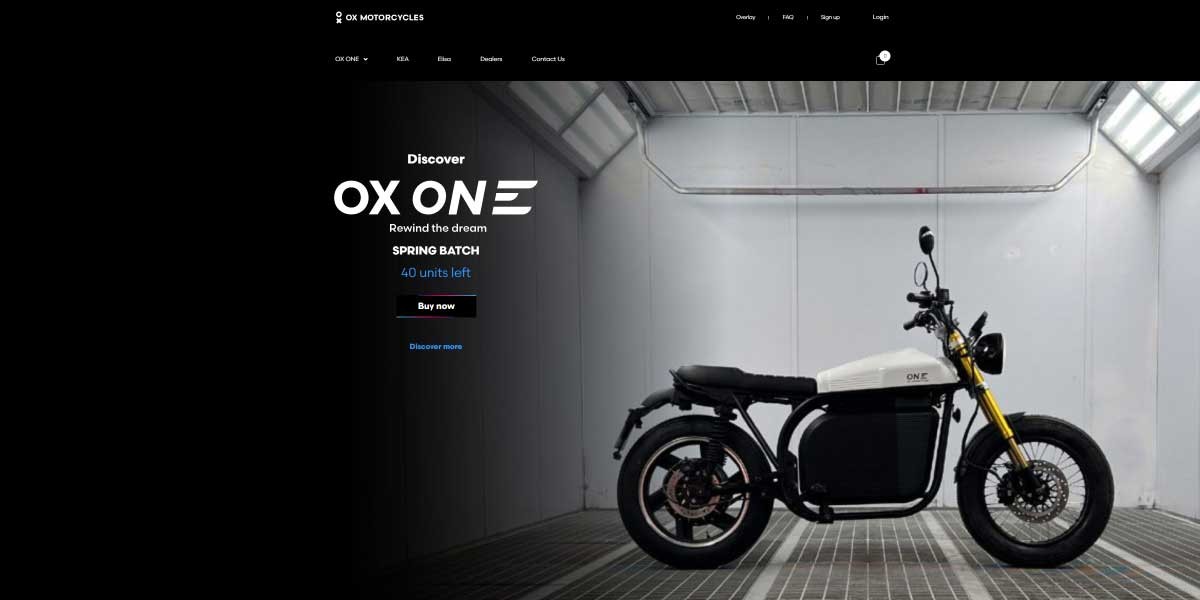 ---
---
New Manufacturing Companies in the MOTORWATT EV Database:
More EV Producers in the Database: