Rampini Carlo Manufacturing Company
Electric Buses Producers Category in the EV database
---
Share the Rampini Carlo Company page in Social media:
About Rampini Carlo Company
⚡ Electric Buses Manufacturing Company.
The origin story of Rampini Carlo, a leader in electric bus manufacturing, begins in the verdant heart of Italy, Umbria, in 1945. Since then, it has consistently expanded and enhanced its operations, earning a prominent position among Italy's premier manufacturing companies.
Creating a Future with Electric and Hydrogen City Buses
Rampini Carlo's state-of-the-art facilities are where future-ready vehicles and equipment take shape. Specializing in the production of electric and hydrogen city buses, the company also caters to a vast spectrum of applications in both the defense and civil sectors.
Innovation in the Defense and Civil Sectors
Leveraging high-end technology, Rampini Carlo has been an active participant in building equipment for defense and civil sectors, embodying a diverse array of applications. The presence of a high-tech department devoted to both light and heavy carpentry work underscores the company's commitment to innovation.
Design Capabilities: The Strength of Rampini Carlo
One of the primary attributes that sets Rampini Carlo apart in the electric bus market is its exceptional design capability. Over the years, this prowess has propelled the company to the forefront of its market, establishing it as a pacesetter.
A Blend of Human Talent and Technological Innovation
Guided by a distinct philosophy that values both human resources and technological advancements, the company continually invests in its staff and tools. Over 15% of its workforce comprises highly specialized design engineers, testifying to the company's dedication to harnessing human talent.
Coupled with its focus on human expertise is its usage of cutting-edge equipment. Rampini Carlo is equipped with some of the most modern and sophisticated tools, allowing the company to create technologically advanced products.
Rampini Carlo: Tested and Trusted Products
All products that carry the Rampini Carlo name undergo rigorous testing before hitting the market, underscoring the company's commitment to quality and reliability.
Exploring the Electric Vehicles of Rampini Carlo
Delve into the comprehensive array of electric vehicles from Rampini Carlo, and discover for yourself how this company is shaping the future of transport with its innovative solutions.
View all Products Produced by "Rampini Carlo"
(where we publish the EV description and EV specs for each model)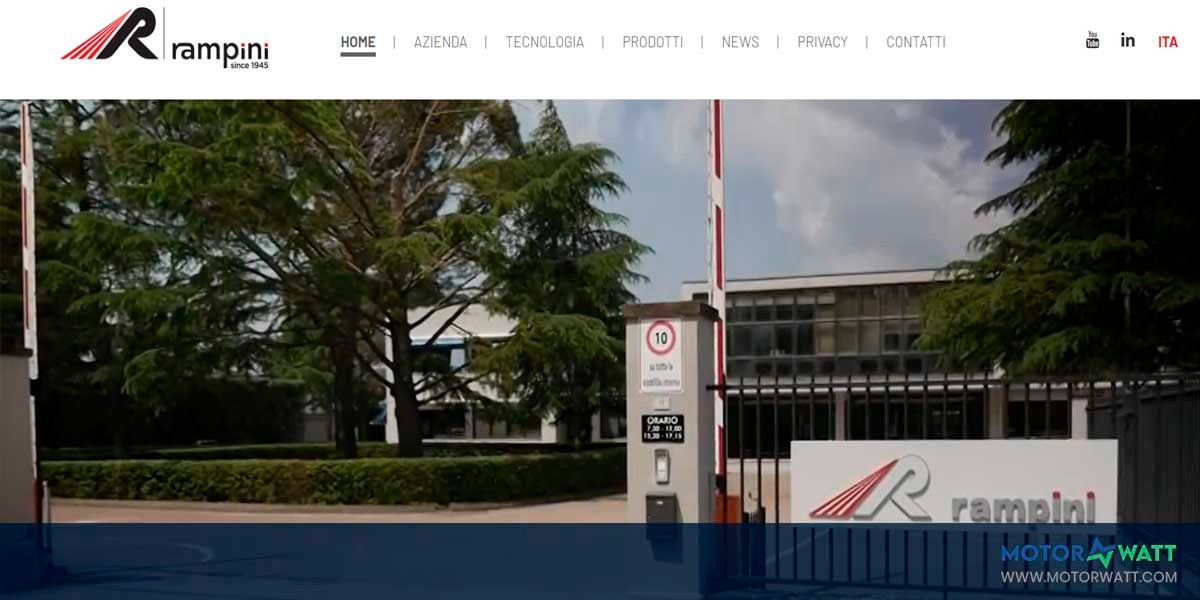 ---
---
New Manufacturing Companies in the MOTORWATT EV Database:
More EV Producers in the Database: